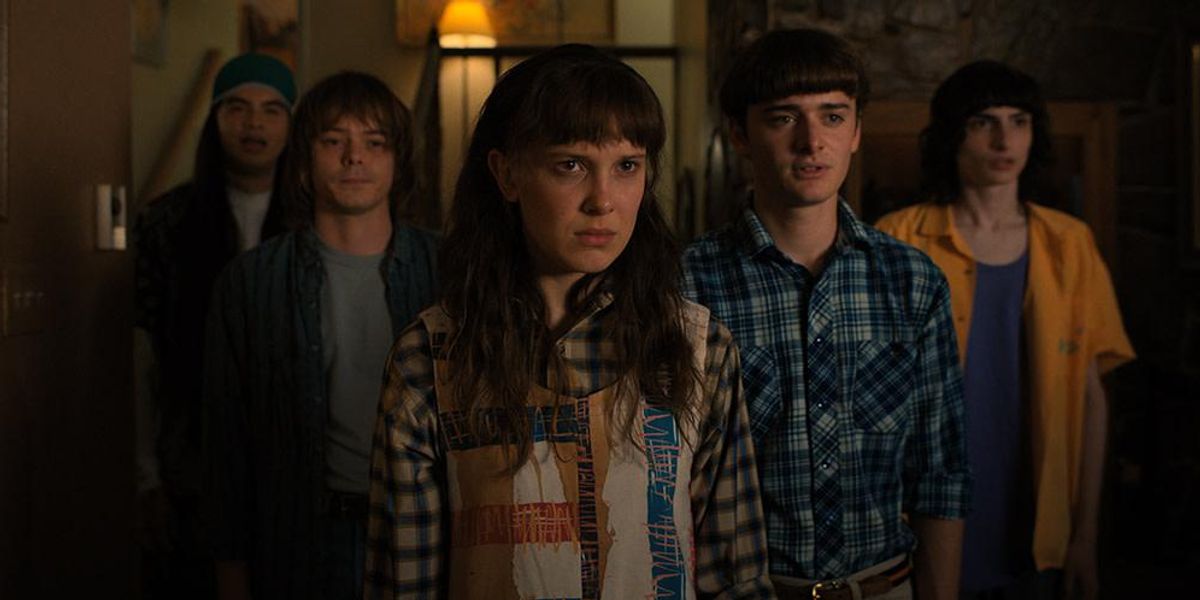 Courtesy of Netflix
This is the web version of dot.LA's weekly newsletter. Sign up to get the latest news on Southern California's tech, startup and venture capital scene.
Netflix's subscriber numbers have been a bit Upside Down lately, with the streaming giant shedding customers last quarter instead of adding them.
---
But one thing that's still worked well for Netflix is "Stranger Things," the hit sci-fi horror series that just wrapped up its fourth season. The latest installment surpassed 1 billion hours watched, making it the second-most-viewed title in Netflix history. The show dominates the cultural zeitgeist like few others, with the ability to send singer Kate Bush's "Running Up That Hill" near the top of the charts 37 years after its release.
So it's no surprise that Netflix is now doubling down on "Stranger Things," planning a spinoff series developed by the show's creators Matt and Ross Duffer.
Building upon proven blockbusters is, of course, not a new idea in Hollywood. But the streaming wars have put the strategy on steroids. Just take a look at Disney Plus, which next month releases "Andor," a "Star Wars" spinoff that's a prequel to the spinoff "Rogue One," as well as "Lego Star Wars Summer Vacation," in which the galactic battles are put on hold for some much needed R&R. All told, Disney had planned for 10 new Star Wars series and 10 Marvel shows in the near future.

While Netflix lacks that kind of franchise firepower, "Stranger Things" is one of their biggest arsenals. It makes sense that, even as Netflix grasps at new ideas like reversing its resistance to advertising, the company is betting big on something that already works.
The streaming service needs all the help it can get: Netflix not only reported its first subscriber loss in a decade during the first quarter, but predicted that the second quarter would be even worse. That dire prediction came despite knowing that "Stranger Things 4" was set to stream this summer. It's a sign that, for Netflix, simply adding more "Stranger Things" monsters won't be a silver bullet.