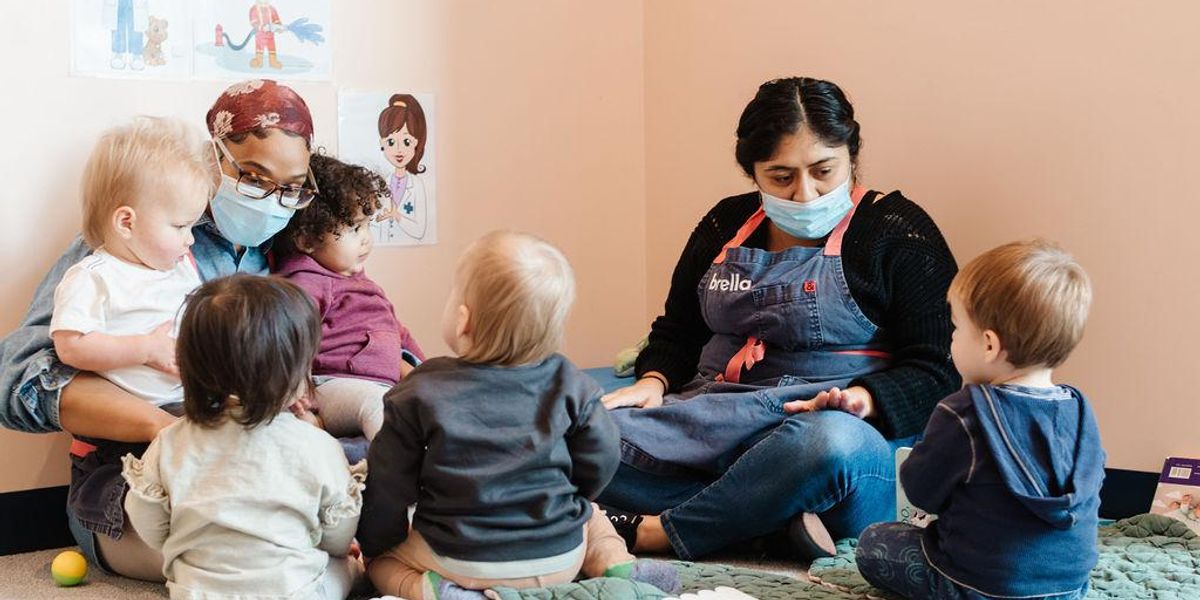 Image courtesy of Brella
A slew of parent-tech companies aimed at finding flexible childcare saw $1.4 billion worth of venture investments in 2021, largely to meet the demands of parents in a pandemic era who have more flexible work commutes and require more tech-enabled solutions.

The U.S. has long dealt with a crippling childcare infrastructure plagued by low wages and a labor shortage in preschools and daycares, but according to a new survey conducted by WiSTEM Los Angeles, the COVID-19 crisis made it worse. During the pandemic, women left the workforce due to the lack of childcare and caretaking resources. By 2021, women made up the lowest percentage of the workforce since 1988.

In the L.A. area, an increasing number of childcare startups are aiming to address the growing national crisis.
This week, we took a look at several such companies, including:

Marina del Rey-based WeeCare, a startup that helps people open their own childcare facilities and works with employers to provide solutions for their employees.

L.A.-based Playground, which raised $3 million in seed funding last year for its in-house platform enabling childcare providers to communicate with staff and parents, track attendance, report student behavior and provide automatic invoicing services.

Brella, which launched in 2019, raised $5 million in seed funding in January to create a tech-enabled daycare scheduling platform that could meet the demand of flexible childcare as parents navigate a hybrid work environment, and recently opened a new location in Hollywood.
Read more in our top story of the week, and explore more tech geared toward families.