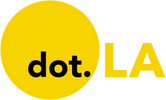 Get in the KNOW  
  on LA Startups & Tech  
X
Last Updated: 7/3/20
This Privacy Policy explains how Intersection Media Group, Inc. (" dot.LA," "we," or "us") collects, uses, and discloses information about you. This Privacy Policy applies when you interact with us online (e.g., by using our websites or other online products and services) or offline (e.g., when you attend our sponsored events) (collectively, our "Services"), contact our customer service team, engage with us on social media, or otherwise interact with us.
We may change this Privacy Policy from time to time. If we make changes, we will notify you by revising the date at the top of this policy and, in some cases, we may provide you with additional notice (such as adding a statement to our website or sending you a notification). We encourage you to review this Privacy Policy regularly to stay informed about our information practices and the choices available to you.
CONTENTS
Collection of Information
Use of Information
Sharing of Information
Analytics
Transfer of Information to the United States
Your Choices
Your California Privacy Rights
Contact Us
Collection of Information
Information You Provide to Us
We collect information you provide directly to us. For example, you share information directly with us when you create an account, fill out a form, submit or post content through our Services, communicate with us via third-party platforms, request customer support, or otherwise communicate with us. The types of personal information we may collect include your name, email address, demographic information, employer, job title, and any other information you choose to provide us.
Information We Collect Automatically When You Interact with Us
When you access or use our Services or otherwise transact business with us, we automatically collect certain information, including:
Activity Information: We collect information about your activity on our Services, such as which articles you read, how far down an article you read, and how long you read an article.
Device and Usage Information: We collect information about how you access our Services, including data about the device and network you use, such as your hardware model, operating system version, mobile network, IP address, unique device identifiers, browser type, and app version. We also collect information about your activity on our Services, such as access times, pages viewed, links clicked, and the page you visited before navigating to our Services.
Information Collected by Cookies and Similar Tracking Technologies: We (and our service providers) use tracking technologies, such as cookies and web beacons, to collect information about you. Cookies are small data files stored on your hard drive or in device memory that help us improve our Services and your experience, see which areas and features of our Services are popular, and count visits. Web beacons (also known as "pixel tags" or "clear GIFs") are electronic images that we use on our Services and in our emails to help deliver cookies, count visits, and understand usage and campaign effectiveness. For more information about cookies and how to disable them, see our Cookie Policy and the Your Choices section below.
Information We Collect from Other Sources
We obtain information from third-party sources. For example, we may collect information about you from our consumer communication providers, such as your profile information and location, or data analytics providers.
Information We Derive
We may derive information or draw inferences about you based on the information we collect. For example, we may make inferences about your location based on your IP address.
Use of Information
We use the information we collect to provide the Services you request and customize and improve your experience with us. We may also use the information we collect to:
Maintain and improve our Services;
Send you technical notices, security alerts, and support and administrative messages;
Respond to your comments and questions and provide customer service;
Communicate with you about products, services, and events offered by dot.LA and others and provide news and information that we think will interest you (see the Your Choices section below for information about how to opt out of these communications at any time);
Facilitate discussions through use of the Services;
Gather feedback and potential story angles;
Monitor and analyze trends, usage, and activities in connection with our Services;
Detect, investigate, and prevent security incidents and other malicious, deceptive, fraudulent, or illegal activity and protect the rights and property of dot.LA and others;
Debug to identify and repair errors in our Services;
Comply with our legal and financial obligations; and
Carry out any other purpose described to you at the time the information was collected.
Sharing of Information
We share personal information in the following circumstances or as otherwise described in this policy:
We share personal information with vendors, service providers, and consultants that need access to personal information in order to perform services for us, such as companies that assist us with web hosting, communicating with you, customer service, and marketing.
If you submit feedback or post content, such as comments, in a public area of our Services, we share this information publicly on our Services. You can request we delete your feedback or content by logging into your account and navigating to your preferences options or by emailing us at admin@dot.la.
We may disclose personal information if we believe that disclosure is in accordance with, or required by, any applicable law or legal process, including lawful requests by public authorities to meet national security or law enforcement requirements.
We may share personal information if we believe that your actions are inconsistent with our user agreements or policies, if we believe that you have violated the law, or if we believe it is necessary to protect the rights, property, and safety of dot.LA, our users, the public, or others.
We share personal information with our lawyers and other professional advisors where necessary to obtain advice or otherwise protect and manage our business interests.
We may share personal information in connection with, or during negotiations concerning, any merger, sale of company assets, financing, or acquisition of all or a portion of our business by another company.
Personal information is shared between and among dot.LA and any current or future parents, affiliates, and subsidiaries and other companies under common control and ownership.
We share personal information with your consent or at your direction.
We may also share aggregated or de-identified information that cannot reasonably be used to identify you.
Analytics
We allow others to provide analytics services on our behalf across the Services. These entities may use cookies, web beacons, device identifiers, and other technologies to collect information about your use of our Services and other websites and applications, including your IP address, web browser, mobile network information, pages viewed, time spent on pages, and links clicked. This information may be used by dot.LA and others to, among other things, analyze and track data, determine the popularity of certain content, and better understand your online activity.
Transfer of Information to the United States
dot.LA is headquartered in the United States, and we process and store the information we collect in the United States. If you are based outside the United States, we may transfer your personal information to, or store or access it in, the United States, which is a jurisdiction that may not provide levels of data protection that are equivalent to those of your home jurisdiction. We will take steps to ensure that your personal information receives an adequate level of protection in the jurisdictions in which we process it.
Your Choices
Account Information
You may update and correct certain account information at any time by logging into your account or emailing us at admin@dot.la. If you wish to delete your account, please email us at admin@dot.la, but note that we may retain certain information as required by law or for our legitimate business purposes.
Cookies
Most web browsers are set to accept cookies by default. If you prefer, you can usually adjust your browser settings to remove or reject browser cookies. Please note that removing or rejecting cookies could affect the availability and functionality of our Services. For more information about cookies and how to disable them, see our Cookie Policy.
Communications Preferences
You may opt out of receiving promotional emails from dot.LA by following the instructions in those communications. If you opt out, we may still send you non-promotional emails, such as those about your account or our ongoing business relations.
Your California Privacy Rights
The California Consumer Privacy Act or "CCPA" (Cal. Civ. Code § 1798.100 et seq.) affords consumers residing in California certain rights with respect to their personal information. If you are a California resident, this section applies to you.
In the preceding 12 months, we have collected the following categories of personal information: identifiers, internet and other electronic network activity information, location information, professional or employment-related information, and inferences drawn from the collected information. For details about the precise data points we collect and the categories of sources of such collection, please see the Collection of Information section above. We collect personal information for the business and commercial purposes described in the Use of Information section above. In the preceding 12 months, we have disclosed the following categories of personal information for business purposes to the following categories of recipients:
Category of Personal Information

Categories of Recipients

Identifiers

Cloud Infrastructure Providers

Consumer Communication Providers

Internet and Other Electronic Network Activity Information

Analytics Providers

Cloud Infrastructure Providers

Consumer Communication Providers

Location Information

Analytics Providers

Cloud Infrastructure Providers

Consumer Communication Providers

Professional or Employment-related Information

Cloud Infrastructure Providers

Consumer Communication Providers

Inferences Drawn from the Collected Information

Analytics Providers

Cloud Infrastructure Providers

Consumer Communication Providers
dot.LA does not sell your personal information.
Subject to certain limitations, you have the right to (1) request to know more about the categories and specific pieces of personal information we collect, use, and disclose, (2) request deletion of your personal information, (3) opt out of any "sales" of your personal information, if we engage in that activity in the future, and (4) not be discriminated against for exercising these rights. You may make these requests by calling 1 (800) 213-8611 or by emailing us at admin@dot.la. We will verify your request by asking you to provide certain identifying information, such as your name or contact information. We will not discriminate against you if you exercise your rights under the CCPA.
If we receive your request from an authorized agent, we may ask for evidence that you have provided such agent with a power of attorney or that the agent otherwise has valid written authority to submit requests to exercise rights on your behalf. If you are an authorized agent seeking to make a request, please contact us.

Contact Us
If you have any questions about this Privacy Policy, please contact us at admin@dot.la.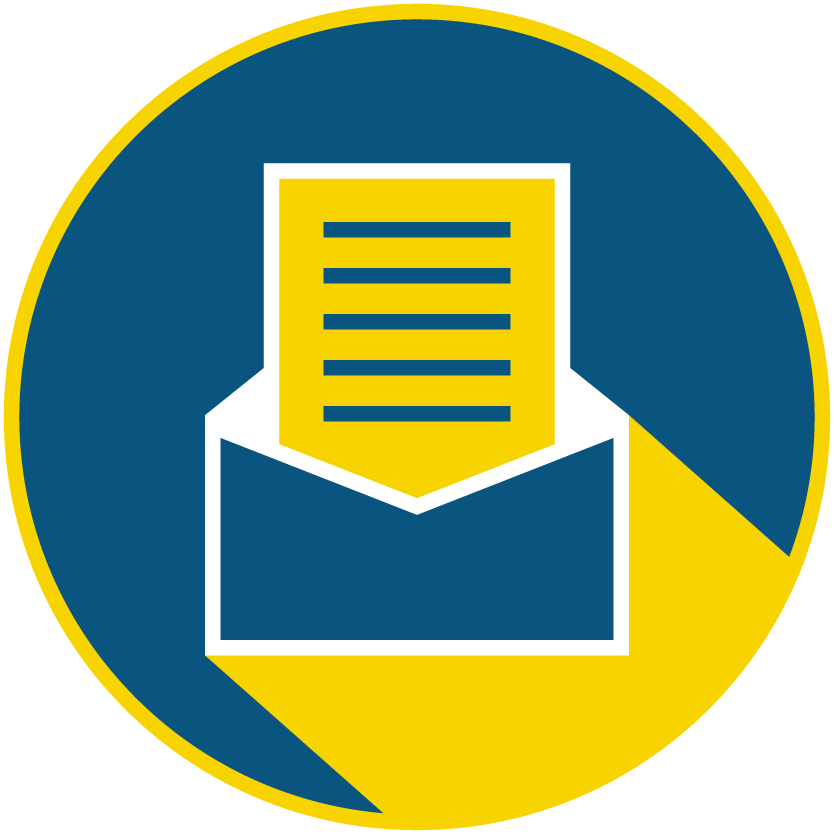 Subscribe to our newsletter to catch every headline.
Christian Hetrick
Christian Hetrick is dot.LA's Entertainment Tech Reporter. He was formerly a business reporter for the Philadelphia Inquirer and reported on New Jersey politics for the Observer and the Press of Atlantic City.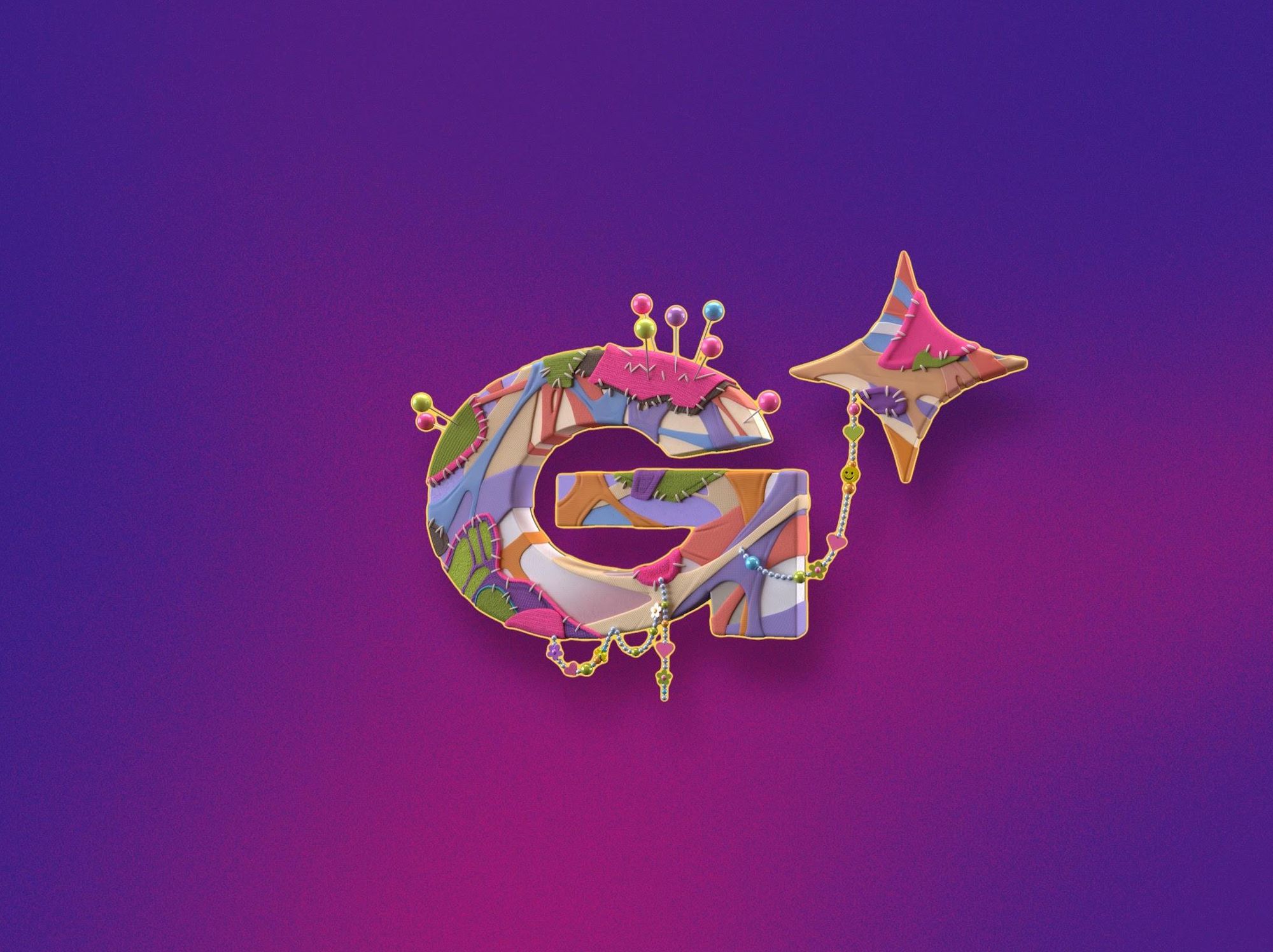 When avatar startup Genies raised $150 million in April, the company released an unusual message to the public: "Farewell."
The Marina del Rey-based unicorn, which makes cartoon-like avatars for celebrities and aims to "build an avatar for every single person on Earth," didn't go under. Rather, Genies announced it would stay quiet for a while to focus on building avatar-creation products.
Genies representatives told dot.LA that the firm is now seeking more creators to try its creation tools for 3D avatars, digital fashion items and virtual experiences. On Thursday, the startup launched a three-week program called DIY Collective, which will mentor and financially support up-and-coming creatives.
Similar programs are common in the startup world and in the creator economy. For example, social media companies can use accelerator programs not only to support rising stars but to lure those creators—and their audiences—to the company's platforms. Genies believes avatars will be a crucial part of the internet's future and is similarly using its program to encourage creators to launch brands using Genies' platform.
"I think us being able to work hands on with this next era—this next generation of designers and entrepreneurs—not only gets us a chance to understand how people want to use our platform and tools, but also allows us to nurture those types of creators that are going to exist and continue to build within our ecosystem," said Allison Sturges, Genies' head of strategic partnerships.
DIY Collective's initial cohort will include roughly 15 people, Sturges said. They will spend three weeks at the Genies headquarters, participating in workshops and hearing from CEOs, fashion designers, tattoo artists and speakers from other industries, she added. Genies will provide creatives with funding to build brands and audiences, though Sturges declined to share how much. By the end of the program, participants will be able to sell digital goods through the company's NFT marketplace, The Warehouse. There, people can buy, sell and trade avatar creations, such as wearable items.
Genies will accept applications for the debut program until Aug. 1. It will kick off on Aug. 8, and previous experience in digital fashion and 3D art development is not required.
Sturges said that the program will teach people "about the tools and capabilities that they will have" through Genies' platform, as well as "how to think about building their own avatar ecosystem brands and even their own audience."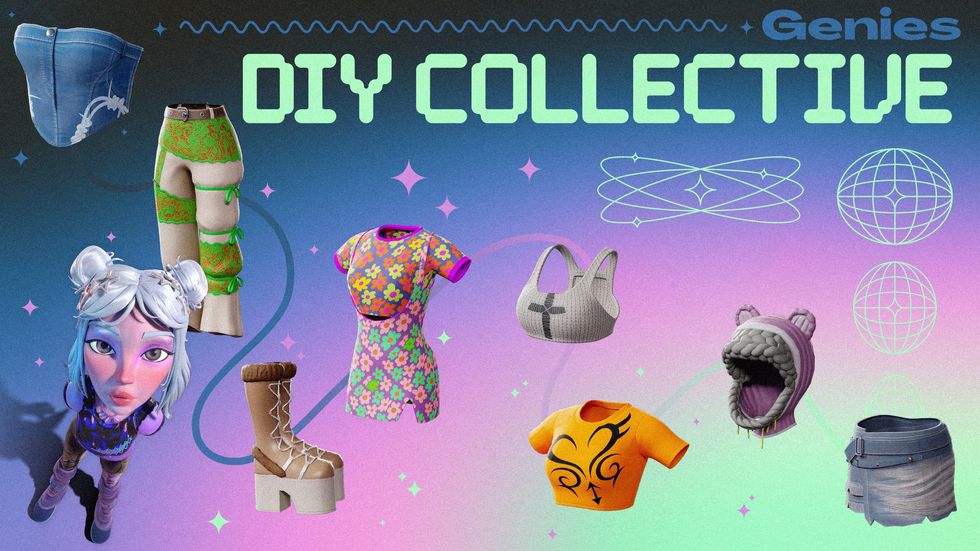 Image courtesy of Genies
Founded in 2017, Genies established itself by making avatars for celebrities from Rihanna to Russell Westbrook, who have used the online lookalikes for social media and sponsorship opportunities. The 150-person company, which has raised at least $250 million to date, has secured partnerships with Universal Music Group and Warner Music Group to make avatars for each music label's entire roster of artists. Former Disney boss Bob Iger joined the company's board in March.
The company wants to extend avatars to everyone else. Avatars—digital figures that represent an individual—may be the way people interact with each other in the 3D virtual worlds of the metaverse, the much-hyped iteration of the internet where users may one day work, shop and socialize. A company spokesperson previously told dot.LA that Genies has been beta testing avatar creator tools with invite-only users and gives creators "full ownership and commercialization rights" over their creations collecting a 5% transaction fee each time an avatar NFT is sold.
"It's an opportunity for people to build their most expressive and authentic self within this digital era," Sturges said of avatars.
The company's call for creators could be a sign that Genies is close to rolling out the Warehouse and its tools publicly. Asked what these avatar tools might look like, the startup went somewhat quiet again.
Allison Sturges said, "I think that's probably something that I'll hold off on sharing. We will be rolling some of this out soon."
Christian Hetrick
Christian Hetrick is dot.LA's Entertainment Tech Reporter. He was formerly a business reporter for the Philadelphia Inquirer and reported on New Jersey politics for the Observer and the Press of Atlantic City.
Christian Hetrick
Christian Hetrick is dot.LA's Entertainment Tech Reporter. He was formerly a business reporter for the Philadelphia Inquirer and reported on New Jersey politics for the Observer and the Press of Atlantic City.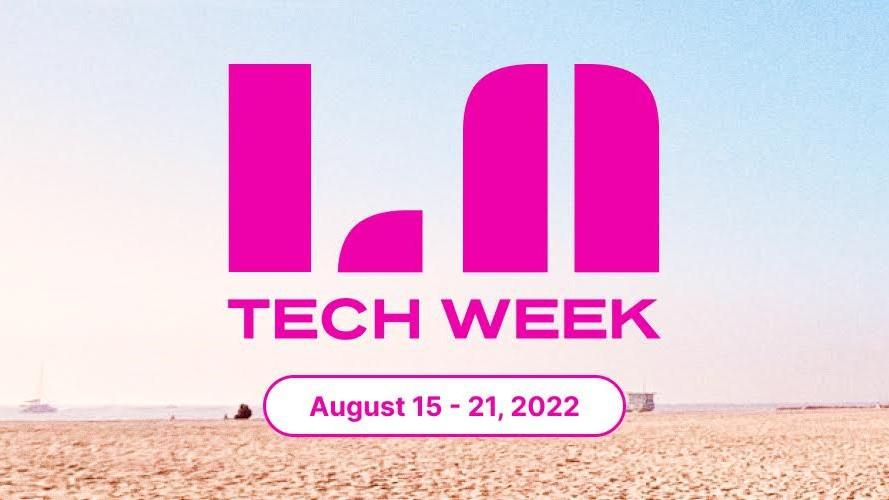 LA Tech Week—a weeklong showcase of the region's growing startup ecosystem—is coming this August.
The seven-day series of events, from Aug. 15 through Aug. 21, is a chance for the Los Angeles startup community to network, share insights and pitch themselves to investors. It comes a year after hundreds of people gathered for a similar event that allowed the L.A. tech community—often in the shadow of Silicon Valley—to flex its muscles.
From fireside chats with prominent founders to a panel on aerospace, here are some highlights from the roughly 30 events happening during LA Tech Week, including one hosted by dot.LA.
DoorDash's Founding Story: Stanley Tang, a cofounder and chief product officer of delivery giant DoorDash, speaks with Pear VC's founding managing partner, Pejman Nozad. They'll discuss how to grow a tech company from seed stage all the way to an initial public offering. Aug. 19 at 10 a.m. to 12 p.m. in Santa Monica.
The Founders Guide to LA: A presentation from dot.LA cofounder and executive chairman Spencer Rascoff, who co-founded Zillow and served as the real estate marketplace firm's CEO. Aug. 16 from 6 p.m. to 9 p.m. in Brentwood.
Time To Build: Los Angeles: Venture capital firm Andreessen Horowitz (a16z) hosts a discussion on how L.A. can maintain its momentum as one of the fastest-growing tech hubs in the U.S. Featured speakers include a16z general partners Connie Chan and Andrew Chen, as well as Grant Lafontaine, the cofounder and CEO of shopping marketplace Whatnot. Aug. 19 from 2 p.m. to 8 p.m. in Santa Monica.
How to Build Successful Startups in Difficult Industries: Leaders from Southern California's healthcare and aerospace startups gather for panels and networking opportunities. Hosted by TechStars, the event includes speakers from the U.S. Space Force, NASA Jet Propulsion Lab, Applied VR and University of California Irvine. Aug. 15 from 1 p.m. to 5 p.m. in Culver City.
LA Tech Week Demo Day: Early stage startups from the L.A. area pitch a panel of judges including a16z's Andrew Chen and Nikita Bier, who co-founded the Facebook-acquired social media app tbh. Inside a room of 100 tech leaders in a Beverly Hills mansion, the pitch contest is run by demo day events platform Stonks and live-in accelerator Launch House. Aug. 17 from 12:30 p.m. to 3 p.m. in Beverly Hills.
Registration information and a full list of LA Tech Week events can be found here.
From Your Site Articles
Related Articles Around the Web
Christian Hetrick
Christian Hetrick is dot.LA's Entertainment Tech Reporter. He was formerly a business reporter for the Philadelphia Inquirer and reported on New Jersey politics for the Observer and the Press of Atlantic City.
David Shultz
David Shultz is a freelance writer who lives in Santa Barbara, California. His writing has appeared in The Atlantic, Outside and Nautilus, among other publications.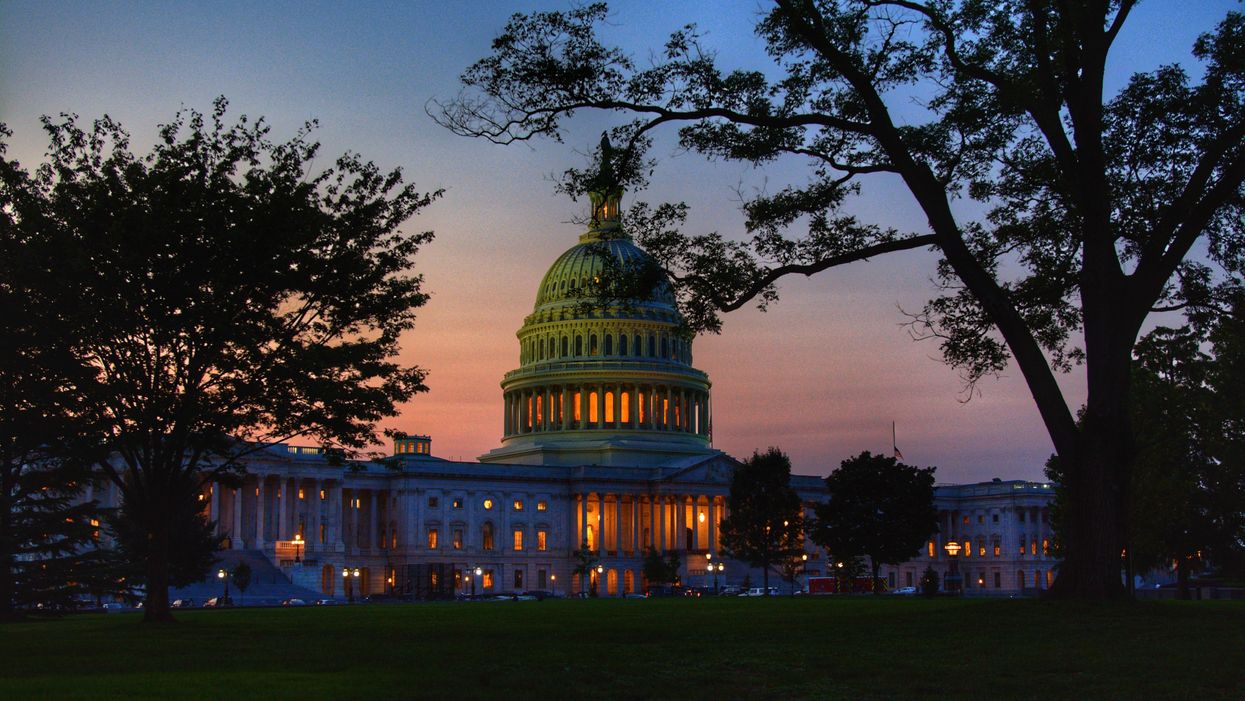 Over the weekend Senate Democrats officially passed the Inflation Reduction Act in what amounts to President Biden's biggest legislative win so far. The bill includes a host of broad-spectrum economic policy changes and completely reworks the subsidies for electric vehicle purchases. The law still has to get through the House, but this should be a much smaller hurdle.

dot.LA covered the bill in depth as it neared the goal line at the end of July, and the final iteration doesn't change much. To recap:
1. The rebate total stays $7,500 but is broken into two $3,750 chunks tied to how much of the car and its battery are made in the US.
2. The manufacturer caps are eliminated, meaning even EV companies that have sold more than 20,000 vehicles are once again eligible.
3. Rebates will now only apply to cars priced below $55,000 and trucks/SUVs below $80,000
With the new system placing a renewed emphasis on American manufacturing and assembly, the calculus of which vehicles cost how much is still being worked out. The most comprehensive (but unofficial!) list I've seen has come from Reddit user u/Mad691.
In addition to the EV rebate program, the bill also includes a number of economic incentives aimed at curbing emissions and accelerating the country's transition to electric vehicles.
There's $20 billion earmarked for the construction of new clean vehicle manufacturing facilities and $3 billion will go help electrify the USPS delivery fleet. Another $3 billion will go to electrifying the nation's ports. Then there's $1 billion for zero-emission trucks and buses.
Now that the bill is about to be codified into law, VC investment in the sector might heat up in response to the new money flowing in.
"I do anticipate more climate funds standing up to invest in EV infrastructure," says Taj Ahmad Eldridge, a partner at Include Ventures and the director at CREST an ARES Foundation initiative with JFF/WRI that aims to provide training for people in the new green economy. "However, we do see funds being a little more thoughtful on diligence and taking their time to fund the right investment."
The sentiment seems to be shared across Southern California. ChargeNet CEO and Co-Founder Tosh Dutt says the Inflation Reduction Act "super charges" the company's effort to build infrastructure across the country.
"This investment accelerates the transition to renewable energy and gives companies like ChargeNet Stations the confidence to expand more rapidly, especially in underserved communities," says Dutt.
For Rivian, the bill's passage has left would-be customers in a sort of limbo. Because many of their models will exceed the $80,000 cap for trucks and SUVs after options, customers who've preordered are scrambling to sign buyers' agreements to take advantage of the current EV rebate scheme which doesn't include price caps. As I noted in the previous article, if you buy an EV before the bill is signed, you're eligible for the current rebate system even if the vehicle isn't delivered until 2023. Any existing contracts under the current system will remain valid.
With the legislation seemingly on the fast track to become law, it's unclear whether or not Rivian will expedite the purchasing process to allow customers to sign the buyers' agreement before the new rebate program becomes the law of the land. Tick tock!
David Shultz
David Shultz is a freelance writer who lives in Santa Barbara, California. His writing has appeared in The Atlantic, Outside and Nautilus, among other publications.