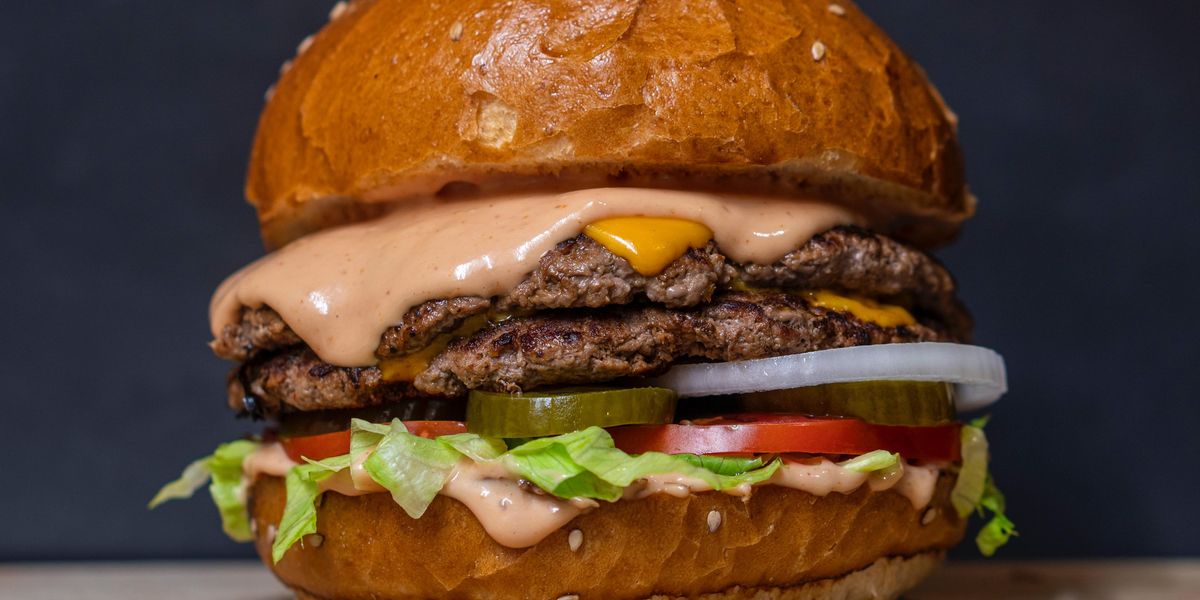 This is the web version of dot.LA's weekly round-up newsletter. Sign up to get the latest news on Southern California's tech, startup and venture capital scene.
According to a regulatory filing that was released on Monday, El Segundo plant-based meat substitute producers Beyond plan to lay off around 200 employees. That's the equivalent of about 20% of the company's total work force.

---
Beyond cited declining sales of its alternate meat products as the reason for the layoffs, and aims to reduce operating expenses with the goal of becoming cash-flow positive once more by the second half of 2023. The company predicted even more staffing cuts before the end of this year.
Among the eliminated staffers was chief growth officer and North American president Deanna Jurgens, who will exit the company formally on Monday and won't be replaced in her role. Chief Financial Officer Philip Hardin also plans to step down; current VP of financial planning Lubi Kutua will step in as his replacement. Shares in Beyond were already down 87% from its 52-week high; the stock was trading at $12.76 earlier this week, putting its total market value below $900 million.
Only a few short years ago, in 2018 and 2019, plant-based meat substitutes were a bonafide food craze across the US. From Burger King's introduction of the Impossible Whopper in menus nationwide to Dunkin' Donuts embrace of Beyond Sausage in breakfast sandwiches, plant-based meats were finding their way on to menus and supermarket shelves and into American mouths. But though these meat-free options remain widely available, they've undeniably started to slip in popularity with consumers.
Beyond first reported lower-than-expected sales in late 2021, with US revenue tumbling around 14% year-over-year vs. 2020 mainly due to softer demand from supermarkets and grocers. Alternate meat producers Maple Leaf Foods also reported a decline in across every one of their sales categories through the middle and end of last year, vowing in November to re-evaluate their overall "investment thesis." But the new year has only brought more belt-tightening: according to data from analytics firm Information Resources Inc. (IRI) sales of plant-based meats are not just flat but declining this year, with refrigerated versions (like those sold in supermarkets) down 10.5% vs. 2021's numbers.
There are a variety of potential reasons for this sudden downturn. The first and most obvious is economic: plant-based alternatives like Beyond's meat substitutes are more costly than their traditional farm-raised counterparts. Many shoppers who are part-time vegetarians but have not entirely switched over will revert back to conventional meat diets rather than paying a premium for healthier or more environment and animal-friendly substitutes.
Due to concerns about inflation and recession fears, more and more Americans are cutting back on food expenditures and eating more meals at home. But traditionally, a lot of people have enjoyed Beyond's alternate meat products exclusively when eating out, so a surge in more home cooking may also mean a decline in meat substitutes.
Those are just the kitchen table practical concerns. Deloitte Consulting has also observed a shift in public sentiment around products like Beyond's meat substitutes: a survey of 2,000 customers performed in July showed an overall decline in the belief that plant-based meats are healthier and more environmentally sustainable than conventional meat products. (While there remains some debate about the actual validity of these claims, most studies seem to back up the idea that eating meat substitutes is better for the planet and likely as healthy, if not a bit healthier, than a traditional meat-based diet.)
A few years back, plant-based meats remained a novelty that many customers were curious to try. Today, those interested in sampling Beyond, Impossible or any of their competitor products most likely have already done so, leaving the brands relying on confirmed fans rather than benefitting from more widespread, mainstream curiosity and palette-pushing. Traditional food companies and the beef industry have also been able to calibrate and strategize around this new challenge; the response leading to a surge in negative messaging about plant-based diets in the media.
There's also an undeniable cultural element here, distinct from the real benefits or drawbacks of so-called "fake meat." Among certain cross-sections of the US population, plant-based meats – along with other vegetarian and vegan-friendly dining options – are now seen as part of an elitist or progressive political agenda. A plan to add Impossible's plant-based sausage to the menu at the Tennessee-based, Southern-themed restaurant chain Cracker Barrell was met with passionate pushback from many long-time customers complaining that their favorite eatery was "going woke." Impossible's sausage products are made using soy protein, and soy remains a particularly loathed ingredient among many in the so-called alt right, as anyone who's been called a "Soy Boy" on Twitter can attest.
Only time will tell if meat-alternative proteins are here to stay despite the recent slump in sales, or if the dream of fake meat as more anything than a momentary, Crystal Pepsi-type fad truly was Impossible. - Lon Harris