The past year has been a boon for ecommerce, but some companies have struggled to handle the sudden onslaught of orders.
Flowspace, with software that helps businesses manage warehousing and fulfillment needs, aims to make things easier.
The Los Angeles-based company has raised $31 million in Series B funding, bringing its fundraising haul to $46 million since coming out of Y Combinator's accelerator program in 2017.
"The pandemic has accelerated the adoption of e-commerce among businesses and consumers alike and warehousing and fulfillment is critical in supporting this growth," co-founder and CEO Ben Eachus said in a statement announcing the raise Tuesday. "We make it easy for brands to scale by giving them access to one of the largest and most efficient fulfillment networks in the country."
Before he started Flowspace, Eachus experienced firsthand the perils of warehousing when he oversaw fulfillment at The Honest Company, panicking as he watched trailers of diapers arrive at his warehouse but not having enough space to store them.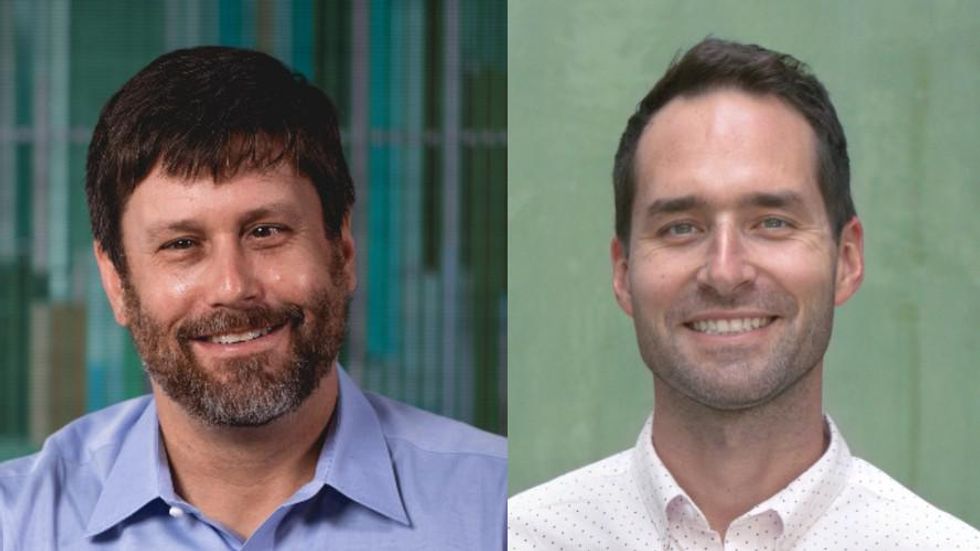 BuildGroup co-founder Jim Curry (L) and Flowspace co-founder Ben Eachus.
The latest investment in Flowspace was led by BuildGroup of Austin, Texas, which specializes in SaaS growth stage investments. Existing investors also participated, including Canvas Ventures, Industrious Ventures, Moment Ventures, 1984 Ventures, eGateway Capital and Y Combinator. 75 & Sunny Ventures, the investment company of dot.LA co-founder and Chair Spencer Rascoff, also invested in the round.

"In the same way that the pandemic increased adoption of video conferencing, it also accelerated the adoption of plug-and-play warehousing and fulfillment services by retailers and e-commerce companies, Jim Curry, co-founder and managing partner of BuildGroup said in a statement.
"As the industry continues to advance, no company is better positioned for long-term category leadership than Flowspace."
Flowspace last raised $12 million of Series A venture funding in a deal led by Canvas Ventures in 2019 at pre-money valuation at $28 million, according to Pitchbook data.
Editor's note: This story has been updated to include Spencer Rascoff's investment.
Related Articles Around the Web