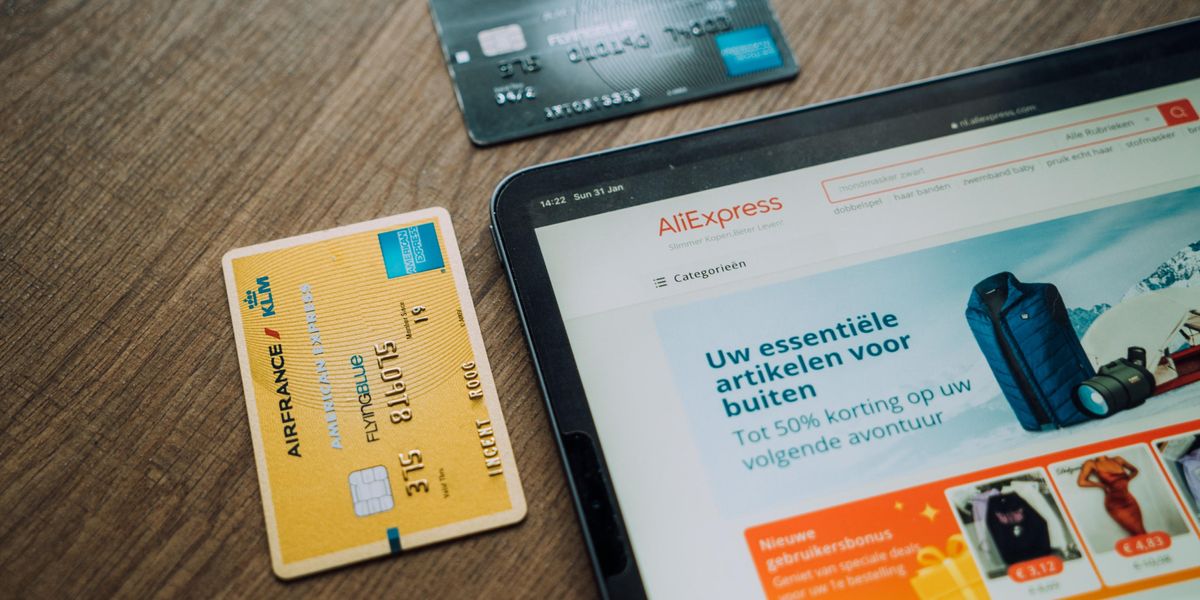 This is the web version of dot.LA's weekly newsletter. Sign up to get the latest news on Southern California's tech, startup and venture capital scene.
Well, it's Thanksgiving weekend in the US once again, which means football and food comas, but also the official kickoff of the 2022 holiday season. And with Black Friday already a hectic-yet-fond memory, all eyes are turning to Cyber Monday, it's e-commerce counterpart encouraging holiday shoppers to take their business online and search for deals on their favorite digital platforms.
---
If you can believe it, we're nearing the term's 20th anniversary; it dates back to a Shop.org press release from 2005, identifying the Monday after Thanksgiving as one of the busiest online shopping days of the year. This was, as Fast Company later noted, a pretty questionable claim at the time. According to actual ComScore data, the Monday after Thanksgiving didn't even rank in the Top 10 biggest days of the year for online shopping in the mid-'00s. It turns out, Shop.org actually owned the domain Cyber Monday dot com, financially incentivizing them to turn the concept into an actual trend.
The thing is, though… it worked. Or at least, it did for a time. According to analytics from Adobe, in a case of self-fulfilling prophecy, Cyber Monday really does now rank among the most significant online shopping days of the year. They're projecting $11.2 billion in sales this year, a 5% year-over-year gain. (The year's hottest Cyber Monday searches? Hot Wheels, Paw Patrol toys, Nintendo Switches, smart speakers, and air fryers.)
Though "online shopping gains ground" was likely to turn into a trend story regardless of any one website or press release, branding it with its own catchy phrase helped to popularize the concept. By the 2006 and 2007 holiday seasons, "Cyber Monday" was getting coverage from publications including USA Today, BusinessWeek, and CNET. It still took a while for a lot of online retailers to catch up to Shop.org's phony trend. eMarketer reported that customer satisfaction actually dipped in surveys over the first few Cyber Mondays, as shoppers looked around online for deals that had not yet materialized. But eventually, they got on board.
There are some solid reasons to put a big online shopping day a few days after Black Friday, as the holiday season kicks into high gear. Customers who recently browsed the aisles at malls and department stores may have a lot of new ideas for purchases that they'll bring with them to their favorite online destinations. A lot of folks returning to work and/or the office on Monday will have a chance to hunt around online for hot deals during down time, particularly if their job gets a little bit slower around this time of year. With COVID and huge crowds still an active concern for millions of Americans, a lot of people with many gifts to buy have an ongoing reason to avoid the local mall.
Still, there are ample signs that the Cyber Monday trend – such as it was – has entered a period of decline. The numbers alone tell the story. Pre-Cyber Monday online spending on Thanksgiving Day this year hit a record $5.29 billion, an increase of 2.9% over last year. Mobile devices were actually responsible for 55% of those online sales, up 8.3% over a year ago. (Hey, there's lots of time to browse for Instant Pots while you're waiting around to baste.) So people have already started to shift their Black Friday shopping online, regardless of the branding.
While an estimated 166.3 million Americans are expected to do some holiday shopping between Thanksgiving and Cyber Monday this year, 114.9 million of those consumers will likely shop on Black Friday itself. It clearly looms larger in the minds of consumers than its online counterpart. (It's important to bear in mind, of course, that inflation fears will potentially put a damper on this year's holiday shopping more generally. Sales are predicted to increase by around 6-8% over 2021, a smaller bounce than the 13.5% jump between 2020 and 2021.)
Research by Deloitte suggests that consumers recognize that stores offered similar deals on Black Friday and Cyber Monday, eliminating the need to wait. If you're already at Target on Black Friday… just get whatever you need. 69% of surveyed customers told Deloitte that retailers "offer comparable deals online and in-store."
So while Black Friday remains a definitive real-world temporal event – you have to be at the store early on Friday morning to snag the best deals – Cyber Monday has become increasingly diffuse, with online retailers offering deals over the weeks around Thanksgiving that aren't dependent on showing up on the website on Monday itself. Most online shopping experts agree that, to find the best deals, simply hitting Amazon or Walmart dot com on the Monday after Thanksgiving isn't going to be enough; you have to start tracking offers across a variety of sites a few weeks ahead of time.
This year, for example, Walmart, Amazon and Target all introduced their online shopping deals well ahead of Cyber Monday, even for the kinds of tech products and gadgets that are most associated with the "holiday." The easing of the supply chain crunch has also led to deep discounts across the board, even in the days and weeks prior to the Black Friday and Cyber Monday events. They're still important in terms of branding and marketing – encouraging consumers to get out there (or stay home on their tablets) and shop – but less key in terms of actually putting customers in front of the best deals. — Lon Harris