Titan School Solutions, an Irvine, Calif.-based company that provides cloud-based software to manage school nutrition at more than 700 districts nationwide, has been acquired by LINQ for $75 million.
TITAN was founded in 2015 to bring efficiency to the school lunch line by IT professional Brad Blankenship. Today it's used by more than 4 million students across the U.S. and the company has grown from about 10 to more than 80 employees over the last three years.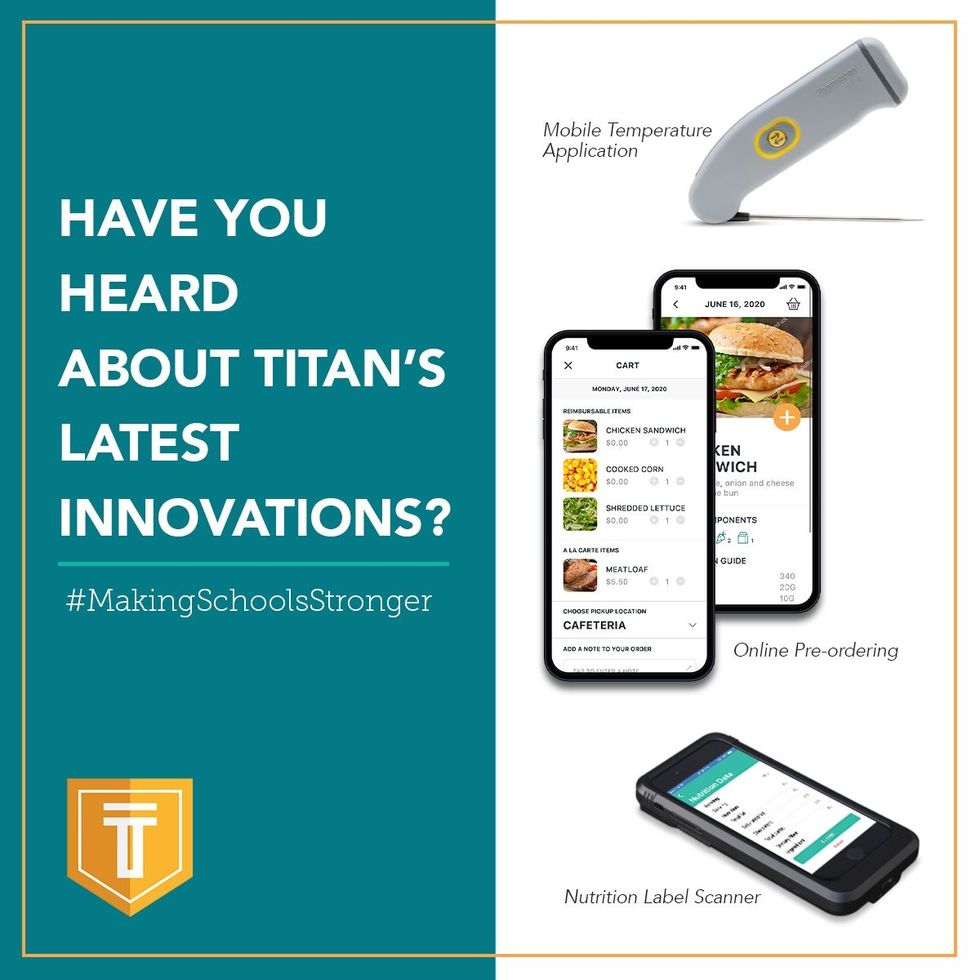 The company provides a web-based platform for school districts to understand student eligibility, food costs and inventory. Parents can see information on school meal planning and control for food allergies.
The deal with LINQ, which develops software to help K-12 school districts in finance, HR and nutrition, student registration and other areas, took months to evolve during the pandemic due to uncertainty in the market, said Cie CEO and co-founder Anderee Berengian.
LINQ CEO Krista Endsley sad in a statement that "acquiring TITAN is an excellent opportunity to deliver K-12 school districts the innovative software solutions they need today and accelerate our growth into the future."
TITAN raised a $5.2 million series A nearly two years ago, in a round led by Santa Monica, Calif. VC firm Wavemaker Partners and Cie, an Irvine-baed venture studio.

Cie announced the exit on Tuesday, touting their ability to help TITAN grow since it joined the studio in 2017.
TITAN will become part of LINQ's school nutrition business and Blankenship will become president of LINQ's school nutrition division, Berengian said.
From Your Site Articles
Related Articles Around the Web