Los Angeles-based Nanotech Energy announced Tuesday it raised $64 million in Series D funding to help the company expand its graphene battery operation. The company has so far raised $94.9 million in total at a $550 million valuation, following a nearly $30 Series C round earlier this year.
Headquartered along Wilshire Avenue, Nanotech Energy produces graphene-based batteries, which promise improved energy-efficiency, cost-effectiveness and charging time for electric vehicles and other consumer electronics. The company's products are based on the work of two UCLA researchers: Richard Kaner, a chemistry professor who has been researching graphene technology since the early 2000s, and Maher El-Kady, a postdoctoral scholar.

Nanotech Energy is one of several companies working on graphene-based technologies. Chicago-based NanoGraf, for example, is working on a process to enable low-cost manufacturing of graphene-based batteries. In the world of consumer electronics, Real Graphene sells a graphene-based power bank that it claims can generate a full phone charge in under 20 minutes. A Nanotech Energy spokesperson declined to comment on revenue figures.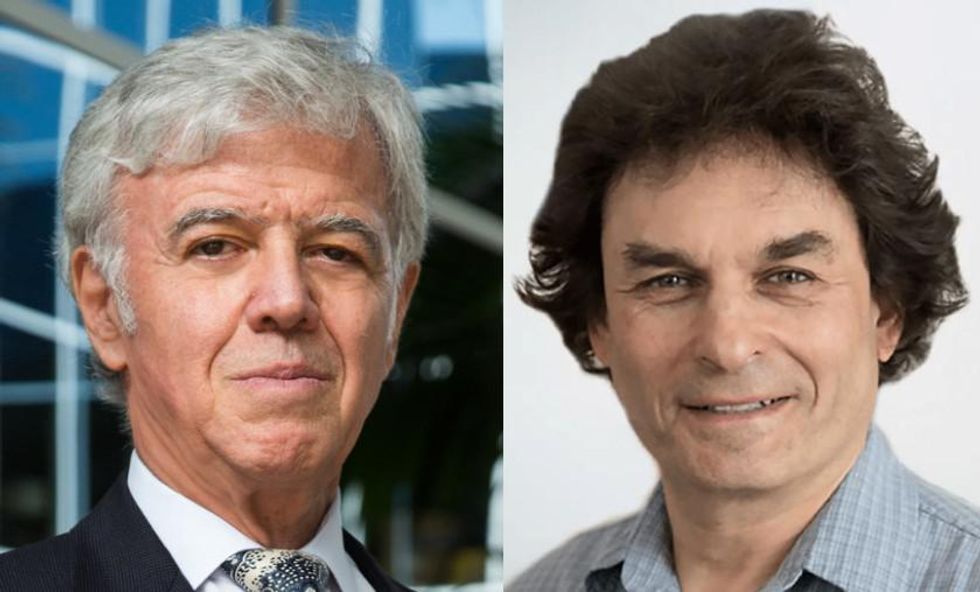 From left: Nanotech Energy co-founder CEO Jack Kavanaugh and UCLA researcher Richard Kaner.
Nanotech Energy's Series D funding will go toward establishing a European headquarters in Amsterdam and to build a graphene battery manufacturing plant in Reno, Nevada, which is expected to be completed by late 2022. The company also plans to make improvements to its plant in Chico, California.

"We've spent more than seven years diligently creating new materials to improve battery storage capacity and safety and are now moving into a new phase of production at industry-level scale," said CEO and co-founder Jack Kavanaugh in a press release announcing the raise.
The Series D round was led by Fubon Financial Holding Co., a Taiwan-based financial services company. The Nanotech Energy spokesperson did not disclose other participants in the round.
"We believe Nanotech Energy's proprietary, non-flammable graphene batteries have a clear path to widespread adoption and global scalability," Fubon Chairman Richard Tsai said in the press release.
From Your Site Articles
Related Articles Around the Web