mirakind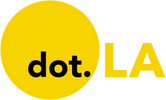 Get in the KNOW
on LA Startups & Tech
X
mirakind
When Dr. Joanne Weidhaas lost their family's orange Tabby cat named Pumpkin, to a "weird coronavirus" three years ago, the RNA biologist threw herself into a month-long study of it. She wanted to get to the bottom of what had happened.
So once this novel coronavirus pandemic hit, Weidhaas realized she was strangely well-equipped for research and testing.
"This (new coronavirus) comes along and, I mean, we've done all the research on it, and I sit down with the head of my lab (and) we just said 'we can actually really do that,'" Weidhaas said. "We have all the equipment, we have the expertise, we're a high-complexity molecular diagnostics lab, which is exactly poised to look at this."
Indeed, Weidhaas wears multiple hats as co-founder of L.A.-based MiraDx and a professor at the David Geffen School of Medicine at UCLA. Her company actually started 10 years ago after she and her co-founder discovered a new group of RNA biomarkers that MiraDx then used to help determine cancer risk as well as the response to cancer treatment.
Now she's focused on ways to help detect and hopefully stop the spread of the novel coronavirus that has already caused 78 deaths and 4,000 cases in Los Angeles County. So far, MiraDx has been in discussion with several nursing homes to provide tests for their staff and talking with L.A. County about providing tests. The company is geared up to begin running as many as 4,000 tests a day starting Monday and is hoping to run more than 9,000 tests by the end of April.
The company is planning to add staff so that it can run tests 24/7. MiraDx has already processed its first five positive and first five negative results that it planned to submit, per protocol for cleared labs, to the FDA on Friday.

MiraDX is one of a slew of companies that have repurposed their existing businesses to address the lack of resources that local governments and front-line healthcare workers have been facing. It's also one example of L.A.'s relatively recent move into the world of biotech, an area of business that is usually more closely associated with San Diego.
It was the day after Weidhaas' birthday, 2 ½ weeks ago, as the coronavirus was really starting to overtake headlines, that she suddenly realized the company could and should do this with their lab.
Dr. Joanne Weidhaas wears multiple hats as co-founder of L.A.-based MiraDx and a professor at the David Geffen School of Medicine at UCLA. Courtesy of MiraDx
It's been a sleep-deprived, whirlwind ever since. The company has since transitioned its CLIA-certified lab to provide COVID-19 tests for essential works, prioritizing hospital and field-based healthcare workers who provide direct patient care and also first responders.

The company will distribute the tests — which cost $150, — for free to those frontline workers and organizations through (tax deductible) donations from its nonprofit sister organization, MiraKind. So far, the company has raised $75,000 in just a few days.
In order to prioritize essential workers and ensure their test results are processed quickly, Weidhaas said the company is not currently doing any direct-to-consumer testing. The lab should be able to process results within 48 hours, but is hoping to eventually cut that down to as little as four hours, she said. Those results are sent directly to the doctor and also the patient on their website at the same time.
The test uses an oropharynx, or back-of-the-mouth-area, swab. The PCR machine that analyzes the RNA, which is pulled from a patient's sample, is "very sensitive" and is set up to amplify a small an amount of the virus to come up positive, Weidhaas said.
The technique has more than 90% accuracy, she noted, and is the best method for identifying whether someone is sick at the time with COVID-19.
"We just need to help people and this is so right in our mission to do that. It's just this huge, incredible humanitarian need, even though it's kind of a turn in a direction," Weidhaas said.
PCR tests such as MiraKind's are more effective for testing when a person is infected early on. That's because the first antibodies — indicators that your body has fought infection — don't usually appear until seven to 10 days after infection, said Dr. Jeffrey Klausner, a University of California, Los Angeles epidemiologist who is also a Professor of Medicine in the Division of Infectious Diseases and the Program in Global Health.
Weidhaas hopes that the people who participate, like for their breast cancer tests, opt in to provide ongoing online updates about their status so that ultimately more research studies can be done. She also hopes to add data to a heat map to help state and local officials determine where there are high-loads of cases.
While more testing is helpful, Klausner said the big issue right now is that the FDA has been slow to approve home collection of samples that would allow people to mail in their samples like 23andMe and other direct-to-consumer genomic testing kits out there.
"Could you imagine that people could get a home collection box from Amazon.com or other internet (shopping) providers, never leave their house, collect a specimen, drop it in the mail, and two days later get a test result," Klausner said.
__
Do you have a story that needs to be told? My DMs are open on Twitter @latams. You can also email me at tami(at)dot.la, or ask for my Signal.