More than a year ago, Darius Kemp, then a community manager at cannabis delivery app Eaze, realized the platform didn't have any Black-owned products on their menu.
Today he is Eaze's head of equity and change, spearheading a program for change and to prevent that from ever happening again.
"Eaze is the largest legal marketplace for cannabis and because of that, it's our responsibility to help correct the governmental and societal problems created by the war on drugs and the over incarceration of Black & brown bodies," Kemp said in an interview with dot.LA. "It's how you fight racism in the long run, (you) create communities that are self-sustaining, that don't depend on the oppressor."
As a continuation of that effort, the San Francisco-based company announced Wednesday that it is expanding its social equity program menu into Los Angeles, featuring local cannabis brand products owned by Black people and people of color.
Eaze's platform could go a long way to evening the playing field, essentially putting a "small Black soda company next to Pepsi and Coca-Cola," Kemp said.
Localities across California have worked on criteria for social equity licenses, aiming to prioritize people underrepresented in the industry for cannabis-related opportunities. The rules for each locality are different, but all social equity brands that take part in Eaze's program must have a social equity license or be actively engaged in the application process.
Eaze's Social Equity Partners Program provides social equity brands with "wraparound" financial and operational support to help them scale and become sustainable, including financing and payment structuring, discounted partner portal data analytics, access to Eaze's supply chain, and marketing and PR support. Since last fall, social equity brands have sold nearly $1 million in products on Eaze's platform.
The social equity partners menu already includes Northern California brands Cloud 9, KGB Reserve and SF Roots, which debut in Los Angeles Wednesday along with new L.A.-based brands dreamt and Blaqstar Farms, plus Bay Area-based James Henry SF and Oakland Extracts.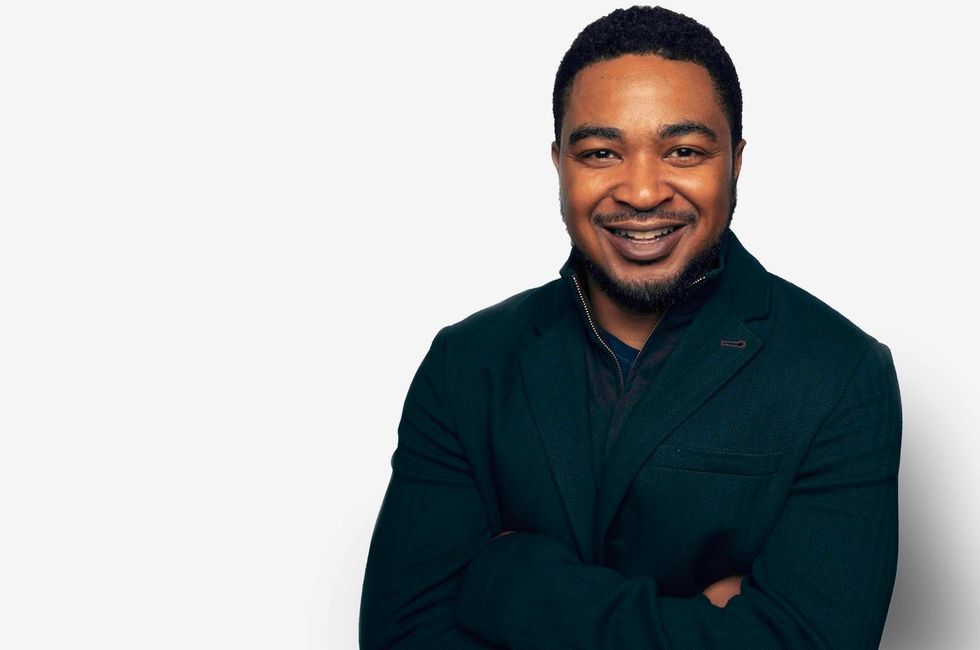 Bryant Mitchell is the founder of L.A.-based Blaqstar Farms.
L.A.-based Blaqstar Farms was founded in 2012 by Bryant Mitchell when only medical marijuana was allowed locally. They worked to provide a medical-grade, non-pesticide flower. Mitchell was raised "with a foot grounded very deep in social injustices" during the war on drugs, he said. He watched family members go to jail. His father was the first Black police officer in Orange, Texas, another factor in making him who he is today.
"I always tell people, 'I'm a social equity candidate, but I want to be the guy known to bring one of the best experiences in cannabis', and that's what we strived to do," Mitchell said.
Eaze's platform has handled over 6 million deliveries and boasts over 600,000 users. It is a very large stage for what are often smaller companies.
"People are hesitant to deal with smaller brands," Mitchell said. "We're not looked at as prudent; we're looked at maybe more of a risk to deal with, as opposed to a benefit. (But) when a company like Eaze cosigns and does what Eaze has done with Blaqstar, it does validate the company in many ways."
Mitchell said Blaqstar has never raised funds and so doesn't have the deep pockets usually necessary for the exposure, marketing and backing that Eaze brings.
"I can't make light of the amount of people, the amount of resources, the amount of money, the amount of marketing, that I've personally seen Eaze put in," Mitchell said.
Blaqstar is selling some of its homegrown flower and pre-roll products on the app primarily in Southern California until it can scale up for larger distribution.
"A lot of people see social equity and they're all approaching it in different ways, and no one is doing it exactly right yet, but you appreciate the companies like Eaze that are trying to get it right and making the sort of effort to do it," Mitchell said.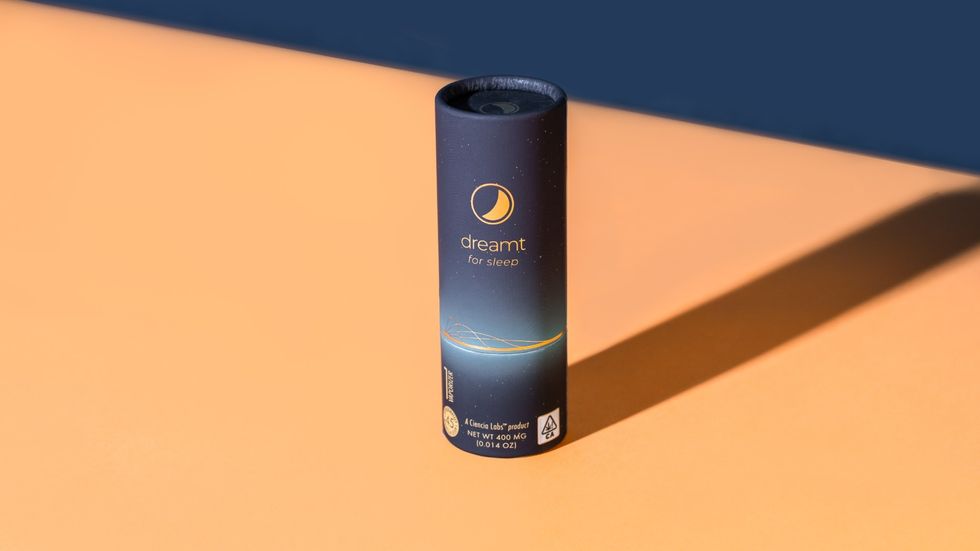 dreamt's founder first started using cannabis as a sleep aid while studying for her PhD at the University of Southern California, but found it ineffective.
As most large banks continue to shy away from cannabis — it's still illegal on the federal level — access to capital is even more of a challenge for entrepreneurs who want to work in the industry. That's why Eaze last September also launched Momentum, a business accelerator focused on helping underrepresented cannabis business founders.
Carolina Vazquez Mitchell's (no relation) company was in its first cohort, and her brand dreamt is part of the new social equity partner menu unveiled Wednesday. Vazquez Mitchell first started using cannabis as a sleep aid while studying for her PhD at the University of Southern California, but found it negatively impacted her breathing or was ineffective.
Years later, in 2019, she would go on to found dreamt, a cannabis product dedicated to improving sleep with science. It's the first brand-line for L.A.-based Ciencia Labs, a company co-founded by Vazquez Mitchell, who also serves as its chief scientific officer.
"As you can tell from my accent, I'm not from here, I came here 10 years ago, I don't have an MBA, I didn't start a business before, and my background is in science," said Vazquez Mitchell, who hails from Guadalajara, Mexico, and originally worked in the world of genetics and pharmacology.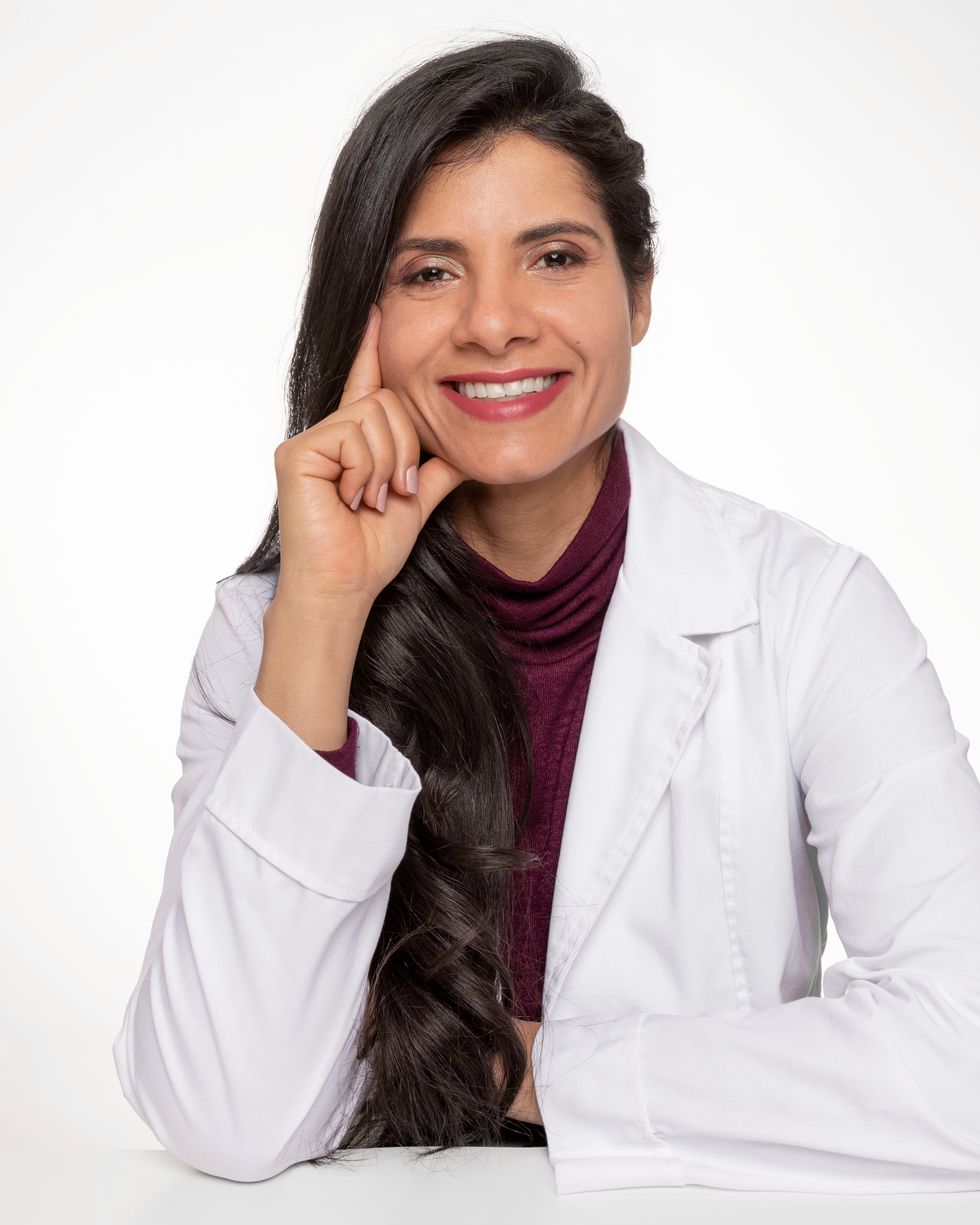 Carolina Vazquez Mitchell's company dreamt is part of Eaze's new social equity partner menu.
Vazquez Mitchell said she is trying to use science to make cannabis products better, even if that means disrupting existing cannabis culture by making a pharmaceutical-like product to help with sleep.
"Cannabis helps, but it's not perfect," Vazquez Mitchell said. For example, it impacts REM sleep, which is essential for memory, learning and creating new synapses for a healthy brain and a healthy sleep cycle, she said. dreamt added additional ingredients to synergize with the cannabis to improve upon sleep without the negative drawbacks. The company's vape pen, and tincture are available on the menu; it's also created a drinkable shot and is working on a gummy.
"I'm an immigrant, I'm a woman, I look very Mexican," Vazquez Mitchell said. When she arrived as a researcher at the University of Southern California, her "first challenge" was understanding English. "Not a lot of people believe that a Mexican, with broken English, will be successful in science or any other industry."

But she worked hard to prove them wrong. She went on to create products for Pepsi, Quaker, Taco Bell and Gatorade as a food scientist and has developed more than 50 cannabis products, including dreamt. Last November, she landed a $50,000 grant in November from Eaze as part of its Momentum program.
Momentum is announcing applications for its second cohort this fall, said Eaze spokeswoman Elizabeth Ashford.
"I'll throw the gauntlet out to MedMen, Harvest, Caliva and everyone," said Eaze's Kemp, calling out other major cannabis companies. "Give me a call or go out and do your own thing (for social equity). There's no secret sauce here. There's basic business and real social impact."
___
Do you have a story that needs to be told? My DMs are open on Twitter @latams. You can also email me at tami(at)dot.la, or ask for my contact on Signal, for more secure and private communications.
From Your Site Articles
Related Articles Around the Web