Fast-fashion retailer Fashion Nova will pay $9.3 million to settle Federal Trade Commission charges that it told customers to "Expect Your Items Quick!" yet repeatedly failed to ship orders on time and then illegally denied them cash refunds.
The case against the company that counts Kylie Jenner and Cardi B. among its partners marks the largest settlement the commission has received in a mail order rule case and sends a signal to other direct-to-consumer companies, said FTC attorney Ken Abbe.
"It's an important company and its sales are very high. This number reflects a fair amount of compensation that we can give to consumers based on the injury they suffered," he said.
The 1970s-era rule requires companies fulfilling orders to notify customers if there are shipping delays and offer them the right to cancel with a full refund.

One of Los Angeles' fastest growing e-commerce platforms, Fashion Nova built its empire working with social media influencers who tout the company's cheap denim, plunging necklines and skintight attire on their feeds. Founded in 2006 by Richard Saghian, the company blames the violations on its explosive growth in 2017 and said it fixed them two years ago when the FTC brought it to their attention.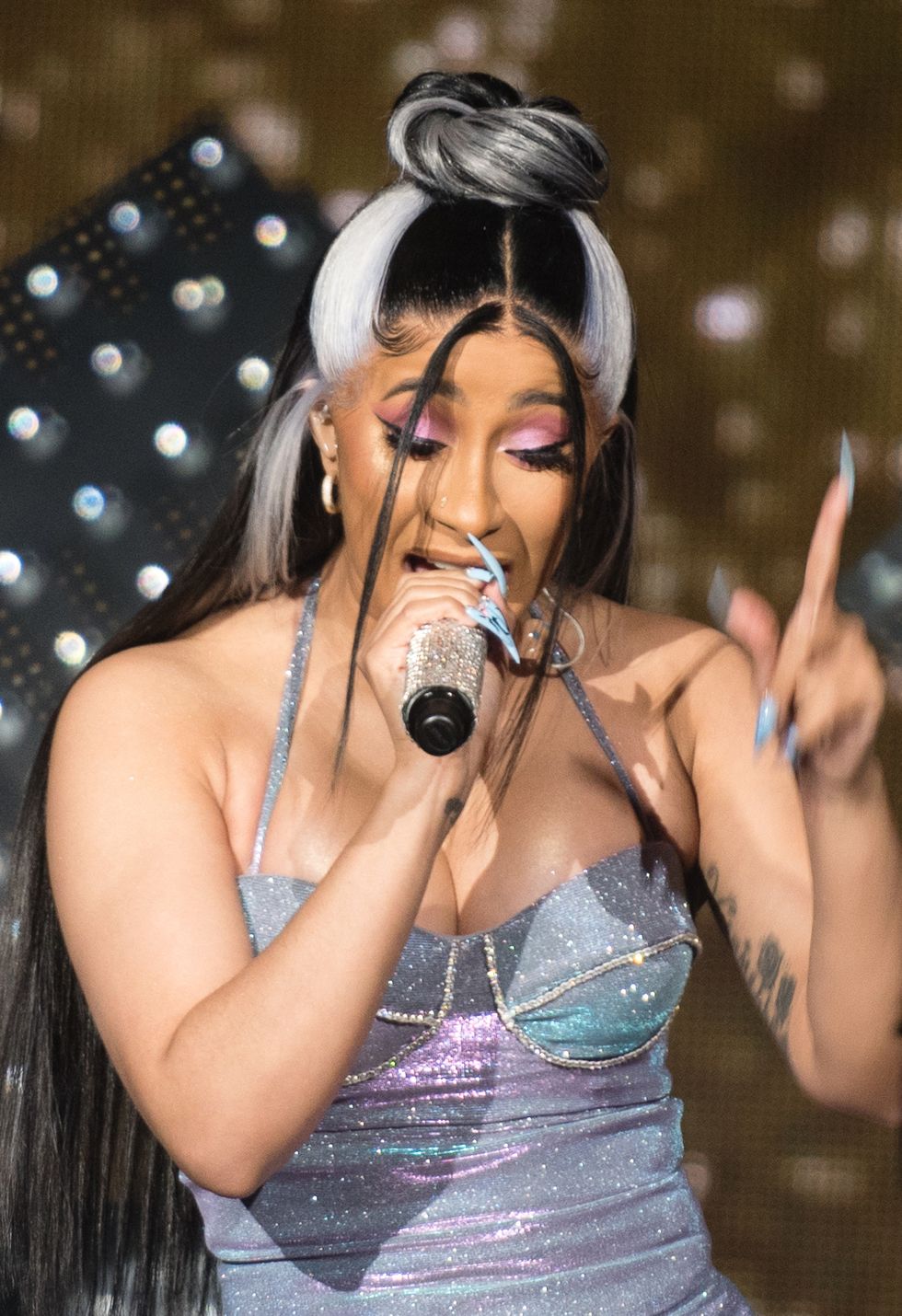 Fast-fashion retailer Fashion Nova counts rapper Cardi B. among its partners.
"These issues stemmed from exponential growth in 2017 which taxed our warehouse and IT systems," spokeswoman Jennifer Walker stated in an email. "We are proud of who we are and where we are going and are pleased to be putting this matter behind us so that we can continue to focus on our customers."
FTC lawyers said the problems continued up until this year.
In a complaint filed on Monday, the federal agency said the retailer would regularly take orders from customers for items that were out of stock and send them different pieces that were the wrong size, damaged or used. Often when the company failed to deliver an item, the FTC alleges that Fashion Nova illegally refused a cash refund and offered a gift card instead. In other cases, there were long delays, no warning and no opportunity to cancel the order.
Fashion Nova will refund $2.26 million directly to consumers that were given gift cards that haven't been used. The rest of the money will be sent to the FTC to refund consumers that experienced delays and other problems. The settlement provides redress for the damage done to customers over several years, Abbe said, although he could not say exactly how many that included.

"It was a fair number of consumers. I don't want to say that it was the majority of Fashion Nova's customers, but if you've got hundreds of millions of sales, even if it's a relatively small percentage of people, that's still millions of orders where people didn't get they needed," he said.
The fashion giant has undercut brick-and-mortar retailers like Forever 21 by highlighting curvy women in tight clothes. It has more than 18 million followers on Instagram where it encourages users to post pictures of themselves with its clothes along with the hashtag #novababe. It was the most googled brand in 2018.

The private company doesn't release revenue figures, but Abbe said Fashion Nova does hundreds of millions of dollars in sales. "The company is big and getting bigger," he said.

This is not the first time Fashion Nova has been in the crosshairs of federal regulators. Last year, a New York Times investigation found through internal federal documents the company owed $3.8 million in back wages to hundreds of workers for a period between 2016 and 2019.
From Your Site Articles
Related Articles Around the Web