amazon web services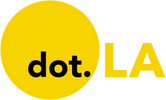 Get in the KNOW
on LA Startups & Tech
X
amazon web services
Courtesy of Miso Robotics
On Tuesday, Pasadenia-based Miso announced it is working with Amazon Web Services' AWS RoboMaker, a cloud-based simulation service for robotics developers, to test the software powering its Flippy 2 and Flippy Lite burger-flipping robots. The partnership is meant to help Miso to more quickly simulate its technology during testing, allowing it to turn prototypes into functional products at a faster rate.
Miso Robotics chief technology officer Chris Kruger described RoboMaker as "a gamechanger" for his company—noting that Miso "went from running 12 simulations a month with single units to doing 100 in a night."
"Each of our robots out in the field are somewhat unique, and [using RoboMaker] we can basically develop new software and updates on a monthly basis and test them in their simulation service before we send them out into the field," Kruger told dot.LA. While he declined to discuss the financials of the partnership, Kruger noted that AWS has dedicated a team of people to work with Miso and tailoring its services to the startup.
Kruger will also make a presentation at the upcoming Amazon re:MARS conference in Las Vegas on June 22, where he will discuss the challenges that Miso overcame and the methods it used in developing its kitchen robots. Without giving too much away, he said that one of the biggest learning curves was in communicating and interfacing with the retail operators using its technology.
"There's a lot of support out in the market for us—a market that is hungry for this type of innovation," Kruger added.
From Your Site Articles
Related Articles Around the Web
Cloud-based data security platform Open Raven announced Tuesday that it raised a $15 million Series A round four months after it emerged from stealth to announce seed funding.
The round was led by Kleiner Perkins as well as existing investors like Upfront Ventures, bringing its total capital raised to $19.1 million.
Open Raven is also backed by former Goldman Sachs Chief Information Risk Officer Phil Venables, who is also on the company's board of directors; RSA's former chief strategy officer Niloo Razi Howe; and another cybersecurity firm, Signal Sciences, whose CEO Andrew Peterson also calls L.A. home.
The company said in a news release that the new capital will be used to accelerate Open Raven's growth by expanding key functions in engineering, customer support, sales and marketing. The company also announced that Bucky Moore, a partner at Kleiner Perkins, also joined the Open Raven board of directors.
"The transition to the cloud and out of physical data centers means that data stores change more quickly than ever before – leaving numerous unanswered questions," said Dave Cole, co-founder and CEO of Open Raven, in a statement. "Security and cloud infrastructure teams are wondering, 'what AWS accounts don't we know about?' 'Is there any data at risk right now?'"
Cole was a former chief product officer for Crowdstrike and Tenable Network Security. His co-founder is Mark Curphey, who founded SourceClear and previously worked at Microsoft.
Cole told dot.LA in February that the company aims to combat the ever increasing number of data breaches that have sucked up consumer data with open source tools.
The platform maps all cloud data stores, identifies the data within them, pinpoints significant exposures and lets teams fix them before they become security incidents, according to Open Raven. It also allows for real-time monitoring.
Their security product is free — though users can opt to pay for a higher-powered version — and created to be friendly for those who aren't trained in data security, Cole said. Open Raven uses a 3D map that helps visualize their systems so users can clearly see where data is and whether it's secured.
"We're giving organizations the ability to take charge of their data and explore their environments from any angle in order to truly understand their risk of cloud data breaches," Cole said in a statement Tuesday.
A Gartner Inc. report found that by 2022, 75% of all databases will be on a cloud platform. The sprawl of data across cloud environments is not the scenario that more traditional data loss and breach prevention tools were designed to control.
"Today's data security problem bears little resemblance to the historical challenges that drove the creation of the last generation of products," said Moore. "Unlike legacy solutions...Open Raven solves for modern complexity with a platform purpose-built for the massive data exposure issue."
The company said Tuesday that its "Open Raven Community Edition" is now generally available and delivers real-time data leak monitoring to proactively uncover cloud data that's exposed before they become security incidents.
The platform shows every Amazon Web Services account and asset, for example, from every angle in a global 3D map that makes it easy for security teams to maintain compliance and prevent data mishaps, Open Raven said.
Open Raven's "preview edition" of its platform has been deployed since February at "numerous global organizations" in industries including automotive, gaming, financial technology and software, the company said.
__
Do you have a story that needs to be told? My DMs are open on Twitter
@latams
. You can also email me at tami(at)dot.la, or ask for my Signal.