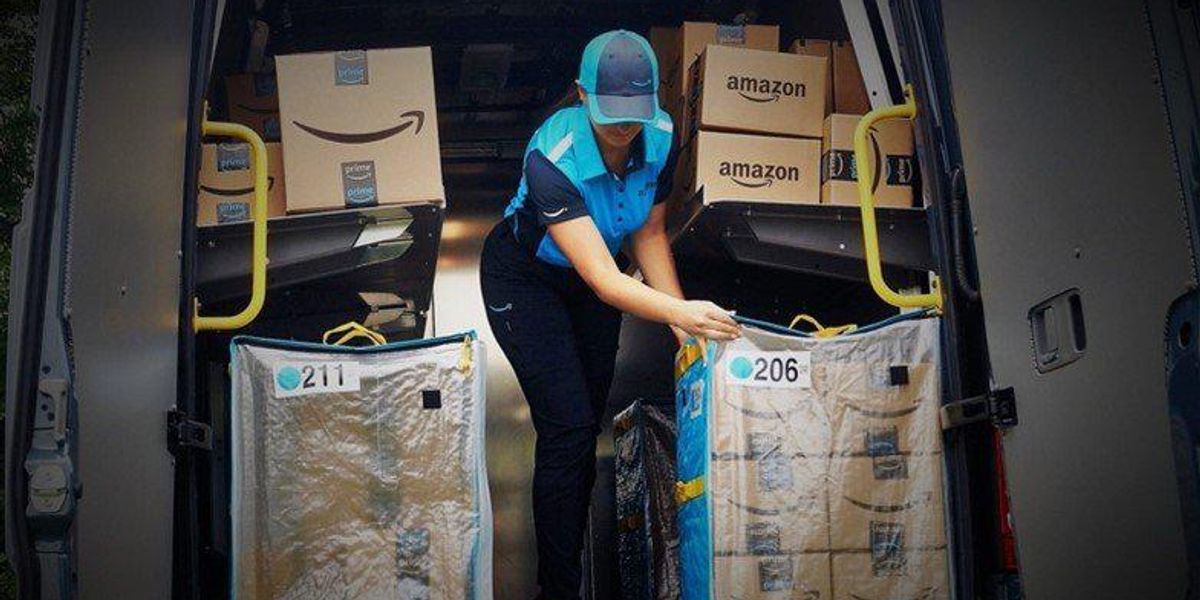 Image courtesy of Mullen Automotive
This is the web version of dot.LA's daily newsletter. Sign up to get the latest news on Southern California's tech, startup and venture capital scene.
Although it's unlikely you'll see a Mullen Automotive electric car cruising streets in California anytime soon, you may eventually see some of their cargo vans around town, thanks to a new deal to supply an Amazon delivery partner with the vehicles.
---
Brea-based Mullen isn't supplying Amazon directly, but rather that it contracts to handle the ever-growing volume of orders. It's promised to deliver the first half of the 600-vehicle order by the end of November.
Mullen's one of several local electric vehicle makers that have a two-pronged approach to hawking EVs—first, by selling their electric Mullen Five SUV crossovers or Dragonfly sports cars directly to consumers, and second, by targeting ever-expanding ecommerce companies that need vans to deliver product and are looking to save money by electrifying their fleets.
The approach is attractive to EV startups because it provides valuable proof of concept as well as much-needed revenue — two things they'll need to begin delivering consumer-facing cars that could one day rival Tesla's.
There's a time component to this, too: Delivery vehicles are usually faster to build than consumer cars. They have fewer parts and take less time in the body shop because, well, they just don't have to look as pretty.
Another Mullen competitor, Canoo – which got its start in Torrance before moving to Arkansas – inked a deal to supply Walmart with 4,500 electric vehicles this week. Delivery is expected by 2023, perhaps a more realistic target than the "late 2022 date proposed for Canoo's "loft on wheels" commuter car.
Irvine-based Rivian is also targeting similar deals as it tries to claw back lost funds (it recently posted a net loss of roughly $1.6 billion on revenue of only $95 million).
Amazon, which has a 20% stake in Rivian, is looking to the startup to provide new electric vans for its fleets. Neither company will say how many, but Rivian intends to sell them to other companies, too—once it fulfills its investor's (presumably tall) order.
CEO R.J. Scaringe said in May the company had 10,000 reservations in the U.S. and Canada for its two electric trucks, the R1T and R1S. That's more than double what the company has manufactured since it started production in September 2021.
Like many of its competitors, Mullen is taking reservations for its consumer vehicles but hasn't yet delivered a car. After unveiling its Mullen Five SUV at last year's L.A. Auto Show, the firm said it wouldn't start production until the third quarter of next year, with deliveries coming – maybe – in the second quarter of 2024. Rivian, on the other hand, has been able to deliver vehicles to some lucky drivers already. The company saw a whopping 267% increase in deliveries from last quarter, nearly 4,500 cars.
As the competition for EV fleet deliveries ramps up, be on the lookout for which electric car companies decide to pivot towards a more reliable paycheck supplying retailers – and how they stack up against the already crowded ecosystem, including local rivals like Xos, which went public last August. — Samson Amore