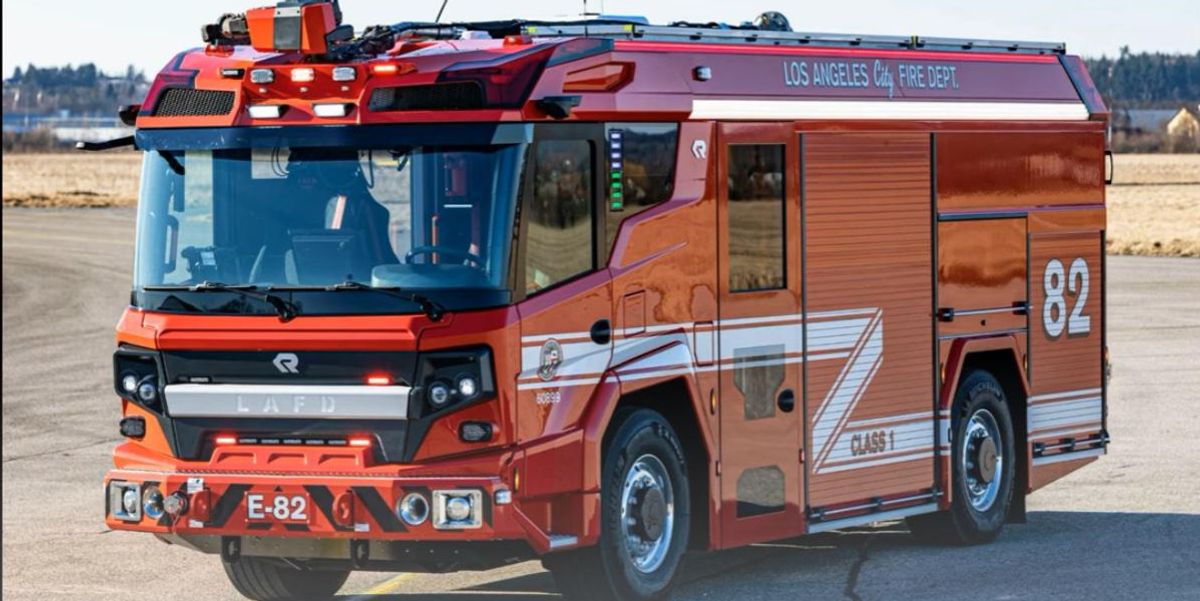 Courtesy of LAFD
This is the web version of dot.LA's daily newsletter. Sign up to get the latest news on Southern California's tech, startup and venture capital scene.
Fire season in Los Angeles is here again, though each year it seems to have never left–cue the stream of panicked texts from East Coast family members asking if I need to flee from any smoldering infernos.

---
Technically, fire "season" in the city of angels is supposed to last May through October, but climate change keeps pushing that earlier. This year, the L.A. Fire Department reported brush fires as early as April. Currently the L.A. Times's interactive Wildfire map notes two active burns right now: the Coyote Fire west of Palm Springs, which started May 15 and has burned over 46 acres and the Moonlight Fire, a blaze farther north near Lassen National Forest that's been burning for almost 40 days.
Climate scientist Daniel Swain also just noted there's also less snow in Northern California than usual for this time of year, and that early melting could increase the risk of wildfires in coming months.
The LAFD is now betting that a new type of engine could help manage blazes across the county. They're putting a new smaller truck with an electric engine made by Austrian company Rosenbauer through a (ahem) trial by fire, deploying it this week at Hollywood Station 82.
The $1.2 million fire truck has a battery life of about two hours on full charge and is about the same price as a regular diesel engine.
The truck is technically a hybrid, operating on a diesel engine as backup in case the 100-kilowatt battery dies. It's got all the standard bells and whistles, including two 1,000 feet hoses and tanks that can hold up to 750 gallons of water. The truck can also adjust its suspension up to as high as 19 inches for tough terrain.
As L.A.'s lush greenery dries and becomes a tinderbox, it's the well-to-do neighborhoods high in the hills with narrow, winding access roads that are often hit first – just look at the recent Laguna Nigel fire. It's not easy piloting a fleet of huge fire trucks into the hills, and a narrower electric engine might help.
When plans to test the electric truck were announced two years ago, former LAFD chief Ralph Terrazas took a test drive and became an instant fan of the tighter turning radius.
The LAFD recently switched leadership, electing its first female and LGBTQ fire chief, Kristen Crowley, last month. During the unveiling of the new truck, Crowley said she thinks electric vehicles could help keep firefighters safe from emissions, which they're already breathing in loads of in the form of toxic smoke.
"We are beaming with pride to be able to add this fire engine to our fleet," Crowley said at a press conference. She said it will bring diesel emissions to "basically nothing."
With climate change making fire season a year-round affair and the number of properties in California at risk of wildfire damage expected to hit 600,000 in the next three decades, there isn't a better time for the department to try out new tech. — Samson Amore