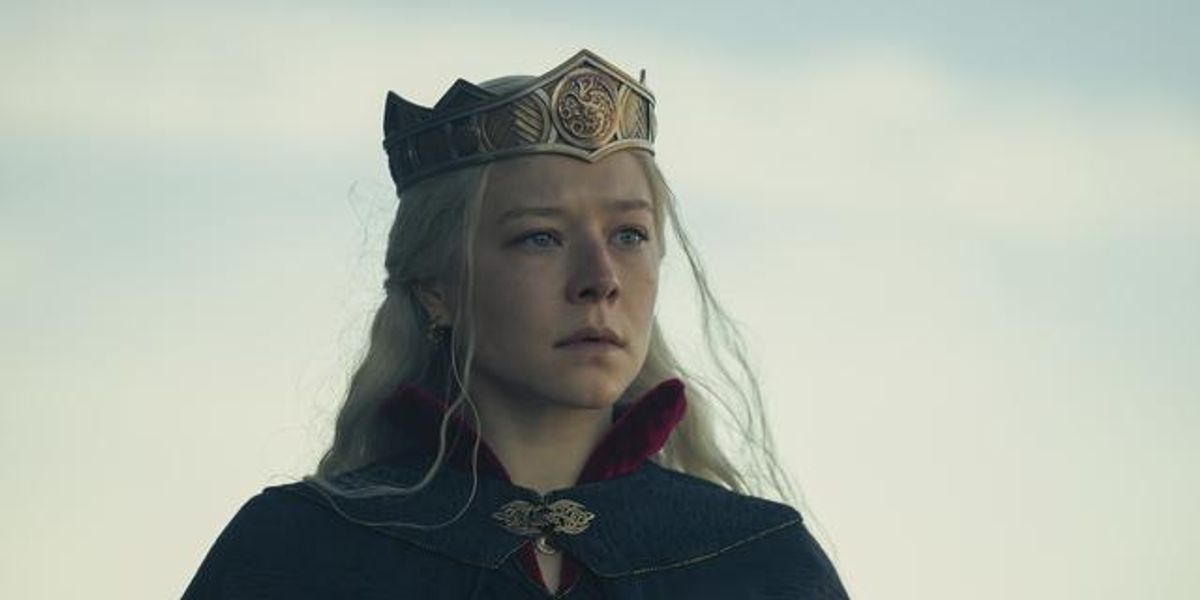 courtesy of HBO/Warner Bros.
This is the web version of dot.LA's daily newsletter. Sign up to get the latest news on Southern California's tech, startup and venture capital scene.
From the numbers that have come in thus far, it certainly appears that HBO – and by extension its embattled parent company, Warner Bros. Discovery – has a major hit on its hands with "House of the Dragon." There's still a lot of dust to settle; they're dragons, they kick up a lot of dust. Nonetheless, HBO's internal metrics indicate the show was seen, on average, by about 29 million U.S. viewers each week, across all linear and digital platforms.
---
That approaches the 33 million viewers that its predecessor series, the mega-hit "Game of Thrones," was pulling in weekly toward the end of its run. (The final season of "Thrones" remains in a class of its own, with around 46 million viewers per episode.)
Third-party data analysis company Nielsen is still completing its calculations, but their early data also indicates that "Dragon" brought in a significant audience to the HBO network and the HBO Max streaming service. The company found that about 2 million viewers were actually tuning in Sunday nights to the show on HBO, which is double or even triple the standard TV-viewing audience for an HBO original series. According to sources cited by Vulture, "Dragon"'s cable viewership rose to around 3 million (if you include DVR views) over the seven days after episodes debut.
On the streaming side, Nielsen reported that "Dragon" received around 1 billion minutes viewed per week across connected TVs. (The company doesn't yet have a way to measure views on mobile devices, like laptops, phones and tablets.) That was good enough to regularly make Nielsen "Top 5 Streaming Shows of the Week" charts.
Outside of the U.S., "Dragon" also performed well. In the UK, the premiere episode was viewed by 4.1 million British households via the Sky Atlantic satellite service and the NOW streaming platform, making it the most-viewed American drama premiere in Sky's history. HBO further claims that "Dragon" is outperforming any season of "Game of Thrones" – including that blockbuster final season – across 63 European, Latin American and Southeast Asian countries, though it didn't supply any actual numbers.
Finally, the show has proved a conversation-starter on social media. Analytics firm Talkwater found that "House of the Dragon" was the most-discussed TV show online every week throughout its Season 1 run, and Parrot Analytics put it near the very top of its "demand index."
It's clear from all this data that "House of the Dragon" scored with audiences. Things remain generally more uncertain for Amazon's lavish recent experiment in epic fantasy: the J.R.R. Tolkien-inspired series "Lord of the Rings: The Rings of Power."
During Amazon's Q3 earnings report this week, executives briefly paused to praise the Prime Video launches of both "Rings" and "Thursday Night Football." CFO Brian Olsavsky said that "Rings" drove more Amazon Prime sign-ups globally than any other scripted series in the platform's history, and the company said the show has pulled in around "100 million viewers to date," though it's unclear how the company arrived at this figure.
Insider noted that Amazon counter-intuitively hasn't released viewership numbers on the Season 1 "Rings" finale episode, and that the "100 million viewer" metric from its latest earnings report is actually an older statistic that they have not bothered to update. Both of these would seem to indicate softer-than-expected Season 1 views, but that might be beside the point.
Deep-pocketed Amazon may see the "Rings" series as simply an opportunity to goose Prime sign-ups and promote its shipping deal, while cash-strapped WB Discovery desperately needs more tentpole shows to maintain HBO Max's market position amid constant, grinding competition, in an atmosphere where it's otherwise culling projects and shelving content to save cash.
For now, fans as well as WB Discovery executives have a long wait for "House of the Dragon" to return. HBO chief Casey Bloys posits that it will likely be 2024 before any new episodes are ready, telling Vulture "we're just starting to put the plan together" and adding "there are so many unknowns." This has become a common refrain in the industry, where increasing demands for polished, epic-scale, "Peak TV" offerings has extended production times for new seasons, sometimes by two or even three years. "Rings of Power" is also unlikely to return before 2024, and Disney Plus' critical smash "Andor" similarly won't be back for a few years with new episodes.
But I want it NOW! - Lon Harris