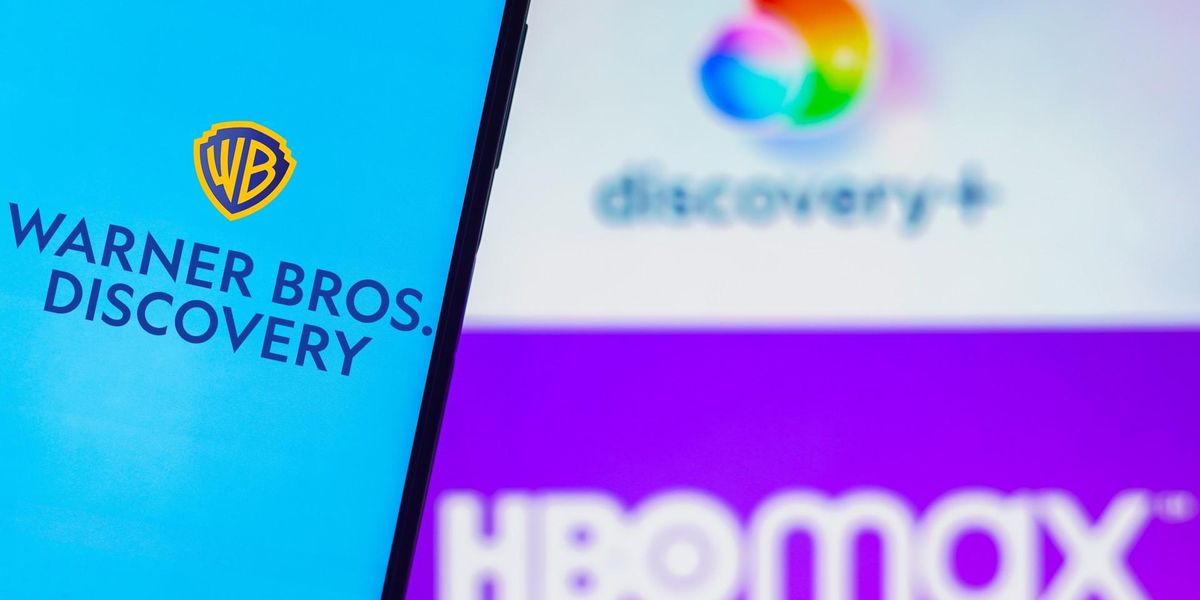 This is the web version of dot.LA's daily newsletter. Sign up to get the latest news on Southern California's tech, startup and venture capital scene.
In a new filing with the Securities and Exchange Commission (SEC), Warner Bros. Discovery (WBD) reports that it plans to spend $1.5 billion to shrink the company over the next two fiscal years. Spending money on cuts may sound counter-intuitive, but that includes restructuring the entire organization, consolidating the company's many headquarters and facilities, and other costs related to contract terminations.

---
That's on top of the tax write-offs and other financial savings WBD has already pursued this year, notoriously by culling programs from the HBO Max library and outright canceling projects at various stages of production and even post-production, such as "Batgirl," "Scoot! Holiday Haunt," HBO's "Demimonde" and significant chunks of the TBS and TNT line-ups.
All of this penny-pinching is necessary to offset the staggering amount of debt with which WB Discovery was born in April of this year. The deal that brought AT&T's WarnerMedia division and Discovery Inc. together resulted in around $53 billion of debt, most of it coming from the WarnerMedia side. (We're not trying to place blame, it's everyone's debt.) As a response, WB Discovery's leadership – including CEO David Zaslav – have pledged to make $3 billion in corresponding cuts.
To date, this has meant the tax-friendly program cancellations, along with multiple rounds of layoffs impacting both Warner and Discovery's sales teams, CNN staffers and development executives from numerous HBO Max divisions.
Ahead of the company's third-quarter earnings report – coming on November 3 – it's easy to be a bit cynical about how the deal has played out so far. In addition to the painful belt-tightening and staff cuts, the public perception of HBO Max has taken a hit, with some viewers angered over the idea of losing beloved programs like "Sesame Street" and "Infinity Train" while paying the same subscription costs (and even being threatened with price hikes).
WBD's takeover of CNN, as well, has raised eyebrows, as many in the industry – accurately or otherwise – assume that the cable news network will shift to the right in response to the whims of new billionaire board member John Malone. (For example, the network leadership insists that popular media critic and host Brian Stelter of "Reliable Sources" was fired to make way for a new Sunday morning schedule, but rumors already persist that he was let go because of his frequent, strong criticism of former President Donald Trump.)
Then there's the stock price itself, which has lost nearly half of its value since April. Things are going so poorly on the stock front, a group of police officers whose pension fund invested in Discovery have filed a class action lawsuit, arguing that the company misled them about HBO Max's subscriber numbers. (They might have a case. WarnerMedia used to count AT&T Mobility wireless subscribers – who had the option of getting HBO Max for free, if they wanted it – as HBO Max subscribers, even if they'd never signed up or visited the site or app.)
All in all, the WBD situation seems almost like the ideal argument against these kinds of mega-media consolidation deals. Consider, as well, that this new company only resulted from another seeming error in judgment: AT&T's June 2018 acquisition of Time Warner assets for $85.4 billion. The idea back then was that AT&T's trove of subscriber data would be helpful to sell targeted advertising against Warner Bros.' content, and that the WB studio infrastructure could be creating content specifically for everyone's mobile AT&T devices. It just never really worked out very well, and only a few years later, AT&T decided it wanted out of the entertainment business entirely.
Nonetheless, consolidation within most U.S. industries – including the media and digital content business – is likely to continue regardless. From the perspective of a CEO, a merger always sounds like a big win. First off, there's the executive compensation and bonuses to bear in mind. Zaslav earned a cool $250 million in 2021, largely based on bonuses tied to the successful completion of the WarnerMedia-Discovery Inc. deal.
But even just from a practical perspective, if you run a big streaming service, acquiring a rival kills two birds with one stone. You get rid of a major competitor immediately, and you boost your own offering with a big exciting library of new content. For big-time shareholders and investors, even when the deals don't work out exactly as planned, there are often ways to turn even a crushing loss into a success. When AT&T spun off the entertainment businesses it had just acquired for billions a few years before, CEO John Stankey explained that it would still work out alright for shareholders, as the company would massively expand their capital base from the sale, creating new opportunities.
So rather than keeping their head down and just plowing through and making the best of this current deal, Warner Bros. Discovery is already seeking out their next M&A target. Rumor has it that, if all else fails, Zaslav & Co. may consider selling the company to Comcast and uniting HBO Max, Discovery Plus and Peacock.
Hey, maybe we'd get "Batgirl" back. – Lon Harris