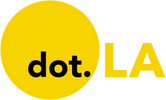 Get in the KNOW  
  on LA Startups & Tech  
X
Event: Building Products Remotely: How to Collaborate and Innovate with Your Team
Online,
August 06, 2021 - 10:30 pm
August 06, 2021 - 11:30 pm
Free
This pandemic changed our lives in many different ways, how we learn, work, travel, socialize. Working from home, we adopted more creative and innovative ways of working and getting the work done. In this session, you would learn about
How WFH has impacted product management goals, concerns and plans.
How to overcome the challenges while making the process more efficient.
How to get the team aligned through effective communication.
How did it affect the whole product life cycle and new product innovation.
Let's hear it from the experts Shalini Sankarshana and Malthi SS.
Shalini Sankarshana, Head of International & Asset Management at Broadbridge Financial Solutions, India. She is a Global Product and Technology leader with over 2 +decades of industry experience in Fintech and SaaS. She was consistently involved in building large, high performing and multi cultural teams for the present global setting. She is the Product Council Member at NASSCOM, a public speaker at IIBA, a mentor to so many young minds and a role model to a lot of men and women in the industry.
Malthi SS is the Director of Product Management in PayPal, Bangalore. She is also a Startup Mentor in Deep Tech Club for NASSCOM. Apart from this, she is also an active blogger, Coach and Women in Tech Evangelist. She is definitely a go to person for any Product topics from Growth, MarketFit, ProductManagement to name a few.
More Similar Events: