q3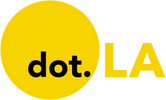 Get in the KNOW
on LA Startups & Tech
X
q3
Snap shares soared after CEO Evan Spiegel touted the company's highest Q3 growth rate since 2017. The outspoken executive used Tuesday's earnings call to highlight the social media platform's efforts to engage users "following the murders of George Floyd, Ahmaud Arbery and Breonna Taylor."
The upbeat earnings report sent its stock soaring 20% in after-hours trading.
The Santa Monica-based social media and camera company beat earnings expectations with revenue up 52% year over year in Q3 to $679 million. The company, which is still not profitable, trimmed losses this quarter to $200 million from $227 million the previous year.
With more people stuck at home during the pandemic, Snap saw daily active users grow 18% year-over-year to 249 million. The average number of Snaps created daily grew 25% in that time.
"Over the past year, as the changing public health landscape accelerates the adoption of digital products, we believe there is a large opportunity for us to further empower new behaviors, with AR, entertainment and commerce," Spiegel said.
Spiegel has not been afraid to wade into discussions around systemic racism, calling for tax reform and reparations over the summer in a lengthy memo to employees. On Tuesday, he said that the company responded to the summer protests over the deaths of Floyd, Arbery and Taylor, by publishing curated community stories "featuring powerful Snaps from our community, which ranged from breaking news about peaceful protests, to a dialogue about what it means to be living while Black in America."
He added the company is also providing a dedicated breaking news section for media partners like NBC News and ESPN.

Snap's chief financial officer, Derek Andersen, tempered expectations leading into Q4. While Q4 advertising demand has historically been bolstered by the holiday season, it's unclear if that will materialize this year, Andersen cautioned in prepared remarks. He said the company is also expecting year-over-year expense growth to be likely higher in Q4 than to date due to efforts to "double down" on existing momentum.
Snap had seen its stock rise significantly over the summer as the Trump administration zeroed in on competitor TikTok and threatened a ban on the China-owned viral-video company over national security concerns. Snap also launched its own TikTok rival, "Sounds on Snapchat," earlier this month, which lets users add music to their Snaps.
Snap also may have benefited from a boycott by major advertisers, which reduced ad spending by millions over the summer.
Spiegel acknowledged during Tuesday's earnings call that "the growing focus on brand safety and privacy, across the entire industry, places us in a unique position of strength, as we have invested in these areas from the beginning of our business."
"Snap's Q3 earnings results yet again confirm that 2020 is a good year for the platform," said digital marketing company Socialbakers' CEO Yuval Ben-Itzhak, who added that Snap's earnings reflect the fact that worldwide social media ad spend increased in Q3 by 56.4%.
Ben-Itzhak noted that mobile is also emerging as the first screen for users and user-generated content, which has fueled Snapchat's growth from the get go. New features like City Painter and Sounds, have shown its ability to innovate to be "a clear challenger to TikTok and Instagram Reels."
The company has added more than 180 new Discover channels in Q3, including those by Disney, ESPN, NBC, Viacom, CBS, the NBA and the NFL. It also grabbed onto 90s nostalgia among the over-30s crowd, holding a "Fresh Prince of Bel Air" cast reunion that was watched by more than 35 million.
"With people spending more time online as a result of the pandemic, Snapchat's premium content has proven to be a favorite with users and marketers alike," Ben-Itzhak said.
But marketing analytics firm eMarketer Principal Analyst Debra Aho Williamson said nearly all of Snap's gains come from outside of North America and Europe, and noted its otherwise "lackluster growth" is "not completely surprising" as the increase in users from an early "pandemic bump" abated and growth of new social media users have slowed.
Williamson attributed Snap's "outperformance" to its "rising stature as a direct-response advertising platform" as well as its unique offerings in AR and video advertising. The company has also benefited from an overall increase in ecommerce-related ad spending in digital media during the pandemic, Williamson said.
Spiegel said the adoption of augmented reality, which the company has heavily invested in, is happening "faster than we had previously anticipated."
The company said users created more than 1.5 million "Lenses" in Q3 as part of the platform's "Lens Studio," which allows users to create and share augmented reality lenses. Spiegel said Snapchatters play with Lenses six-times as often as they did last year.
Snap's AR overlays and machine learning capacity has, he said, let luxury brand Gucci leverage its tracking technology to "help people try on their latest sneakers and Snapchat and even buy them directly within the Lens." Spiegel noted that gaming and ecommerce companies in particular have "leaned in" as advertisers on the platform.
Snapchat is becoming increasingly popular among key-audience, Gen Z. Piper Sandler's fall 2020 survey ranked Snapchat as Gen Z's favorite social media platform while Instagram fell from No. 2 to No. 3 and TikTok moved up to No. 2. More than half of the U.S. Gen Z's population watched COVID-related news created by Snap's partners, Spiegel said.
___
Do you have a story that needs to be told? My DMs are open on Twitter @latams. You can also email me, or ask for my Signal.