For many, the novel coronavirus pandemic has closed the physical doors of their virtual church, synagogue or mosque, but not the virtual ones. So, dot.LA asked, how does one keep the faith when the pandemic disrupts the entire world's religious activities?

Tuesday's interfaith virtual roundtable on "Religion's New Faith inTech" opened a window into how different religious leaders are approaching the coronavirus crisis as it begins to intersect with major holidays such as Passover, Ramadan, and Easter. Many are turning to digital communications methodsto maintain their communities.
At Sinai Temple in Los Angeles, Southern California's largest Conservative synagogue, the shul will host a virtual Seder using Zoom on Wednesday night that features two of its rabbis, who happen to be married, and then that Seder can also be replayed for the second night.
Strategy Session: Religion's New Faith in Tech www.youtube.com
Wolpe described a Saturday Shabbat service this past week where their cantor sang from his home in the Valley via Zoom, other rabbis led the service from their homes down the street, and Wolpe gave the sermon from his home.
It's a scenario that has played itself out in community after community, faith after faith, in different ways across the country and world.
(See more dot.LA coverage on religion and technology)
Among Muslims, scholars have said there is no longer a religious obligation to attend services in person, "in fact, it's your obligation to stay home because the social welfare takes precedence over the religious obligation," said Imam Jihad Turk, founding President of Bayan Claremont Islamic Graduate School.
"But it won't count towards a congregational obligation, which is no longer required anyway under the current circumstances. So it's very convoluted and very much in the weeds, but these are the kinds of conversations that are taking place around Muslim communities around the country and around the world."
In Jewish and Muslim communities, religious laws that require in-person congregating have made a move toward technology and livestreaming a little more difficult. Evangelical Christians have found in technology an easy way to get the message of Jesus out further and faster.
Evangelical Christians are more familiar with religious uses of technology, going back to the early days of television. Over the last decade, churches have been steadily moving online and into the digital world. Pastor Adam Mesa is the lead pastor of Abundant Living Family Church in Rancho Cucamonga and a member of the Global Leadership Board for Silicon Valley's first faith-based app, pray.com, which has seen a surge in participation. He said the church has roughly 6,300 people participating via the virtual platform pray.com.
"When you put people alone, they start wondering more and more what's out there, where's God in all this? It's created a hunger in the absence of being able to go out and get lost at the football game, or go to the gym and just get your mind out," Mesa said. "Now people are at home actually having to introspect, and now it's creating curiosity. And so churches, by and large, we're all talking with one another, and everyone's very excited about what this has taken us through in this process."
Faith leaders tend to be involved in the highest and lowest points of peoples' lives, from coming-of-age ceremonies to marriages and funerals.

Wolpe said he's done a few final confessions using virtual technology instead of being there in person and has also participated in virtual funerals.
Imam Jihad Turk previously served as the director of religious affairs at the Islamic Center of Southern California, L.A.'s oldest and largest mosque
He said Islamic scholars have weighed in and said it's OK to waive some of the obligations for washing the body after death due to the danger it may cause community members who volunteer for the ritual.
Turk has also officiated at two weddings and will do a third, virtually, this coming Sunday using Zoom. One of those he did in the Westwood area of Los Angeles in person, with just the bride and groom and Turk himself at a distance. Meanwhile, dozens of people who had planned to fly in from all over the country Zoomed in instead.
Mesa lost his father-in-law two weeks ago as the order to stay home was announced. The family planned a virtual ceremony with only the immediate family members in the church. The funeral was live streamed on YouTube and emailed privately to guests. Roughly 1600 people ended up watching the funeral.
"My mother-in-law remarked, 'I actually liked this,'" Mesa said. "Because, number one, the family was really there for one another, and then she also said, and more people gathered for the funeral online than would have actually come to the building."
The technology can be intimidating for those who didn't grow up with it. Meanwhile, younger people worry they're missing out on finding the one, the religious leaders say.
"For some people it is (even more) isolating" because of their lack of tech savvy, Wolpe said. "They feel cut off from their community, and they even feel cut off from the virtual community that all of us are participating in, and that's very hard."
Mesa's church has created its own version of "Love is Blind" that it's calling "Christian Zoom mates" where they're going to take 10 singles and have them turn their cameras off and respond to some fun Bible trivia. At the end, everyone will turn their cameras on and meet each other for the first time.
__
Do you have a story that needs to be told? My DMs are open on Twitter @latams. You can also email me at tami(at)dot.la, or ask for my Signal.
Speakers
Rabbi David Wolpe was named one of the 500 Most Influential People in Los Angeles in 2016 and again in 2017, Most Influential Rabbi in America by Newsweek and one of the 50 Most Influential Jews in the World by The Jerusalem Post, David Wolpe is the Max Webb Senior Rabbi of Sinai Temple. Rabbi Wolpe previously taught at the Jewish Theological Seminary of America in New York, the American Jewish University in Los Angeles, Hunter College, and UCLA. A columnist for Time.com, he has been published and profiled in The New York Times, Los Angeles Times, Washington Post's On Faith website, The Huffington Post, and the New York Jewish Week. He has been featured on The Today Show, Face the Nation, ABC This Morning, and CBS This Morning. In addition, Rabbi Wolpe has appeared prominently in series on PBS, A&E, History Channel, and Discovery Channel. Rabbi Wolpe is the author of eight books, including the national bestseller Making Loss Matter: Creating Meaning in Difficult Times. His new book is titled David, the Divided Heart. It was a finalist for the National Jewish Book Awards, and has been optioned for a movie by Warner Bros.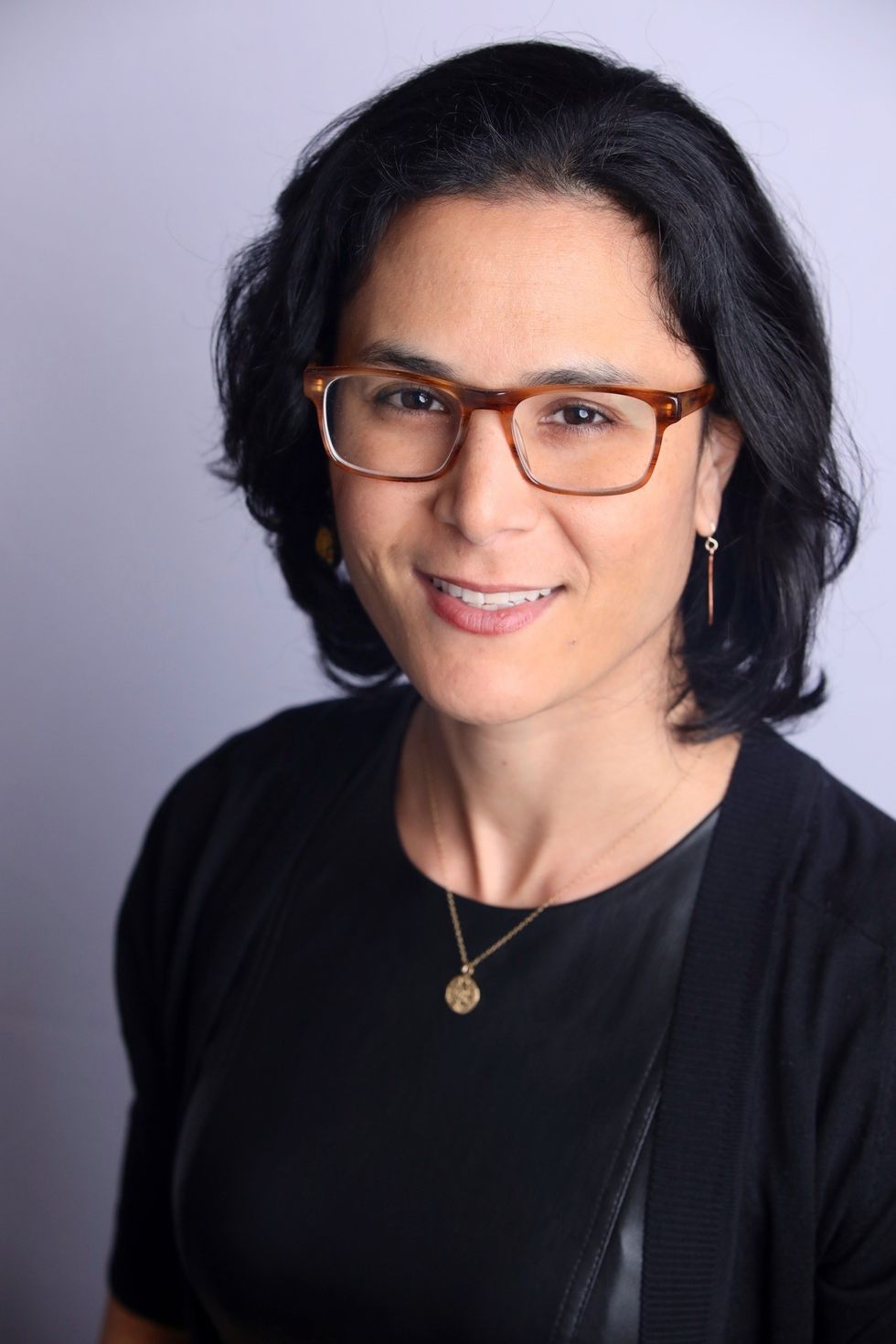 Tami Abdollah is dot.LA's senior technology reporter. She was previously a national security and cybersecurity reporter for The Associated Press in Washington, D.C. She's been a reporter for the AP in Los Angeles, the Los Angeles Times and for L.A.'s NPR affiliate KPCC. Abdollah spent nearly a year in Iraq as a U.S. government contractor. A native Angeleno, she's traveled the world on $5 a day, taught trad climbing safety classes and is an avid mountaineer.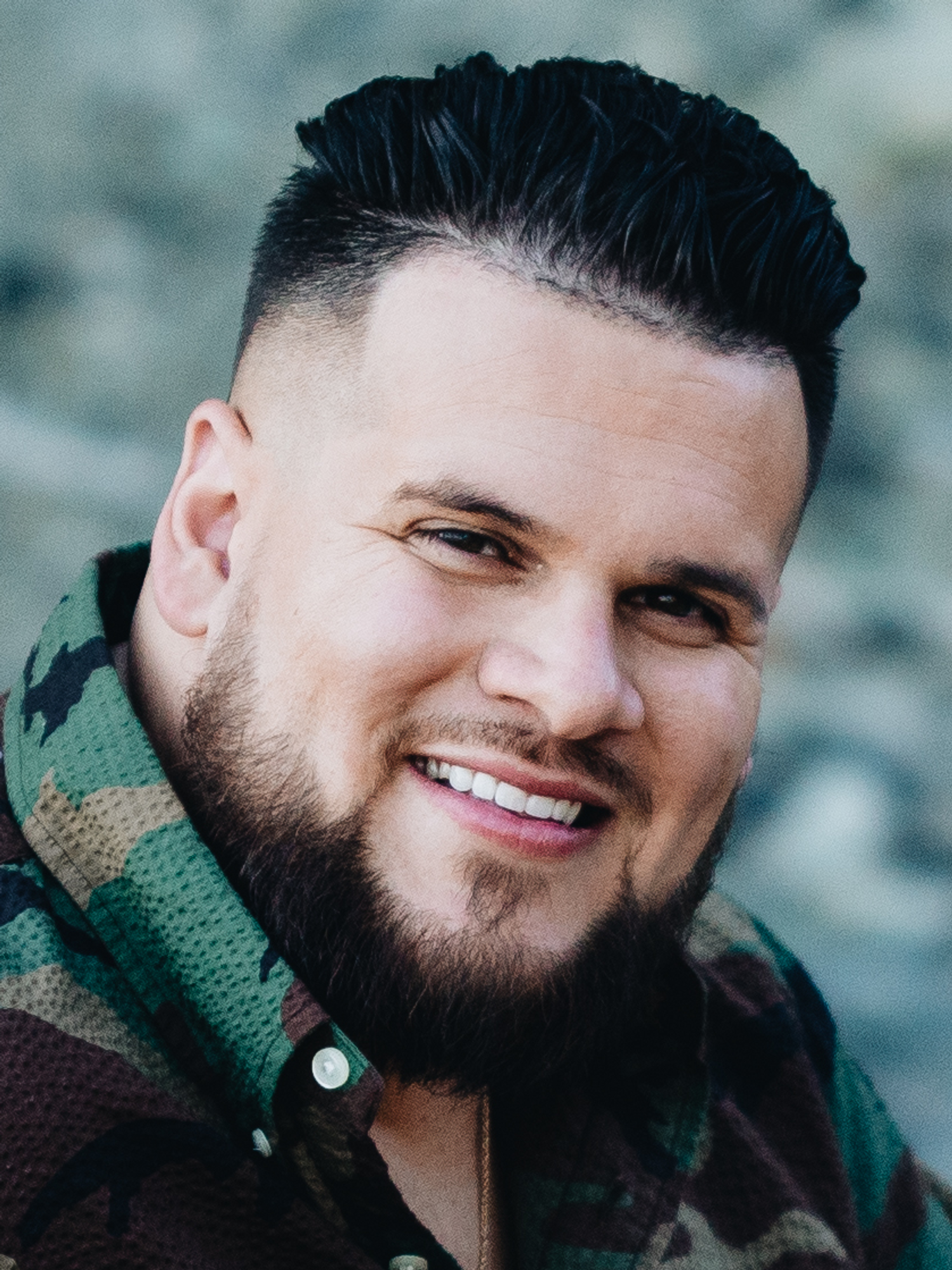 Adam Mesa is Lead Pastor of Abundant Living Family Church, under the leadership of Senior Pastor, Diego Mesa, and speaks to a congregation of 12,000 about how the gospel of Jesus Christ brings purpose to every life. In 2019, Eagles' Wings chose Adam, as one of a 30-person delegation, to visit Israel with the goal of building bridges between Christians and Jews. In March of 2019 the President of Azerbaijan, Ilham Aliyev invited Adam to speak at a religion symposium on behalf of Evangelical Christians. His powerful influence as a Millennial Evangelical has earned him a global platform.
Among many other accomplishments, he is the West Coast Director of Israel Christian Nexus, a member of the Global Leadership Board for Silicon Valley's first faith-based app, Pray.com, millennial strategist for Church United and a keynote speaker. He lives in Southern California and takes most pride in his role as a husband to Ashlee Mesa and father to Matthias Malachi Mesa. He loves spending time with his family, traveling, and going to Disneyland.
Jihad Turk is the founding President of Bayan Claremont Islamic Graduate School, the nation's first Muslim graduate school to offer accredited Master's degrees in the fields of Islamic Studies, Education, Chaplaincy and Leadership. Jihad previously served as the Imam/Director of Religious Affairs at the Islamic Center of Southern California, LA's oldest and largest mosque. He is a sought after national speaker on issues related Islam, Muslims in America, Muslim Reform Movements, Ethical Leadership, and Spiritual and Identity Formation of Youth. Additionally, Jihad has committed himself to building bridges across faith communities to collaboratively address issues of homelessness and poverty.
Jihad has been consulted by the White House and has traveled around the world (Indonesia, Morocco, Qatar, and France) for the US State Department to speak to Muslim communities abroad and represent the American Muslim Community. Jihad is a member of the USINDO, an NGO that aims to strengthen ties between the US and Indonesia. Jihad has been profiled on the front page of the Los Angeles Times, regularly appears on NPR and other news outlets, has appeared numerous times on the History Channel and was featured in a documentary produced by the Annenberg Foundation's www.explore.org about the Abrahamic faiths, entitled "Traveling with Jihad." Jihad has received awards for his religious leadership by Congresswoman Jane Harmon, the Valley Interfaith Council, and the South Coast Interfaith Council, has been acknowledged as a Local Hero in 2008 by the World Festival of Sacred Music and was most recently recognized as one of the 500 Most Influential people in Los Angeles by the LA Business Journal.
From Your Site Articles
Related Articles Around the Web