California is the world's largest legal pot market, generating nearly $3.1 billion in spending in the Golden State alone. But cannabis-related businesses in the U.S. live in a legal-limbo, operating in this strange gray area between federal laws that make marijuana illegal and states that have decriminalized its use and sale entirely. This has led to sometimes difficult choices, workarounds and issues with which the cannabis and cannabis-linked companies are forced to contend.
dot.LA dove into this tenuous landscape during a virtual panel discussion on Tuesday with experts in cannabis compliance and legal issues, asking them: Is the green rush over? The consensus seemed to be that no, it isn't, but this first wave of "reckless money," likely is.
Tuesday's conversation on the current state and future of California's marijuana marketplace capped off the conclusion of dot.LA's five-part investigative series examining the rapid rise and rapid fall of L.A.-based Genius Fund, a one-time $164 million cannabis company. Today that money is gone and their Russian oligarch investor is dead.
"There was some irrational exuberance at the beginning of this, of where the money might be, and everybody kind of had their own product or their own brand and own hype," said Andrew Freedman, senior vice president at Forbes Tate Partners, who served as Colorado's first director of cannabis coordination. People were "getting money from places that either maybe weren't the most legitimate or were just people who were just way too excited, before knowing if there was a business plan there."
Part of the problem is the illicit market is "an absolute monster" at three times the size of the licensed market in California, said Brad Rowe, a public policy lecturer at University of California, Los Angeles and expert on cannabis legalization issues who works with municipalities across California on compliance issues.
"The first wave was a lot of excited money, but not necessarily well informed money," said Tanya Hoke, a managing director of Galen Diligence, who advises investors in the cannabis industry on issues related to fraud and compliance. "There wasn't sufficient sort of appreciation for the complexity of operating successfully in this space."
"If we want to prioritize overcoming the illicit market and reinvesting in communities, that doesn't happen automatically just when we legalize," Hoke said. "I think the difficult work of grappling with that can happen now that there's a little more space and the first wave has sort of pulled out."
Freedman said there are many big opportunities for what could ultimately be a $60 to $900 billion U.S. industry and potentially a $300 billion global industry, noting that "that money's still there."
"There were a lot of people that wanted to make money very quickly. Some of them did, but a lot of them lost money for a lot of people," Freedman said. "So it's time for a deep breath and to take this knowing that this is gonna be a very difficult place to make that kind of money."
Rowe said he is bullish long term, "this will be a footnote in history, a tumultuous one for sure."
Part of it requires firms and companies to pay attention to more than just grabbing market share and throwing money at stuff, Rowe said. The cannabis market is unique in its own way. Investors and founders need to be aware of that and be ready to not rely on federal support. The COVID-19 pandemic has crystallized that, as none of that federal aid available to businesses can go to cannabis businesses, Hoke said.
There are other issues too like not being able to access a bank account, working in all cash, "onerous federal income tax liabilities," and not being able to seek bankruptcy in federal court. Those limitations, more than arrests, indictments or raids, become "day-to-day pain points of running a business," said Hilary Bricken, a partner with Harris Bricken, who has heavily focused on the cannabis industry.
She added: "I think investors and entrepreneurs forget these are democratic experiences that are federally illegal. As far as the feds are concerned, they don't care if we all crash and burn and these things fail entirely. And that is a really tough tension to deal with as an institutional investor or an entrepreneur, when you're very used to being able to get a bank account, having equitable taxation and just the normal business opportunities that come with a normal emerging market. But this is not that."
For more from the virtual panel, including a discussion on the money that the industry has attracted and social equity issues, tune into the video.
__
Do you have a story that needs to be told? My DMs are open on Twitter @latams. You can also email me at tami(at)dot.la, or ask for my contact on Signal, for more secure and private communications.
dot.LA Strategy Session: Is the Green Rush Over?www.youtube.com
About the Speakers: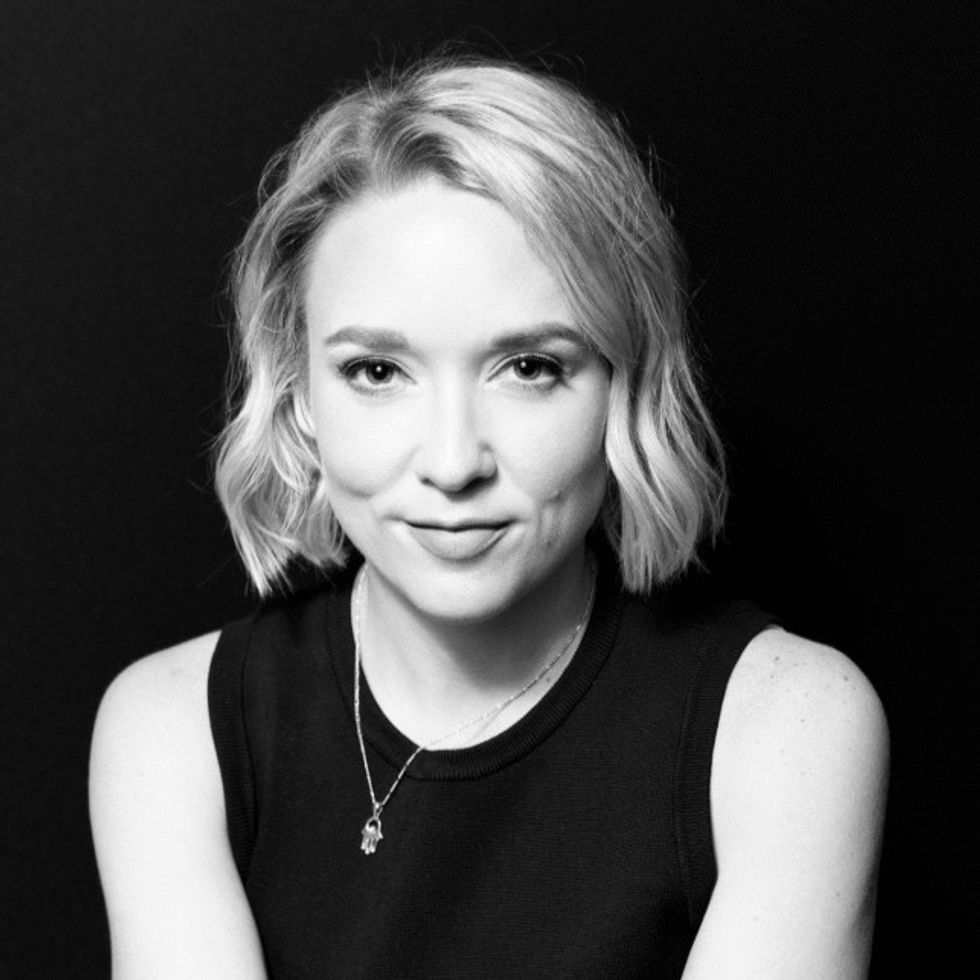 Hilary Bricken, Partner of Harris Bricken
Hilary Bricken, Partner of Harris Bricken 
Since joining Harris Bricken in 2010, Hilary has earned a reputation as an exceptional and fearless business law attorney. Hilary's clients—start-ups, entrepreneurs, and companies in all stages of development—value her bold approach to business strategy. Hilary also appears before city councils and community forums, where she advocates tirelessly for her clients.
In 2017, the American Bar Association (ABA) named Hilary one of the top 40 young lawyers nationwide and before that The Puget Sound Business Journal named her as one of only seven deal makers of the year. She was by far the youngest and the only private practice attorney to garner this honor. Hilary was also named one of "40 Under 40" leading businesspeople by the PS Business Journal. In every year since 2014, Hilary has been chosen as a "Rising Star" lawyer by Super Lawyer's magazine.
Major media outlets like the New York Times, VICE, the Los Angeles Times, Chicago Tribune, Business Insider, CNN, Rolling Stone, Forbes, MSNBC, and Bloomberg all have turned to Hilary for her on-the-ground perspective on cannabis laws. Hilary's Tedx talk on "big cannabis" (see below) has garnered more than 50,000 views and she also authors a weekly column for Above the Law on marijuana policy and regulation.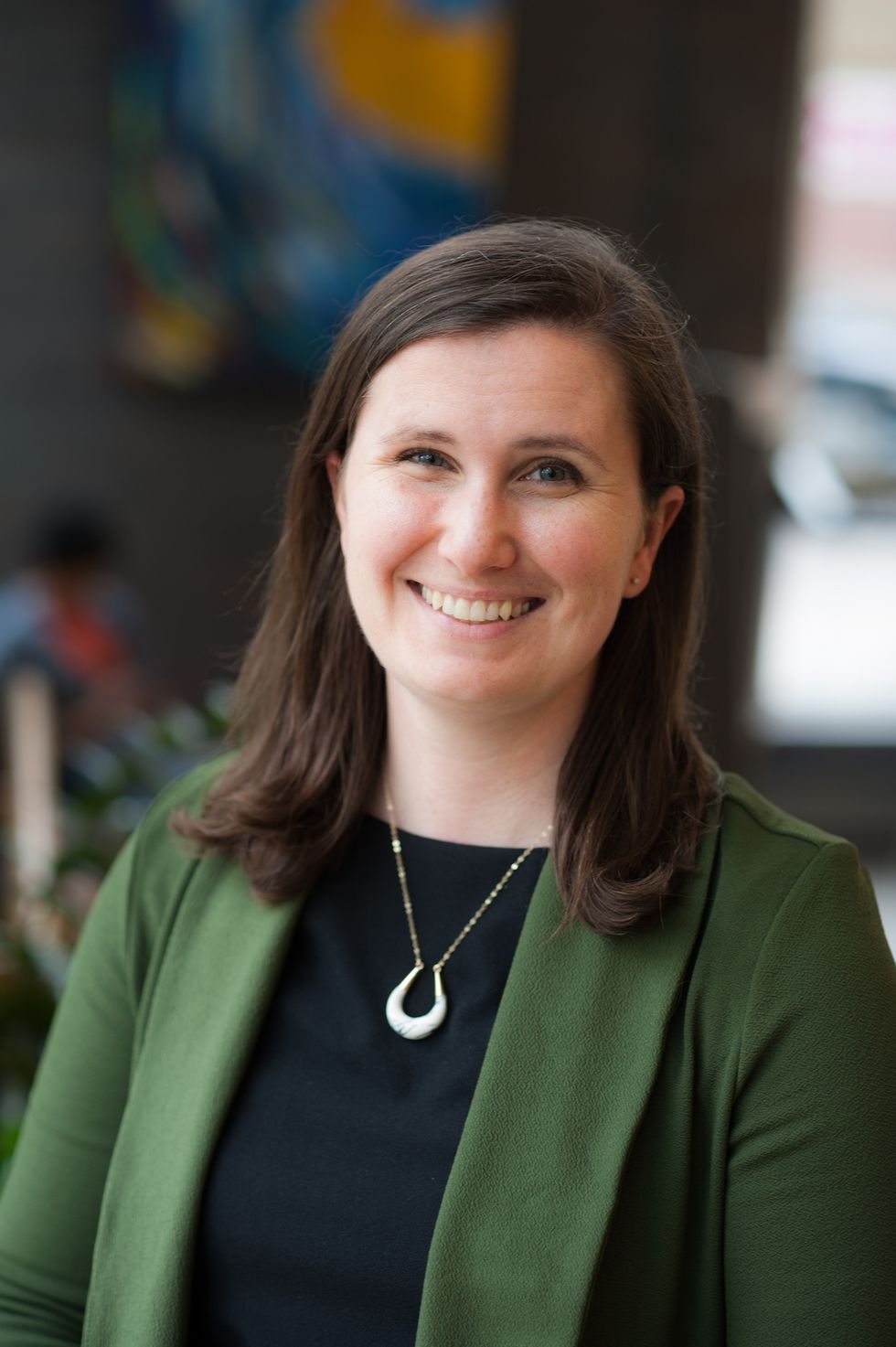 Tanya Hoke, Managing Director of Galen Diligence
Tanya Hoke, Managing Director of Galen Diligence 
Tanya has more than a dozen years of experience managing investigative due diligence for clients in industries ranging from pharmaceuticals and manufacturing to financial services and consulting. She has been advising investors in the cannabis industry since 2015, and focuses on issues relating to fraud, money-laundering, compliance, and corporate governance. Tanya is a Certified Fraud Examiner, a Certified Anti-Money Laundering Specialist, and a licensed private investigator. She has served on the National Cannabis Industry Association's Banking & Financial Services Committee and the State Regulations Committee. Tanya received a Bachelor of Arts degree from Swarthmore College and a Master of International Business degree from the Fletcher School at Tufts University, where she serves on the MIB Alumni Advisory Board.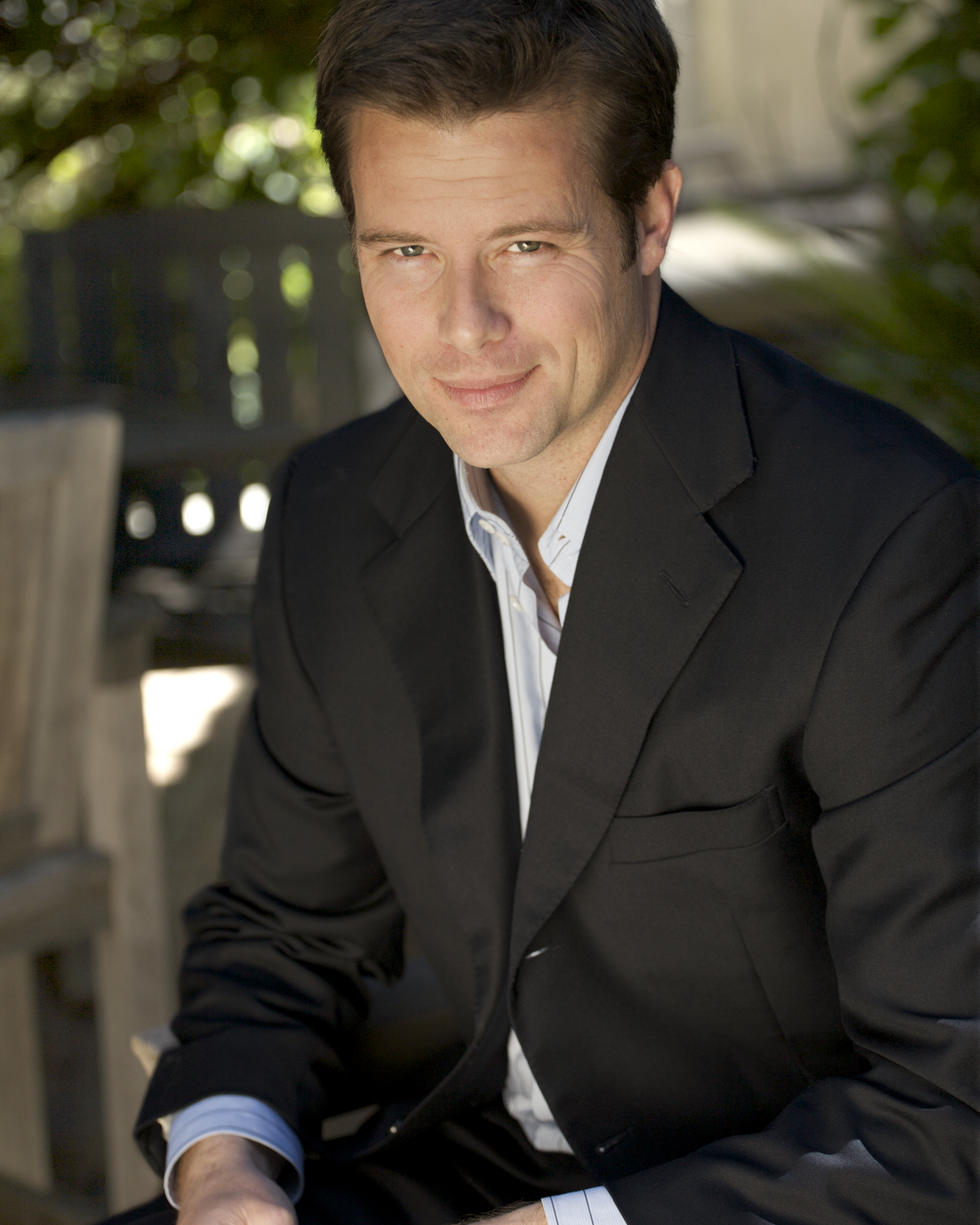 Brad Rowe, Director of Compliance, Operations and Regulations Analyst of Rowe Policy Media
Brad Rowe, Director of Compliance, Operations and Regulations Analyst of Rowe Policy Media
Brad has designed, implemented and delivered a dozen public policy research projects over the last six years through his time running BOTEC Analysis, at UCLA and with Avenu/MuniServices Cannabis Compliance and Support Services and Rowe Policy + Media. Brad is Lecturer of Public Policy at UCLA Luskin School of Public Affairs and recently started teaching Cannabis Policy and Society, the first of its kind in the country.
He serves as Advisor to the UCLA Cannabis Research Initiative, coordinating the Criminal and JuvenileJustice Research team and the California Cannabis Data Collection Project. He sat on the CommunityAdvisory Committee for the Los Angeles County Department of Health's impact assessment on cannabis.
In 2020 Brad has taken on the cannabis "dosing problem". To help naive and legacy consumers dose new cannabis products predictably and reliably. The HowHi App Data Project provides evidence based insights into the Quality, Duration and Amplitude of the cannabis experience. The variables are crowd-sourced via experiential self-reports on iOS and Android interfaces.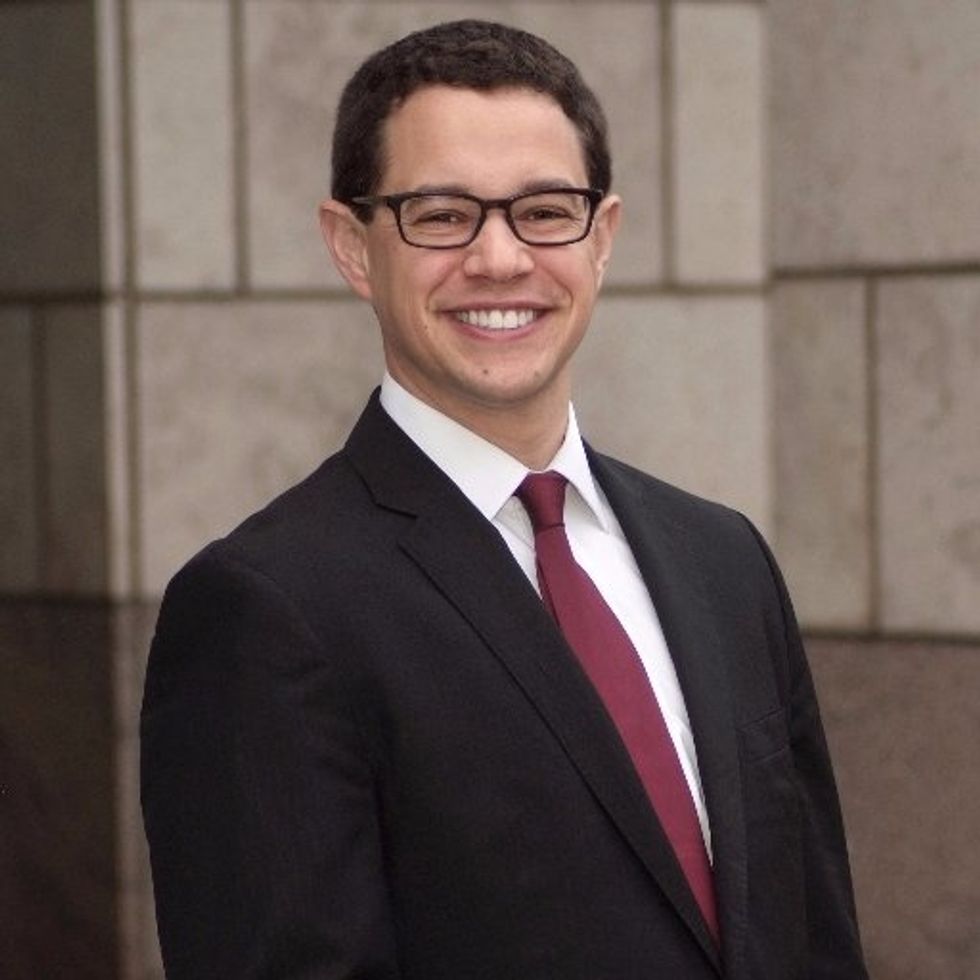 Andrew Freedman, Senior Vice President at Forbes Tate Partners
Andrew Freedman, Senior Vice President at Forbes Tate Partners
Andrew brings vast experience from his three years as the State of Colorado's first Director of Cannabis Coordination. During this time, he developed distinctive experience effectively implementing voter-mandated legalized adult-use and medical cannabis while protecting public health, maintaining public safety, and keeping cannabis out of the hands of children.

Andrew's role in developing a successful operating model for cannabis regulation and stakeholder collaboration was identified as one of the reasons for the State of Colorado's success in implementing adult-use cannabis legalization by the Brookings Institution. Governor Hickenlooper has gone so far as to praise Andrew's work while on national television, stating, "Andrew Freedman, who came in and helped us once it was passed . . . [has] done a remarkable job of creating a regulatory framework."

Andrew has received national recognition for his leadership. Men's Health Magazine named him one of the 30 most influential health influencers of the last 30 years. He was recognized as one of Fast Company's "100 Most Creative People in Business" in 2016. He has been featured on 60 Minutes, NBC Nightly News, The Today Show, The New York Times, The Washington Post, The Wall Street Journal, The Boston Globe, Governing Magazine, and dozens of local stories throughout the nation and internationally.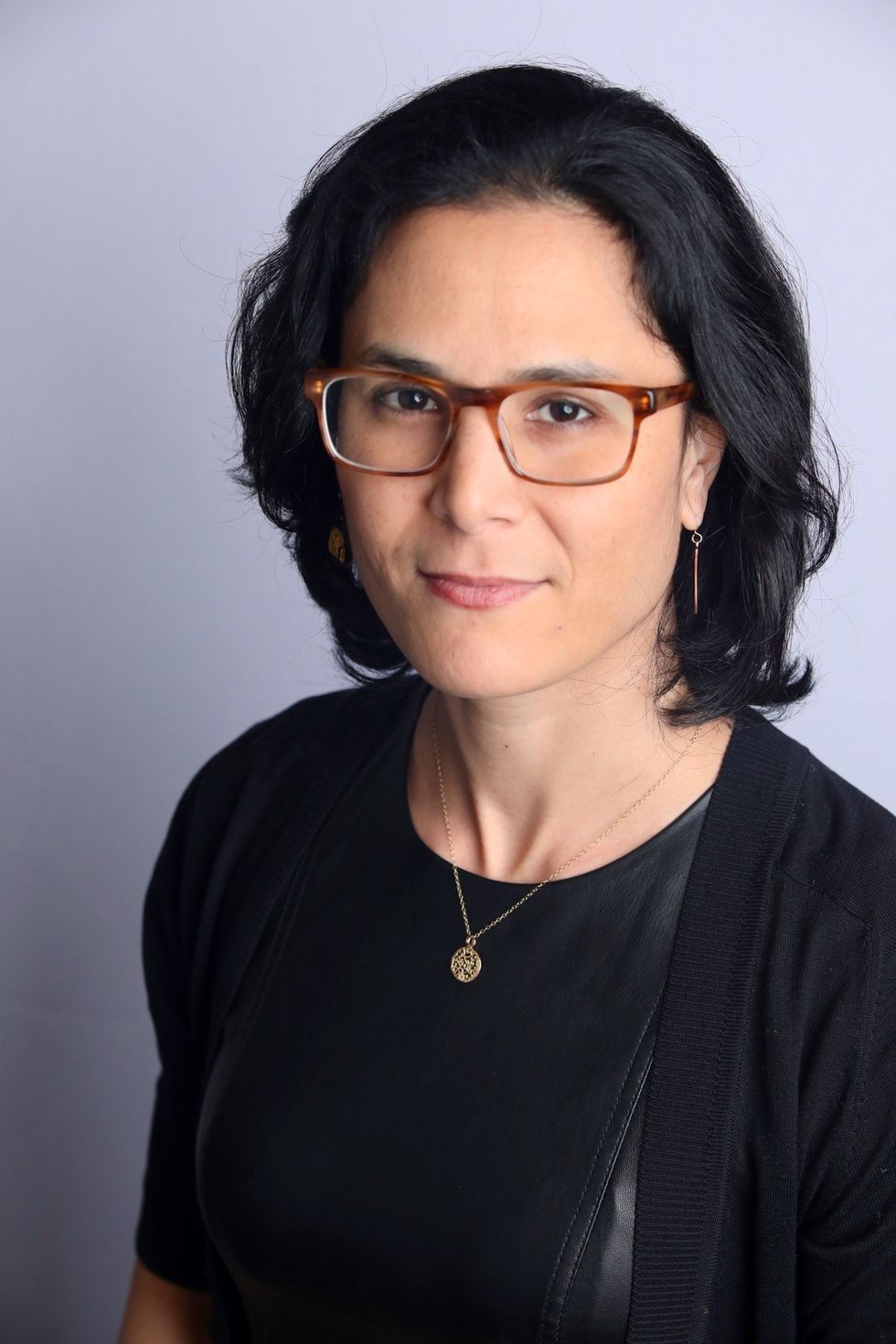 Tami Abdollah, Senior Reporter at dot.LA
Tami Abdollah, Senior Reporter at dot.LA 
Tami Abdollah is dot.LA's senior technology reporter. She was previously a national security and cybersecurity reporter for The Associated Press in Washington, D.C. She's been a reporter for the AP in Los Angeles, the Los Angeles Times and for L.A.'s NPR affiliate KPCC. Abdollah spent nearly a year in Iraq as a U.S. government contractor. A native Angeleno, she's traveled the world on $5 a day, taught trad climbing safety classes and is an avid mountaineer.