green rush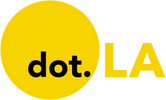 Get in the KNOW
on LA Startups & Tech
X
green rush
California is the world's largest legal pot market, generating nearly $3.1 billion in spending in the Golden State alone. But cannabis-related businesses in the U.S. live in a legal-limbo, operating in this strange gray area between federal laws that make marijuana illegal and states that have decriminalized its use and sale entirely. This has led to sometimes difficult choices, workarounds and issues with which the cannabis and cannabis-linked companies are forced to contend.
dot.LA dove into this tenuous landscape during a virtual panel discussion on Tuesday with experts in cannabis compliance and legal issues, asking them: Is the green rush over? The consensus seemed to be that no, it isn't, but this first wave of "reckless money," likely is.
Tuesday's conversation on the current state and future of California's marijuana marketplace capped off the conclusion of dot.LA's five-part investigative series examining the rapid rise and rapid fall of L.A.-based Genius Fund, a one-time $164 million cannabis company. Today that money is gone and their Russian oligarch investor is dead.
"There was some irrational exuberance at the beginning of this, of where the money might be, and everybody kind of had their own product or their own brand and own hype," said Andrew Freedman, senior vice president at Forbes Tate Partners, who served as Colorado's first director of cannabis coordination. People were "getting money from places that either maybe weren't the most legitimate or were just people who were just way too excited, before knowing if there was a business plan there."
Part of the problem is the illicit market is "an absolute monster" at three times the size of the licensed market in California, said Brad Rowe, a public policy lecturer at University of California, Los Angeles and expert on cannabis legalization issues who works with municipalities across California on compliance issues.
"The first wave was a lot of excited money, but not necessarily well informed money," said Tanya Hoke, a managing director of Galen Diligence, who advises investors in the cannabis industry on issues related to fraud and compliance. "There wasn't sufficient sort of appreciation for the complexity of operating successfully in this space."
"If we want to prioritize overcoming the illicit market and reinvesting in communities, that doesn't happen automatically just when we legalize," Hoke said. "I think the difficult work of grappling with that can happen now that there's a little more space and the first wave has sort of pulled out."
Freedman said there are many big opportunities for what could ultimately be a $60 to $900 billion U.S. industry and potentially a $300 billion global industry, noting that "that money's still there."
"There were a lot of people that wanted to make money very quickly. Some of them did, but a lot of them lost money for a lot of people," Freedman said. "So it's time for a deep breath and to take this knowing that this is gonna be a very difficult place to make that kind of money."
Rowe said he is bullish long term, "this will be a footnote in history, a tumultuous one for sure."
Part of it requires firms and companies to pay attention to more than just grabbing market share and throwing money at stuff, Rowe said. The cannabis market is unique in its own way. Investors and founders need to be aware of that and be ready to not rely on federal support. The COVID-19 pandemic has crystallized that, as none of that federal aid available to businesses can go to cannabis businesses, Hoke said.
There are other issues too like not being able to access a bank account, working in all cash, "onerous federal income tax liabilities," and not being able to seek bankruptcy in federal court. Those limitations, more than arrests, indictments or raids, become "day-to-day pain points of running a business," said Hilary Bricken, a partner with Harris Bricken, who has heavily focused on the cannabis industry.
She added: "I think investors and entrepreneurs forget these are democratic experiences that are federally illegal. As far as the feds are concerned, they don't care if we all crash and burn and these things fail entirely. And that is a really tough tension to deal with as an institutional investor or an entrepreneur, when you're very used to being able to get a bank account, having equitable taxation and just the normal business opportunities that come with a normal emerging market. But this is not that."
For more from the virtual panel, including a discussion on the money that the industry has attracted and social equity issues, tune into the video.
__
Do you have a story that needs to be told? My DMs are open on Twitter @latams. You can also email me at tami(at)dot.la, or ask for my contact on Signal, for more secure and private communications.
dot.LA Strategy Session: Is the Green Rush Over? www.youtube.com
About the Speakers: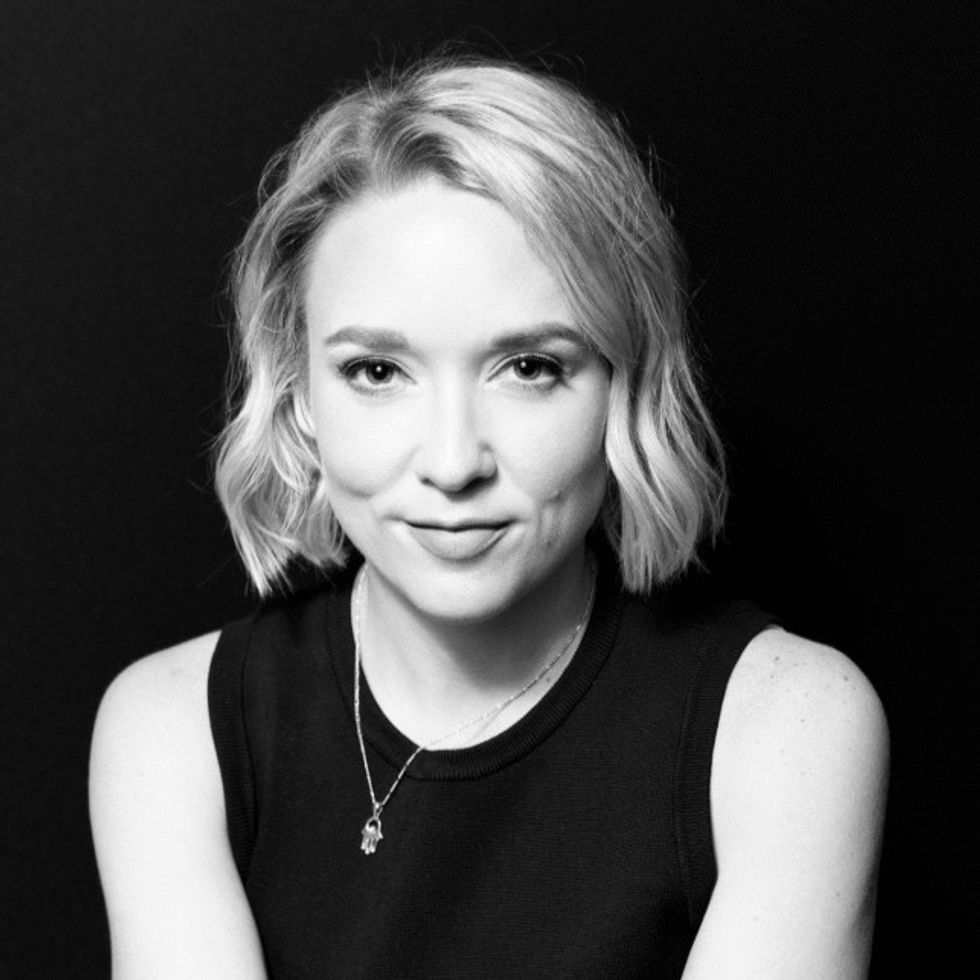 Hilary Bricken, Partner of Harris Bricken
Hilary Bricken, Partner of Harris Bricken 
Since joining Harris Bricken in 2010, Hilary has earned a reputation as an exceptional and fearless business law attorney. Hilary's clients—start-ups, entrepreneurs, and companies in all stages of development—value her bold approach to business strategy. Hilary also appears before city councils and community forums, where she advocates tirelessly for her clients.
In 2017, the American Bar Association (ABA) named Hilary one of the top 40 young lawyers nationwide and before that The Puget Sound Business Journal named her as one of only seven deal makers of the year. She was by far the youngest and the only private practice attorney to garner this honor. Hilary was also named one of "40 Under 40" leading businesspeople by the PS Business Journal. In every year since 2014, Hilary has been chosen as a "Rising Star" lawyer by Super Lawyer's magazine.
Major media outlets like the New York Times, VICE, the Los Angeles Times, Chicago Tribune, Business Insider, CNN, Rolling Stone, Forbes, MSNBC, and Bloomberg all have turned to Hilary for her on-the-ground perspective on cannabis laws. Hilary's Tedx talk on "big cannabis" (see below) has garnered more than 50,000 views and she also authors a weekly column for Above the Law on marijuana policy and regulation.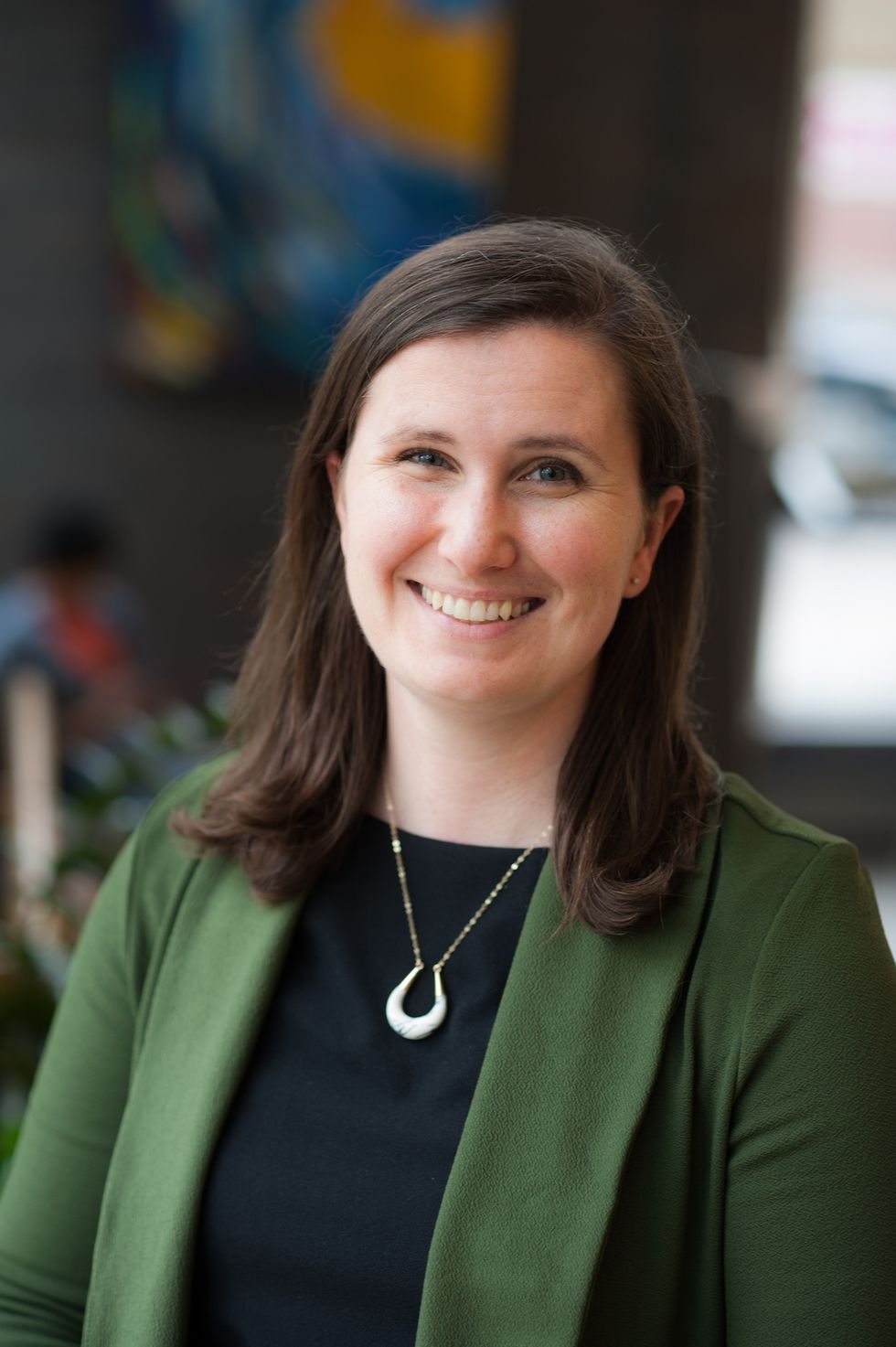 Tanya Hoke, Managing Director of Galen Diligence
Tanya Hoke, Managing Director of Galen Diligence 
Tanya has more than a dozen years of experience managing investigative due diligence for clients in industries ranging from pharmaceuticals and manufacturing to financial services and consulting. She has been advising investors in the cannabis industry since 2015, and focuses on issues relating to fraud, money-laundering, compliance, and corporate governance. Tanya is a Certified Fraud Examiner, a Certified Anti-Money Laundering Specialist, and a licensed private investigator. She has served on the National Cannabis Industry Association's Banking & Financial Services Committee and the State Regulations Committee. Tanya received a Bachelor of Arts degree from Swarthmore College and a Master of International Business degree from the Fletcher School at Tufts University, where she serves on the MIB Alumni Advisory Board.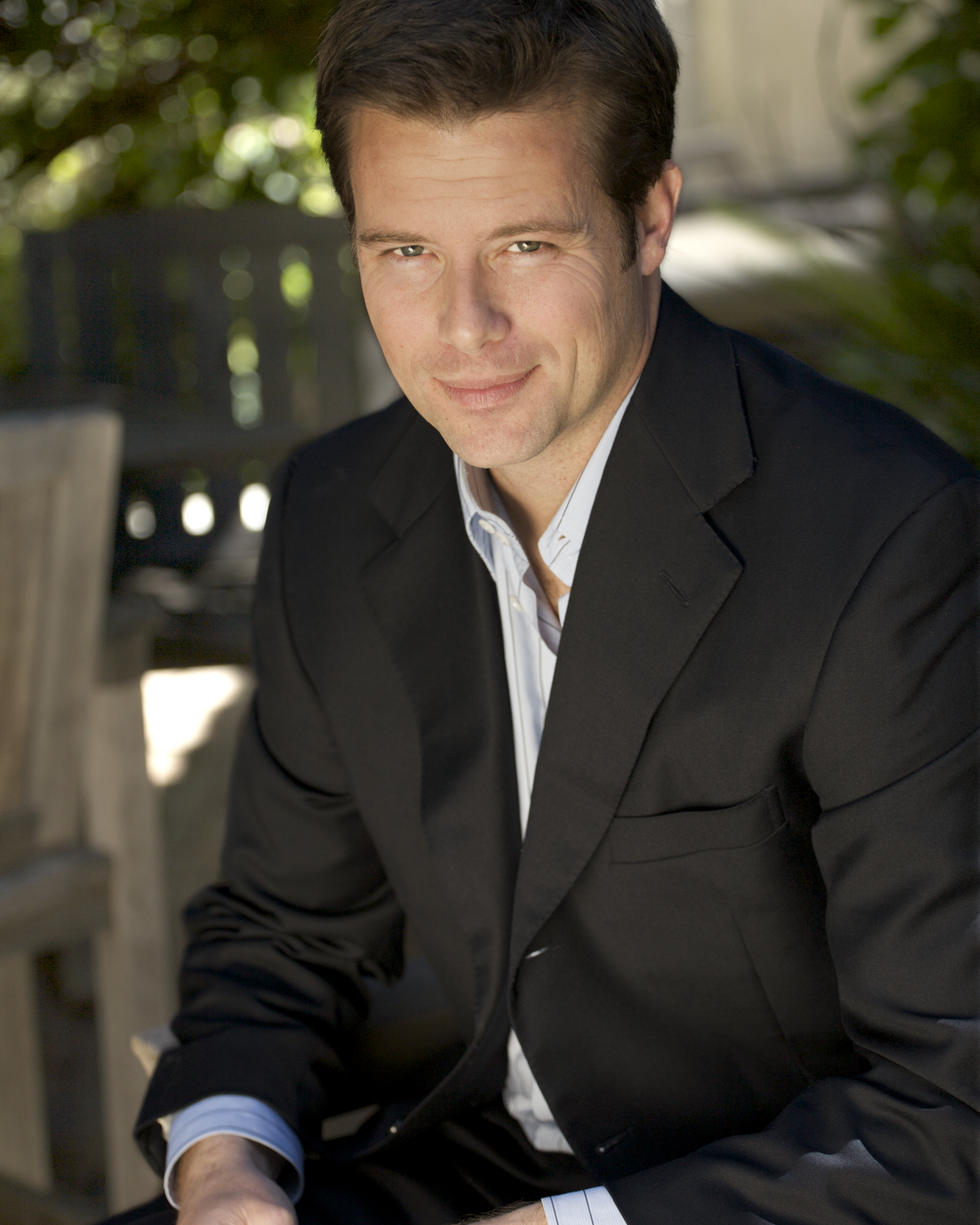 Brad Rowe, Director of Compliance, Operations and Regulations Analyst of Rowe Policy Media
Brad Rowe, Director of Compliance, Operations and Regulations Analyst of Rowe Policy Media
Brad has designed, implemented and delivered a dozen public policy research projects over the last six years through his time running BOTEC Analysis, at UCLA and with Avenu/MuniServices Cannabis Compliance and Support Services and Rowe Policy + Media. Brad is Lecturer of Public Policy at UCLA Luskin School of Public Affairs and recently started teaching Cannabis Policy and Society, the first of its kind in the country.
He serves as Advisor to the UCLA Cannabis Research Initiative, coordinating the Criminal and JuvenileJustice Research team and the California Cannabis Data Collection Project. He sat on the CommunityAdvisory Committee for the Los Angeles County Department of Health's impact assessment on cannabis.
In 2020 Brad has taken on the cannabis "dosing problem". To help naive and legacy consumers dose new cannabis products predictably and reliably. The HowHi App Data Project provides evidence based insights into the Quality, Duration and Amplitude of the cannabis experience. The variables are crowd-sourced via experiential self-reports on iOS and Android interfaces.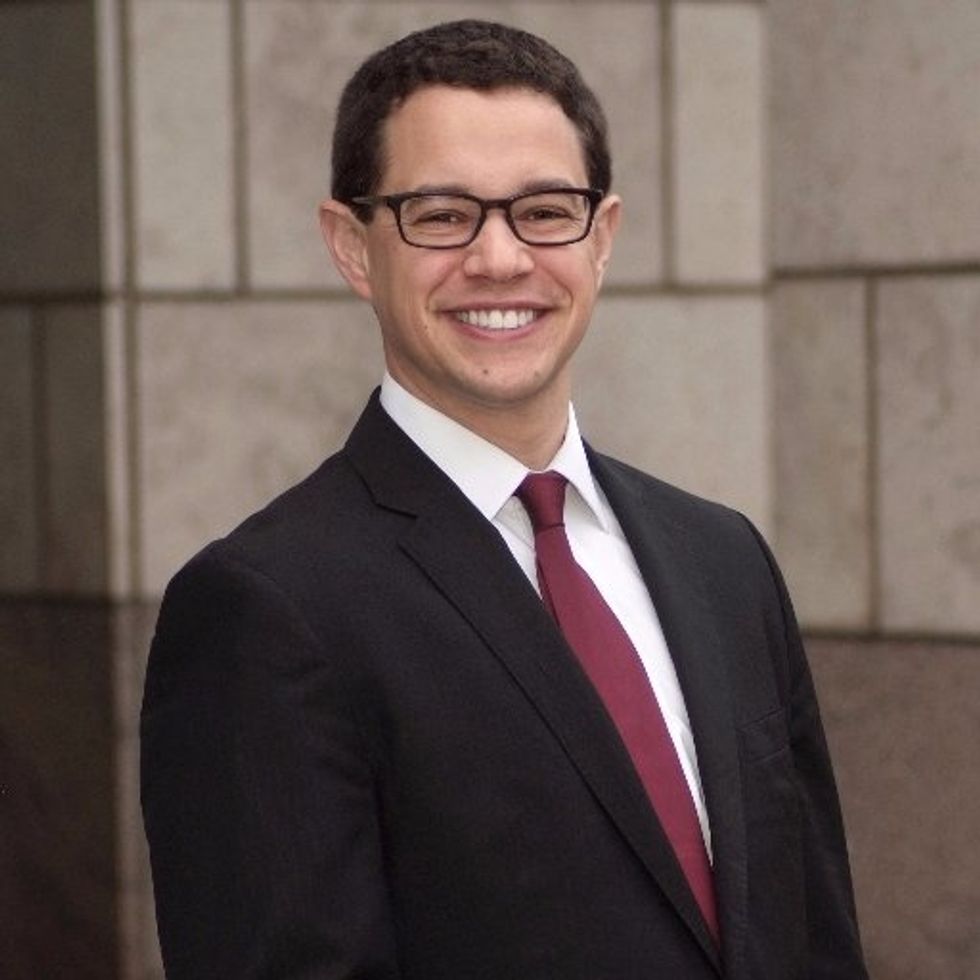 Andrew Freedman, Senior Vice President at Forbes Tate Partners
Andrew Freedman, Senior Vice President at Forbes Tate Partners
Andrew brings vast experience from his three years as the State of Colorado's first Director of Cannabis Coordination. During this time, he developed distinctive experience effectively implementing voter-mandated legalized adult-use and medical cannabis while protecting public health, maintaining public safety, and keeping cannabis out of the hands of children.

Andrew's role in developing a successful operating model for cannabis regulation and stakeholder collaboration was identified as one of the reasons for the State of Colorado's success in implementing adult-use cannabis legalization by the Brookings Institution. Governor Hickenlooper has gone so far as to praise Andrew's work while on national television, stating, "Andrew Freedman, who came in and helped us once it was passed . . . [has] done a remarkable job of creating a regulatory framework."

Andrew has received national recognition for his leadership. Men's Health Magazine named him one of the 30 most influential health influencers of the last 30 years. He was recognized as one of Fast Company's "100 Most Creative People in Business" in 2016. He has been featured on 60 Minutes, NBC Nightly News, The Today Show, The New York Times, The Washington Post, The Wall Street Journal, The Boston Globe, Governing Magazine, and dozens of local stories throughout the nation and internationally.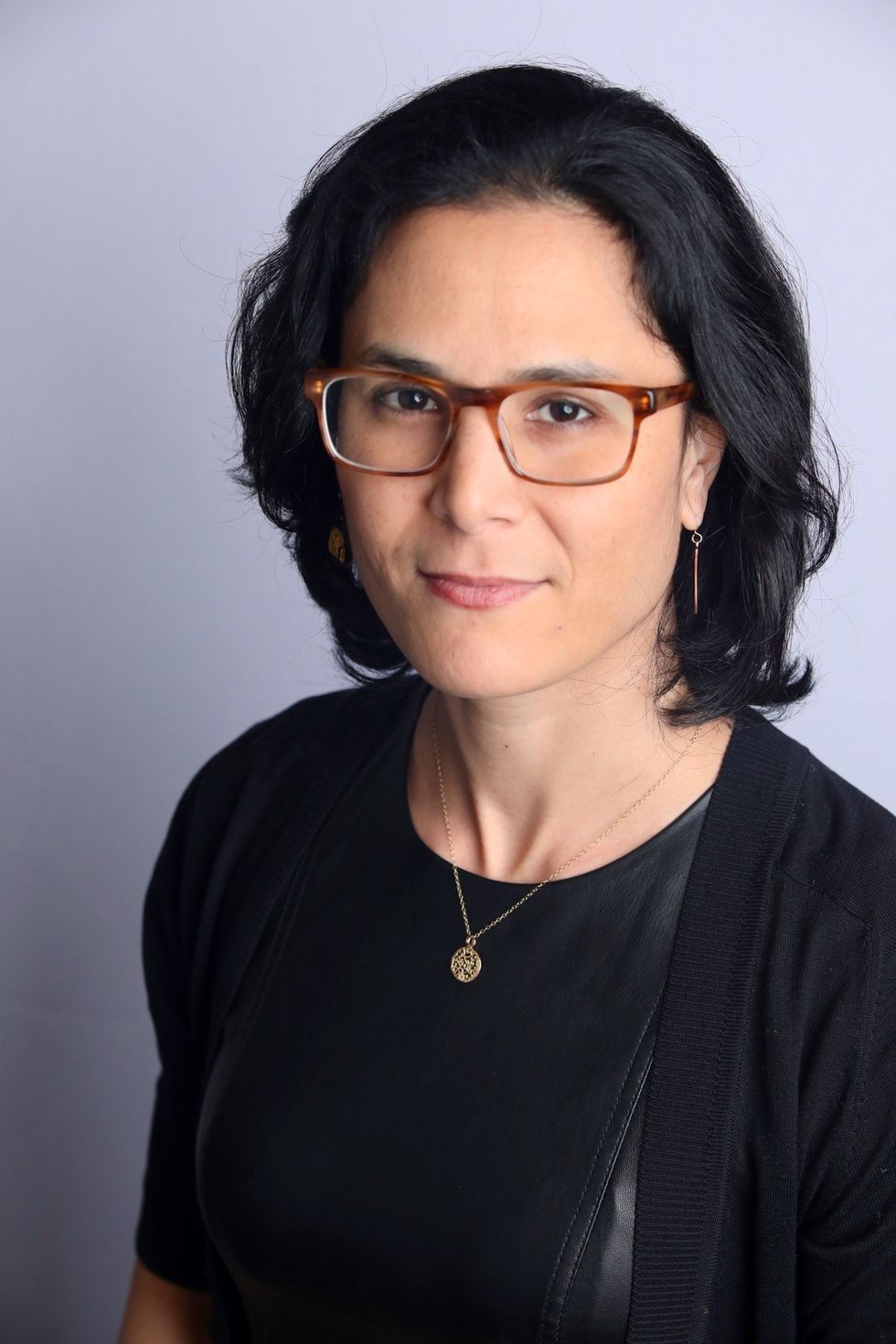 Tami Abdollah, Senior Reporter at dot.LA
Tami Abdollah, Senior Reporter at dot.LA 
Tami Abdollah is dot.LA's senior technology reporter. She was previously a national security and cybersecurity reporter for The Associated Press in Washington, D.C. She's been a reporter for the AP in Los Angeles, the Los Angeles Times and for L.A.'s NPR affiliate KPCC. Abdollah spent nearly a year in Iraq as a U.S. government contractor. A native Angeleno, she's traveled the world on $5 a day, taught trad climbing safety classes and is an avid mountaineer.
From Your Site Articles
Related Articles Around the Web
Illustration by Candice Navi
Hours before Dmitry Bosov, or "Dima," died alone in a Moscow suburb on May 6, allegedly of suicide or an accident, he chatted with family members over video. Even as his former cannabis company was sold to a new owner and he was overtaken by concerns about the novel coronavirus pandemic in Russia, he still seemed happy to family members, who wrote about his demeanor the night of his death in an online tribute.
The Russian coal magnate had gambled on Genius Fund, an ambitious Culver City-based cannabis startup that had plans to dominate the industry. But after investing roughly $164 million, he appeared to have walked away, at least temporarily, from the dream of a viable U.S. cannabis company.
When his former Genius Fund associates learned of Bosov's death shortly afterward, they were all "shocked," according to former employees interviewed by dot.LA.
Bosov's son called Genius Fund executive Ari Stiegler the next day crying. "It was super sad," Stiegler said.
A string of bad investments, power struggles and lavish spending had nearly brought Genius Fund to its knees. A lawsuit filed against Bosov and his company alleges funds were "commingled," that there was a lack of "any coherent business plan" and that the investor "concealed and misrepresented" his ownership, raising questions about what his investment intentions were.
Bosov, 52, was a father of five who reportedly ice skated with Putin. He was 86th on Forbes' richest Russian billionaires, with an estimated net worth of $1.1 billion in 2020.
Because he died alone, of an apparent gunshot wound to the head, the oligarch's passing resulted in a great amount of speculation in Russian and other media reports that he was murdered. Russian authorities have been investigating his death as a suicide or accident.
One early report was in Kremlin-controlled news outlet Sputnik. It provided few details other than that the billionaire was "found with a gunshot wound to the head" with a gun next to his body.
But Genius Fund executive Ari Stiegler told people he believed it was murder, according to a business associate with whom Stiegler spoke.
Stiegler told him "Putin took one of Dmitry's coal mines" and "that's what happens when a $1 billion oligarch gets in a fight with a $5 billion oligarch."
A representative of the Bosov family told dot.LA they want Russian authorities to investigate whether foul play was involved in Bosov's death.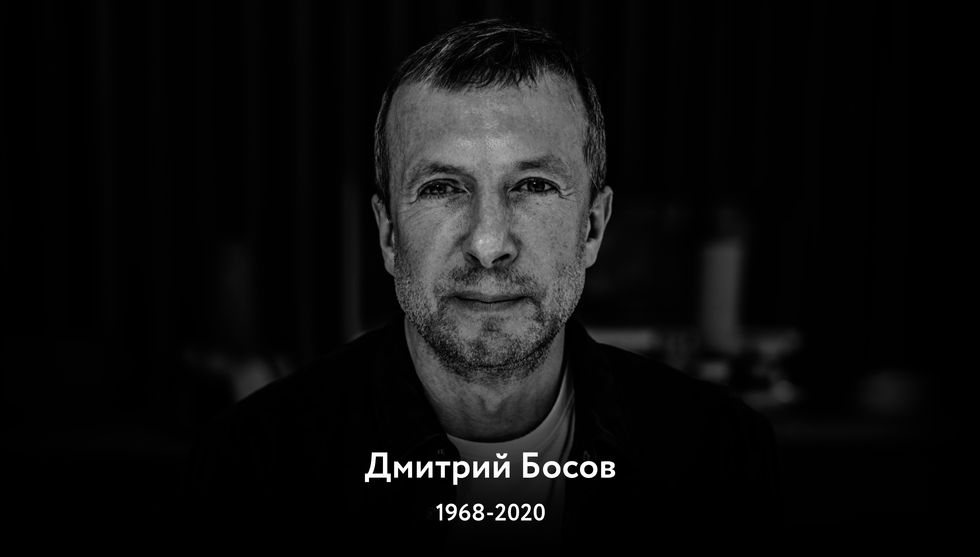 A screenshot of an online memorial to Dmitry"Dima" Bosov.
Turmoil in Russia
Bosov's last months alive were turbulent. Genius Fund was trying to restructure itself under Bosov's advisor, Gary "Igor" Shinder, and evaluate its financial losses. Bosov was also dealing with drama in Russia.
Bosov was known in Russia as a coal industrialist who more recently sought to build the largest railway infrastructure project for Russian Federation President Vladimir Putin. The eccentric billionaire was a majority owner in multiple Russia-based companies that are involved in the production of coal-linked projects.
He was the chairman of the board of directors and the owner of 86% of Moscow-based Alltech Group, a 27-year-old private investment company that manages oil and gas, coal and anthracite, as well as residential and commercial real estate, according to Genius Fund documents and Alltech's website. The investment group controls Sibanthracite Group, a coal exporter that calls itself Russia's largest producer of metallurgical coal — a crucial component for making steel, Sibanthracite's website states.
Bosov was also co-owner of other coal companies including VostokCoal MC, which manages coal extraction projects, with his longtime business partner Alexander Isaev, according to a Russian media interview on Sibanthracite's website.
Russian media reported that the state's environmental agency fined it roughly $8.4 million for illegal mining. The fine was related to a 2018 case against Bosov and Isaev's VostokCoal subsidiary, which was involved in a project to mine vast coal reserves in the Arctic's Taymyr Peninsula, Russia's largest nature reserve and a haven for wildlife like the muskox.
The Russian Federal Security Service, or FSB, also opened a criminal case against the management of Bosov's company for the illegal mining and sale of that coal, Russian media reported in April 2019. That was the same month Bosov and his wife's visas were rescinded by the U.S., said Genius Fund ex-CEO Francis Racioppi in a whistleblower retaliation lawsuit filed this past April.
A few months into 2020, Russian media reported that the Russian state's nuclear power company created by Putin sought to buy VostokCoal MC.
In early April, weeks before his death, Russian media and Forbes Russia reported that Bosov accused his longtime business partner Isaev of "egregious abuse and theft," and had him removed from his position atop coal company VostokCoal MC and also from the board at Sibanthracite. Isaev has denied the accusation.
It was later reported that less than 24 hours before Bosov's death, a former business partner was arrested in Russia on suspicion of ordering contract killings in the 1990s. Russian media outlets speculated that Bosov was about to be called as a witness.
During this period, the price of coal dropped precipitously in the face of the ongoing COVID-19 pandemic, putting the companies "in a desperate crisis," Anders Åslund, a senior fellow and Russia expert at the Atlantic Council think tank, told dot.LA.
A person familiar with Bosov's state of mind in the months prior to his death told dot.LA that he had talked about increasing turmoil, including theft, at a company.
As the pandemic spread, Bosov reportedly armed himself, believing rampant crime would break out, and yelled at people to "stay home or die."
"It's clear that since the beginning of the year, there had been something going on," said Brian Whitmore, director of the Russia Program for the Washington, D.C.-based Center for European Policy Analysis. "Russian media was reporting that his financial affairs appeared to be in turmoil since the beginning of the year, when he began transferring assets and dismissing employees."
Whitmore said despite much speculation in the Russia media it's hard to know exactly what may have led to Bosov's death. Whitemore said the billionaire was known for "adventurous," high-risk investments.
"We had a saying in Russia: was it suicide or were they suicided?" Whitmore told dot.LA.
In April, as the turmoil at his Russian companies' was unfolding, Genius Fund ex-CEO Francis Racioppi filed a more than $3.5 million whistleblower retaliation lawsuit in Los Angeles federal court against Bosov and Genius Fund. And in June Genius Fund, itself, filed a second arbitration claim alleging their former business associates embezzled and unjustly enriched themselves.
Bosov's manner of financing and lack of strict accounting controls prompted speculation among Genius Fund staff. In particular, as to why he was "repeatedly dumping millions of dollars into the company without requiring any accountability from company management or executives as to how the money was being spent," according to allegations in Racioppi's lawsuit.
"I'm surprised the company didn't get raided by federal authorities only because there's one investor," a former Genius Fund employee told dot.LA. "He's a billionaire oligarch and it looks like a classic play of moving assets to the West."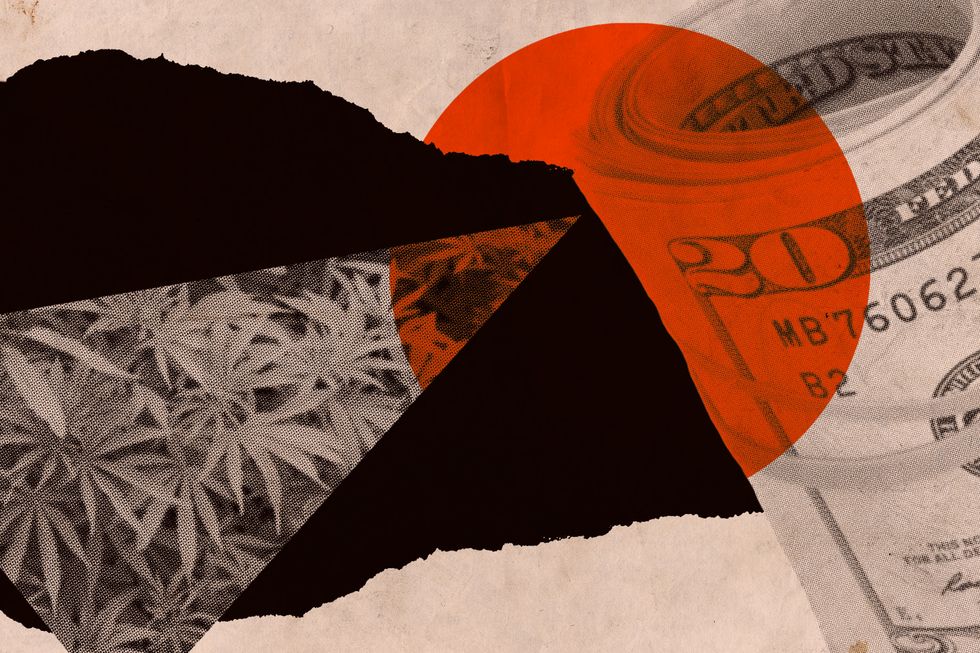 Bosov's Plans
Just how much Bosov was involved in day-to-day decision-making at Genius Fund remains unclear.
In his whistleblower retaliation lawsuit, Racioppi contends that Bosov was not a passive investor but exerted "complete control" over the business. A Bosov family member told dot.LA this was not true. That person declined to provide details beyond that the family hoped Genius Fund would be "grown as father wished and be a great company."
Racioppi's lawsuit alleges that Bosov ran Genius Fund's day-to-day operations while living in the U.S. from fall of 2018 to the around May 2019, just as the company was getting off the ground.
During that time, Bosov lived in a garish Beverly Hills mansion described as a modern-day tribute to Versailles that he eventually purchased through an entity created a few weeks prior, paying $30 million in cash, according to property and court records.
In his lawsuit, Racioppi alleges Bosov mixed his personal funds with Genius Fund's, blurring the lines between corporate and personal investments.
Attorneys representing the defendants denied the allegations and characterized Racioppi as a disgruntled CEO who was unwilling to take direction from the new owner, and was never terminated.
Amit Sharma, a former U.S. Treasury Department official and a startup owner himself, said it's crucial that there be a firewall between business funds and personal funds. "Commingling is a notable red flag in the money laundering world," he said.
Genius Fund operated more than 50 entities, but had only one main account through which the investor's money came in and from which money was spent, according to corporate documents and former employees.
The Beginnings of the Power Struggle
By fall of 2019, back at Genius Fund's Culver City office, Racioppi said he was communicating with Bosov daily regarding the company's growing debt, according to his lawsuit.
As the year went on, funds wired from Bosov's company, Alltech Group, to Genius Fund became less frequent. Genius Fund's sole investor began requiring more details on profits and losses before sending additional funds, multiple employees said.
"In the past, these two kids, whenever they wanted money, he just sent it," Evan Kagan, an executive in one of Genius Fund's ventures, said of Stiegler and Borden.
Internal company records and former employees show the plan had been that Genius Fund expected to be financially self-sufficient by the fall of 2019. But by that December the company was still not cash flow positive, and it looked unlikely it would be anytime soon, according to company records.
Bosov summoned the team to the Mexican resort town of Cabo San Lucas for a meeting, according to multiple employees and company records. He made Stiegler and Racioppi co-CEOs and made it clear that they should not meddle in the staff's future financial projections, according to multiple former employees. The billionaire introduced his friend, Shinder, who lives in the U.S., as his new consultant on matters related to Genius Fund.
When the executives returned in early December, former staff members realized that many of them had received the same calendar invitation.
They told dot.LA that one by one, they were brought over to talk to a representative of HR and legal and told they were being let go. The casualties included the C-suite of products, the THC team and anyone redundant, three former employees said. Stiegler and Borden stayed away and waited it all out, the three remembered.
The next day, Stiegler went over to the product team and said, "If you're around, congratulations, get ready to work really fucking hard," according to the three former employees.
In a video clip of a Genius Fund meeting reviewed by dot.LA, Stiegler announced at a staff meeting that he and Racioppi are now co-CEOs and said he's in charge of "investment decisions." Stiegler told his employees, "I'm deciding where our money is going."
The mid-January 2020 forecast prepared for Bosov found if Genius Fund wanted to continue operating in the same fashion, he would need to invest tens of millions — on top of the more than $150 million he'd already spent without profit, two former employees said.
"Until it became a problem, they probably never thought they had a financial problem," Kagan said of Stiegler and Borden.
Things were unraveling.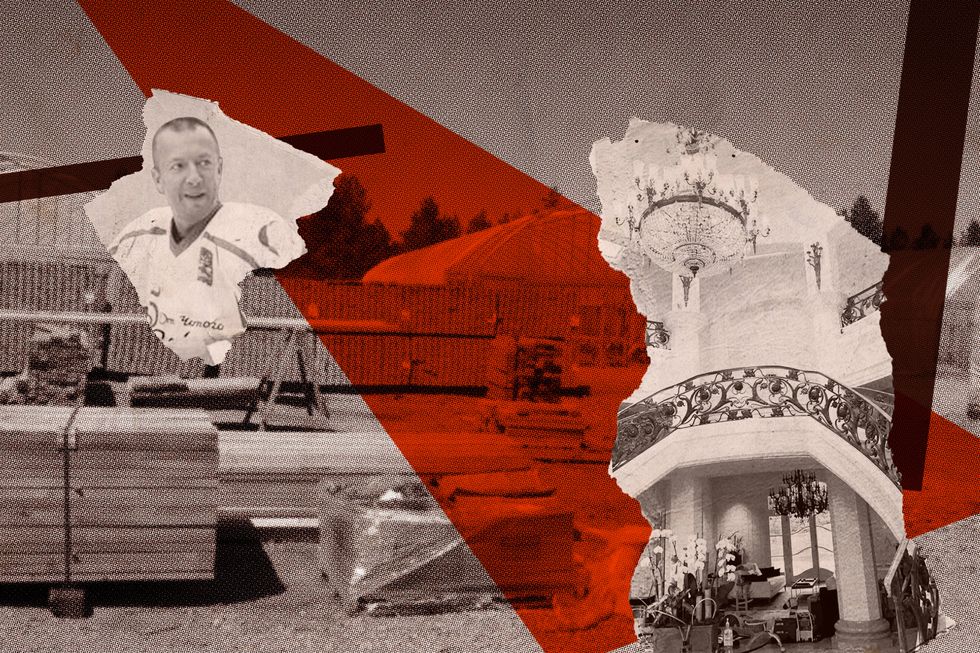 The Incident in Mexico
Stiegler occasionally set aside samples of the company's branded product with the words "this one's for Dima," according to former employees who saw and heard him do this.
Racioppi's lawsuit alleges that "Bosov insisted that a Genius Group employee transport a sample of its commercial cannabis product to him in Italy" despite Racioppi's objections. The suit describes an executive organizing the transport behind Racioppi's back.
In December, on another visit to Mexico, Stiegler stashed some of Genius Fund's marijuana in his backpack for another visit to meet Bosov. But before Stiegler could exit the airport, he was randomly selected for a search, three former employees said.
He was arrested.
"The one thing I can tell you about the Mexico trip," Stiegler told dot.LA. "There was, like it was kind of like some dirty Mexican cops, who obviously saw me as a rich American and they wanted to exploit that. They were, like, trying to extort me and scare me and stuff like what you see in the movies."
Stiegler added he had a "couple joints, literally like three, four joints in a bag" in a side pocket. "They saw it, then they just really scared me."
He said he was in jail for a "pretty short" amount of time.
Firing
As Genius Fund underwent a crisis at its top ranks in February of this year, the company continued to spend on what some within the company said were unrealistic ventures. An employee flew to Rotterdam in order to research automated greenhouses and hold meetings about potentially buying a $92 million project, a former employee said.
Stiegler also tried to develop a new real estate investment trust to operate as a Genius affiliate, spending investor money on research and travel to meet people in those last months, former employees and business associates said.
Racioppi alleges he told Bosov of the "the gravity of the company's dire financial situation" during meetings in Mexico, presenting him with a plan to turn the company profitable with a minimal additional cash infusion. In court filings he said Bosov then directed him to "implement a reorganization plan" with Shinder overseeing that effort.
By the end of February, Racioppi called a staff meeting where he stood up and told everyone, "I don't know if I have money to pay you or not. So you guys can go home. Don't come back. I'm so sorry. You'll get a letter from us," said several former employees.
For the many off-site employees, the conference call piping them into the meeting didn't work -- callers heard a bunch of people talking in the background before the line went dead, two former employees, who were on the phone call, said. They said they learned they had lost their jobs when they could no longer log into their work Gmail accounts. A week or so later, employees said they received a letter telling them they were laid off.
In the final months, ex-employees described efforts by the company to sell whatever it could, including farm equipment, to make payroll. In March, the company's coffee table and couch disappeared from the office, they said.
The layoff letter was dated the same day Racioppi accepted a new position as sole CEO. His contract was to run through 2021 with an annual base salary of $700,000 plus a $300,000 signing bonus, along with $30,000 in moving expenses and a guaranteed bonus of no less than $350,000 a year, according to Racioppi's lawsuit, which alleges he is owed the remainder of his contract.
But according to the lawsuit, shortly after he was promoted, Bosov pulled the funding and sold the company, its entities and assets to Shinder.
In his final written executive order as Genius Fund's board chair, Bosov detailed the murky corporate structure that made him the company's ultimate beneficiary. He said he indirectly owned the company through a majority stake in Cyprus-based Goldhawk Investments Limited, according to the order. But that name had never appeared on monetary wires to Genius Fund, said four former employees. Bosov's other company, Alltech Group, was cited on internal paperwork as the source of funds. The relationship between the private companies is unclear.
After Bosov washed his hands of Genius Fund in March, Shinder made himself the company's president and chairman of the board of directors, according to Racioppi's whistleblower retaliation lawsuit.
By the end of March, Shinder established a new Genius Fund board of directors that included three active members: Shinder as president, as well as his two attorneys, lawyers at the Washington, D.C.-based law firm Freeh Sporkin & Sullivan.
With the transfer of power complete, Shinder worked for weeks with lawyers to get a handle on the company's financial picture.
The new board's first executive order, submitted as part of Racioppi's lawsuit, was to audit Genius Fund and all of its entities, ban distribution of any assets or funds without written approval from Shinder, and to order an independent investigation regarding "possible fraud and negligence" because of apparently "severe deviations" in the fund's financials, structure and management, the document said.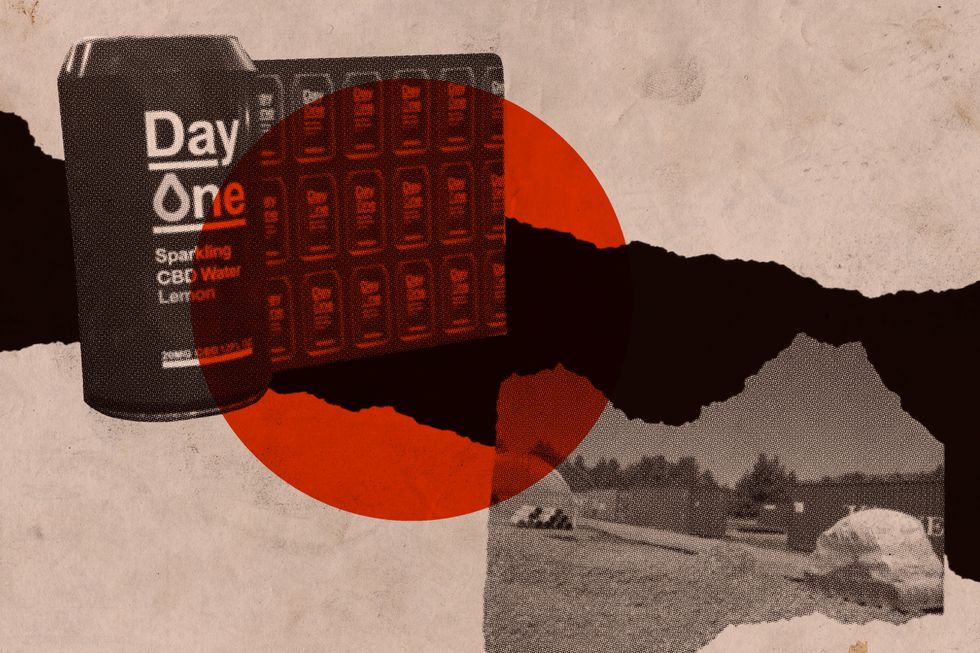 Liquidation
By the end of March, Shinder laid off all existing staff, including management, citing the "substantial business interruption caused by the ongoing COVID-19 outbreak," even though the state and city said cannabis shops were allowed to remain open. Just a month earlier, the company had set records for daily and weekly revenue, Racioppi alleges in his whistleblower retaliation lawsuit.
But Genius Fund's time and financial backing had run out.
Former employees told dot.LA that the sudden dissolution of Genius Fund left them and their colleagues with thousands of dollars in expenses unreimbursed thus far. In a letter dated April 22 reviewed by dot.LA, employees received a "notice of unavailability of COBRA (healthcare) continuation coverage."
Some upset employees sold heavy machinery in the field to a competitor and then split and pocketed the cash, two people familiar with the sale said. Meanwhile, the company notified vendors it was terminating their relationships even though many of them were still owed money, according to recorded liens, Racioppi's lawsuit, and interviews with former employees and vendors.
Today Genius Fund's website is just a landing page with an email address. Slowly assets have been sold or appeared for sale, according to property records and documents submitted as part of Racioppi's lawsuit.
The company grew more than one million pounds of industrial hemp, but none of it ended up in any of Genius Fund's branded products during the company's less than two years of operation, multiple ex-employees said.
In April, property records show that Genius Fund sold its Santa Barbara County land for $5.4 million. The Adelanto site, used to manufacture CBD and THC oils and extract, is for sale, according to an arbitration claim Genius Fund filed in June against its former partners at the site, which alleges they stole, embezzled funds and were grossly negligent.
The arbitration has since been settled, according to Kagan, one of the parties to the claim.
Genius Fund's new owner, Gary Shinder, did not reply to repeated requests for an interview, but said in a letter to dot.LA that after significant examination, "I did not find anything that could support any allegations of embezzlement, theft, or mismanagement by Heli Holdings or its principals." He wrote that he instead found what was likely "the only successful project in the Genius Fund portfolio."

"Everybody's just trying to get what they can out of it," said former Genius employee Jeff Davis in May. Davis lives with Stiegler and is one of the people Racioppi's lawsuit said is helping on a commission basis to distribute remaining assets for what Davis called the now "defunct" company.
In the meantime, the FBI has shown some interest in talking to Stiegler. Federal agents showed up at Stiegler's house, but he wasn't home, Stiegler told dot.LA.
Stiegler said an FBI agent called him afterward and asked if he was OK in light of Bosov's death saying, "we want to make sure you're safe." The agent then proceeded to ask him questions about Bosov, but Stiegler said he didn't want to speak about him.
A spokeswoman for the FBI declined to comment.
'A Case Study in Excess'
Former VP of Cultivation Jason Taylor told dot.LA that the company could have been the largest player in the cannabis industry today, but "they just couldn't get out of their own way. They were too busy on drug fueled binges and parties."
"He gave them everything. The ability to have a private chef at the offices…they bought vehicles, all kinds of stuff," Taylor said of Bosov. "This was a billionaire who stood up and stopped meetings to shake my hand. He was not a monster, he just wanted results."
Borden and Stiegler were also let go in the final round of layoffs, but Shinder subsequently hired them back on a commission basis — along with a skeleton crew of at least six others — to "liquidate" the multi-millions in assets, including 1.7 million pounds of hemp, real estate assets, business entities, vehicles and other equipment, as quickly as possible, Racioppi said in his sworn declaration filed in his whistleblower retaliation lawsuit.
Stiegler said "that's not accurate," and that there were "two or three remaining employees and I'm pretty sure they've all been fired or quit now."
In his letter to dotLA, Shinder wrote: "While the public relishes in the success stories of young brash entrepreneurs in Silicon Valley, they usually don't hear about the colossal failures... To everyone's embarrassment, the prior Genius management can serve as a case study in immaturity, ego, financial irresponsibility, and excess."
He declined to comment further.
One former employee called it a "tragedy" that hundreds of people lost their jobs. So far, no one has accepted responsibility for the company's failings.
Stiegler said since Genius Fund's dissolution he's been working on new investments and new projects, "just kind of on to the next."
He's also hired a public relations and crisis management firm to improve his online image, a former business associate with direct knowledge told dot.LA.
Former employees who spoke to dot.LA say they are still dealing with the sudden job loss.
"It'd be great for some kind of justice to come out of (everything that happened)," said a former employee." There were a lot of good people who were trying to do right."
--
This is the fifth and final story in dot.LA's "Green Rush" series looking at the rise and fall of cannabis-related startup Genius Fund. Read part one, part two, part three, and part four and sign up for dot.LA's newsletter to be notified about new stories.
Do you have a story that needs to be told? My DMs are open on Twitter @latams. You can also email me at tami(at)dot.la, or ask for my contact on Signal, for more secure and private communications.
Lead art and illustrations by Candice Navi.
The city of Adelanto sits 85 miles northeast of downtown Los Angeles and may be best known for its prison — now a privately-owned immigration detention center. It's also where cannabis startup Genius Fund was pouring tens of millions of its investor's dollars last year.
Genius Fund's state-of-the-art cannabis production facility sits at the intersection of Muskrat Avenue and Rancho Road on a dusty stretch of the Mojave Desert, guarded with 8-foot-high fencing and razor wire.
Inside, shiny black tiled floors, chrome utilities and floor-to-ceiling glass walls give the facility a sleek, antiseptic feel. A table in the shape of a large aircraft wing spans its conference room.
The site has three buildings. One was used for CBD extraction, another was for THC extraction, and a third was for storage, according to local government planning and corporate documents.
At the compound, Genius Fund intended to produce barrels of THC and CBD oil and extract from their marijuana and hemp grows.

Many cannabis manufacturing businesses have moved to Adelanto in recent years. The city has become known for being friendly to the cannabis industry, in part because of its need for revenue. A third of its residents live below the poverty line.
But Genius Fund did little to help the city. A spokesman for the California Department of Public Health said "there has not been an active state cannabis manufacturing license at this address since April 2019." The company continued to manufacture cannabis throughout 2019, according to corporate records. A former employee who directly dealt with the issue at the compound told dot.LA the company was lacking permits.

A video promotion for Heli's Adelanto production facility, which was rebranded as Purest Biotech, shows the facility's interior.
The Agreement with Heli
Genius Fund, an L.A.-based startup, was run by Ari Stiegler and Gabriel Borden, two twenty-something friends who had lofty ambitions of dominating the cannabis market, first in the U.S. and then internationally. Funding it all was a more than $160 million bet from a Russian coal oligarch, Dmitry Bosov, according to corporate and court records.
To get it done, Genius joined up with Joseph "Joey" Ohayon and his business partner Evan Kagan to form multiple "Heli"-branded entities, in which Genius held a majority stake, according to court records and interviews.
Former employees described Ohayon, 31, as a smooth talker who often wore a designer shirt, baseball cap and tight jeans and traveled nearly everywhere in a cream-colored Rolls Royce with his head of security. They said he talked a lot about his criminal record of assaults. Arrest and court records in Florida show a conviction for felony battery.
To rapidly scale up their fledgling company, Genius Fund invested big into Heli's ventures, agreeing to spend over $21 million. Much of that would go to purchase THC and CBD biomass for Genius Fund's line of products, according to records later filed in an arbitration between Ohayon and Kagan on one side and Genius Fund on the other. Their 2019 business agreement — which was submitted in those arbitration proceedings — gave Genius Fund first priority for manufacturing THC and hemp products, as well as first dibs on the marijuana flower, pre-rolls and other products.
A video for Francis Racioppi's "Aim Small Big Miss" YouTube series. Video embedded from YouTube.
Enter Racioppi
As Genius Fund's ambitions grew, so did its management team.
Francis Racioppi wowed the executives at Genius Fund with his background as a U.S. Special Forces officer and an executive at Snap Inc. Former employees describe him as a tall, intense guy with an athletic build. He was hired in April 2019 as the chief security officer. At the time, the company was moving in several directions at once to get its lab, grows, products and manufacturing processes off the ground.
He quickly rose up to the executive rank, convincing Borden and Stiegler that the marijuana business, which heavily depends on cash because it is illegal under federal law, had multiple security vulnerabilities that required new protocols.
Former employees said Racioppi placed cameras everywhere at the company's headquarters. They described him as relentlessly focused on his goals and often short with people and said he rubbed many employees the wrong way. He gained a reputation among the rank-and-file as someone to avoid, former employees said. They added that he surrounded himself with allies along the way.
"He was very textbook about pulling himself all the way up to the top," said one former employee.
Neither Racioppi nor his attorney replied to requests for comment on this story.
Within a month of his arrival, he was flying to Russia with Stiegler and Borden to meet with Bosov, two former employees said.
Racioppi hired a large group of employees — many were friends from his days at Snap or former military. They were paid hefty salaries, according to multiple former employees and corporate records.
At its height, at least 40% of Genius Fund's direct employees were security, accounting for at least half of the company's payroll costs, according to people familiar with the company books.
"I'm like, 'This guy [Racioppi] is literally about to stage a coup'," said an ex-employee, whose sentiments were independently echoed by his former colleagues. "He hired at least 20 of his military friends, all making exorbitant amounts per year. That's when I knew, this guy is going to take over."
Former employees also wondered whether executives, so taken by Racioppi's Special Forces background, failed to do even a Google search to find out why he left Snap.
The Wall Street Journal reported he was fired as Snap's head of global security in late 2018 after an investigation uncovered an inappropriate relationship with a contractor. Her contract was ended around the time she stopped seeing him.
As his prominence in the company grew, employees said they saw Racioppi try to gain Bosov's trust, in part by warning Genius Fund's principal investor of the company's financial situation. In his more than $3.5 million whistleblower retaliation lawsuit filed in April in federal court in L.A., Racioppi details his efforts to try to inform Bosov of mismanagement at the company.
One place where he saw the company's losses piling up: the compound in Adelanto.
Illustration by Candice
Evicting Ohayon
As he cracked down on waste, Racioppi and the company's finance team pushed Heli Ventures' Ohayon to provide more transparency on spending, and the alliance with Heli grew rocky. Arbitration records filed by Genius Fund accused Ohayon and Kagan of embezzlement and unjust enrichment.
Genius Fund executives purchased the Adelanto property for $7 million, according to documents submitted as part of Racioppi's lawsuit. One former employee told dot.LA the purchase was partly made to ensure Genius Fund could access the site should relations with Ohayon deteriorate further.
Kagan agreed with that latter assessment, telling dot.LA he tried to distance himself from the business as the drama unfolded.
"They bought it out of necessity to take control," Kagan said. "They were going to use that to evict [Ohayon]."
Roughly a year into working with the company, Ohayon allegedly threatened to go after Stiegler in a September 2019 conference call, saying, "I'll beat his ass up," "I'll fuck him up" and "I'll kill that kid," according to an application for a temporary restraining order filed by Stiegler and other Genius Fund executives later that month. Ohayon denied the allegation to dot.LA.
In a sworn declaration filed in court to obtain the restraining order, Stiegler said he grew increasingly worried about his safety and that he added round-the-clock personal security and bumped up security at all Genius Fund offices and at the Adelanto facility.
Bosov terminated Ohayon and Kagan's agreement with Genius Fund two days after the conference call.
As the company's legal team went through Heli's books, they were unable to locate more than $4.5 million in cash that had been listed on Heli's balance sheet just a couple of weeks earlier, according to documents filed in support of the restraining order.
Separately, arbitration records also allege the company could not find an additional $2.5 million and further alleged that Ohayon used some of the company's money to pay himself.
"Despite repeated requests for an accounting by Genius Fund," those documents state, "Ohayon has failed to provide one and failed to explain the reduction of $2.5 million in the cash log."
The filings also accuse Ohayon of contracting with several entities to pay $4 million to purchase 150,000 pounds of hemp. The market price at the time would have put the value at $259,500. One of those entities then purchased 3.5% of Heli Holdings, "which is merely an operational company with minimal assets and no revenue to date," for $4 million in cash. "Thus, effectively," the arbitration documents allege, "respondents paid themselves $4 million with Genius Fund's money."
Also in the documents: Genius Fund accused Ohayon of using the company's American Express card to pay for dogs, dentist visits and personal travel. They accused him of providing a company credit card to a friend unrelated to the business who used it for personal expenses.
Ohayon's partner, Kagan, told dot.LA that Ohayon had purchased dogs on the American Express to serve as security for the compound. He had originally wanted wolves, he said, but was talked down.
Ohayon initially declined to comment for this story. Later he sent an email response.
"These statements are false," Ohayon said, referring to the application for a restraining order. "They made these accusations solely to exert leverage and try to push me out and deprive me of my interest."
Ohayon said all hemp purchases were disclosed and approved by Genius, Bosov and his representative. He added that he never used his business credit card for personal expenses.
Ohayon said he sold the dogs and returned the money. The arbitration claims, he added, were settled.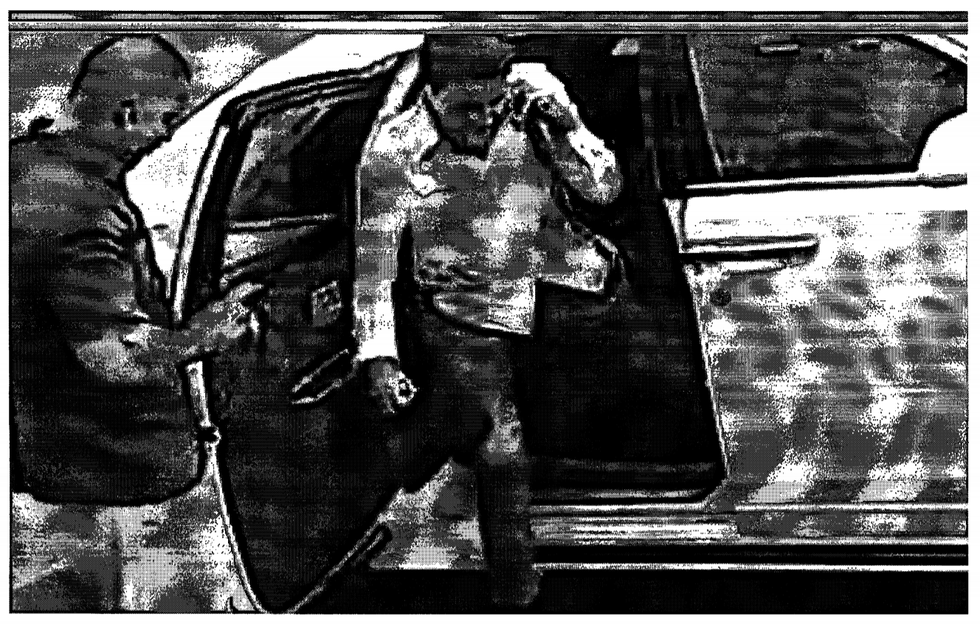 Security footage shows Joseph "Joey" Ohayon and his security detail being let on to the Adelanto facility's grounds by the head of Heli's security.
Lockdown
Genius Fund appointed one of its own as a new interim head of Heli. A message to all Heli company employees reviewed by dot.LA told them that previous management had failed to make payroll and that Genius Fund would pick up the entity's tab. The next day, which was typically payday, the new interim CEO stood outside the company's Adelanto gate so that employees could pick up paper checks.

But things worsened. The following week no one showed up to work at Adelanto. Heli's new interim CEO surmised that Ohayon had threatened the employees or told them not to go in, according to documents submitted to the court in support of Genius Fund's application for the temporary restraining order.
"I never threatened them," Ohayon told dot.LA "They decided against working for Genius due to their conversations with other Genius employees."
Security footage from Sept. 26, submitted as part of the same application showed Ohayon's security staff attempted to take over the property. The video showed Ohayon and his security detail being let onto the Adelanto facility's grounds by the head of Heli's security. A minute-by-minute account in the court documents describes the company's vans barricading entrances and the apparent theft of "high terpene extract material" from the facility's refrigerator while more than a dozen armed security followed Ohayon around site.
Ohayon traveled to Italy to negotiate a settlement with Bosov, which was signed by Stiegler on behalf of Genius Fund, according to a copy submitted to the court in Racioppi's whistleblower retaliation lawsuit.
"We disagreed on some stuff, but at the end of the day Dima said: 'Hey, Joey gets to run this and Ari run that, let's just see what happens,'" Stiegler said.
As part of the settlement, the company renewed its relationship with Ohayon and Kagan, who agreed to decrease their membership shares in the Heli partnerships from 49% to 39% and withdraw their security operations from the Adelanto compound, according to court records in Racioppi's lawsuit. The settlement left the facility's security in Genius Fund's hands. The request for a temporary restraining order against Ohayon was partly granted in October, but was dismissed by the court 10 days later because none of the plaintiffs showed up for the next hearing.
Genius Fund's current owner, Gary Shinder, did not reply to repeated requests for an interview, but said in a letter that after significant examination, "I did not find anything that could support any allegations of embezzlement, theft, or mismanagement by Heli Holdings or its principals." He wrote that he instead found what was likely "the only successful project in the Genius Fund portfolio."
Genius Fund ended up pouring tens of millions into the Heli operation, but it was never profitable, according to Kagan and corporate records.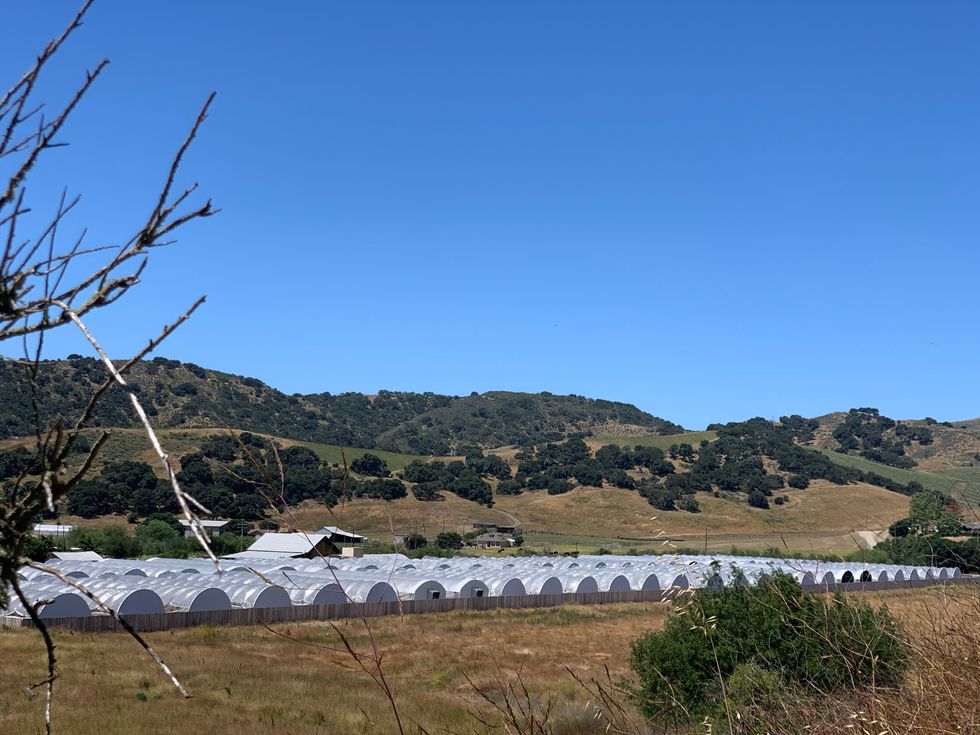 An image of the land Genius Fund purchased in Santa Barbara County.Photo submitted from a source who prefers to remain anonymous.
Cannabis in Wine Country
The company's relationship with Ohayon and Kagan went beyond the Adelanto property. In 2019, Genius Fund executives had also signed an agreement with them that included purchasing a 350-acre plot of land in Santa Barbara County's wine country — known locally as the Domingos family ranch — for $23 million. Most of it was paid in cash upfront, county and corporate records show.
Just a year earlier, the land records show the property had sold for nearly $655,000. It was appraised at the time of Genius Fund's purchase at roughly $5.5 million, according to court documents filed in Racioppi's lawsuit.
It was another hefty expense for the company that required Bosov to wire over cash infusions so that the company could meet payroll while vendors went unpaid, according to Racioppi's lawsuit, as well as several former employees and vendors.
Genius Fund called the Santa Barbara enterprise Genius Farm 2, according to property and corporate records. With proper permitting, it could have complemented Heli's other operations and helped fulfill the company's vision of creating a full ground-up supply chain for Genius Fund.
But according to former employees and court documents submitted as part of Raccioppi's lawsuit, Genius Fund went into the deal without a land use permit to grow cannabis — in a region protective of its wine crop.
Ohayon told dot.LA that was the result of infighting at Genius Fund. "Genius management sabotaged the project hoping to eliminate us prior to getting the final LUP [land use permit]," he wrote in an email.
"They had the seller and all consultants involved in that project sign NDAs to ensure that they didn't communicate with us" at a critical time in the permitting process. "Due to a personal vendetta, Stiegler was willing to 'burn the house down'," Ohayon said.
The company would never get the permit to plant cannabis in Santa Barbara. Months later, it would sell the land for millions less than what it was purchased for, according to property and county records.
Soon, Bosov would grow tired of just dreams.
__
This is the fourth in dot.LA's "Green Rush" series looking at the rise and fall of cannabis-related startup Genius Fund. Read part one, part two, part three and part five, and sign up for dot.LA's newsletter to be notified about new stories.
Do you have a story that needs to be told? My DMs are open on Twitter @latams. You can also email me at tami(at)dot.la, or ask for my contact on Signal, for more secure and private communications.
Lead art by Candice Navi.
From Your Site Articles
Related Articles Around the Web