bitmoji tv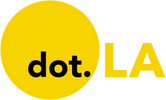 Get in the KNOW
on LA Startups & Tech
X
bitmoji tv
c1.staticflickr.com
Snap Inc. stock dropped more than 10% on Tuesday after it reported earnings that missed analysts expectations for Q4.
The self-described camera company, based in Santa Monica, reported revenue of $561 million versus the expected $563 million. The company's reported cash flow remains negative despite improvement over the year prior. The company said it lost $240.7 million, or 17 cents per share, compared with FactSet estimates of a 12-cent loss per share.
It reported a full year increase of 17%, or an additional 31 million, daily active users in 2019 compared to last year. The company, which is the maker of the Snapchat app, said it continues to invest in augmented reality platforms with 75% of its community engaging with AR on average daily. Snap also recently launched its new Bitmoji TV on Feb. 1, capitalizing on the popular Bitmoji Stories.
Snap reported that it expects revenue in Q1 of 2020 to be between $450 million and $470 million. That's above analysts expectations of $462 million.
Snap is up roughly 160% from last year, with a 52-week high $19.75 from its low of $6.80.
During Tuesday's earnings call, CEO and co-founder Evan Spiegel told analysts that the company was continuing to invest in its curated Discover page content.
"There are really interest shifts in content consumption," from television to mobile, Spiegel said. "Content hasn't caught up to this behavior shift (yet)."
Short-form video has taken off, especially with Gen Z, with youths moving into houses in Los Angeles, for example, specifically to generate TikTok videos as sponsored social media influencers. Meanwhile, soon-to-be launched, Quibi, or "quick bites," founded by Jeffrey Katzenberg and with CEO Meg Whitman is betting that bespoke episodic weekly videos that are under 10 minutes will take off.
--
Do you have a story that needs to be told? My DMs are open on Twitter @latams. You can also email me, or ask for my Signal.
Courtesy Snap Inc.
Snap Inc. is launching itself anew into the short-form videosphere in 2020 with Bitmoji TV, upping its popular avatar feature to present personalized live-action comic strips of you and your friends. A spokesperson says Thursday that their global release will start in February; it's an effort that may help Snap counter the surging use of TikTok, especially among Gen Z users.
The Santa Monica-based company launched its precursor Bitmoji Stories, which included personalized stories of you and your friends in November 2018. Snap said it found that the stories were a hit, with more than 130 million users watching them since their debut, that they decided TV was the next big thing.
It remains to be seen whether people will want to see themselves cast in "every show, movie, and commercial," as Snap describes it in their advertising. But a University of Texas at Austin study indicates this is likely. The study found that human beings crave personalization and were more likely to interact with content customized for them rather than a standard experience.
After all, the short-form video featuring one's self is having its moment, with China-owned TikTok app users moving into houses in Los Angeles to specifically create content. Meanwhile, users have also taken to Facebook and Instagram to post their own stories. But Snap is betting that personalized short-form video content that you can't find anywhere else will drive users to Bitmoji TV.
Screenshot courtesy of Tami Abdollah
Each season will be made up of 10 episodes averaging roughly four minutes in length, that air weekly on Saturday via the app's "Discover" page. Snap selects you and the friends you've most recently interacted with on Snapchat and features them in television episodes. Snap has also arranged to have Randy Jackson guest star in a reality show-themed episode. Other comics will be heard in the first season, including Andy Richter, Jon Lovitz, and Riki Lindhome.

Bitmoji TV was created entirely in-house by the same Toronto-based team that's behind Bitmoji and its stories. Characters in Bitmoji TV talk, but a Snap spokesperson notes that you won't see yourself talking because the engineers haven't yet figured out how to capture the user's voice.
A spokesperson said the self-described camera company wants to be a leader in mobile storytelling, and envisions having a person's Bitmoji represent themselves digitally across more experiences in the future.
Snap's stock price has rebounded in the last 12 months, from a 52-week low of $6.31 to a high of $19.76.
__
Do you have a story that needs to be told? My DMs are open on Twitter @latams. You can also email me, or ask for my Signal.
From Your Site Articles
Related Articles Around the Web