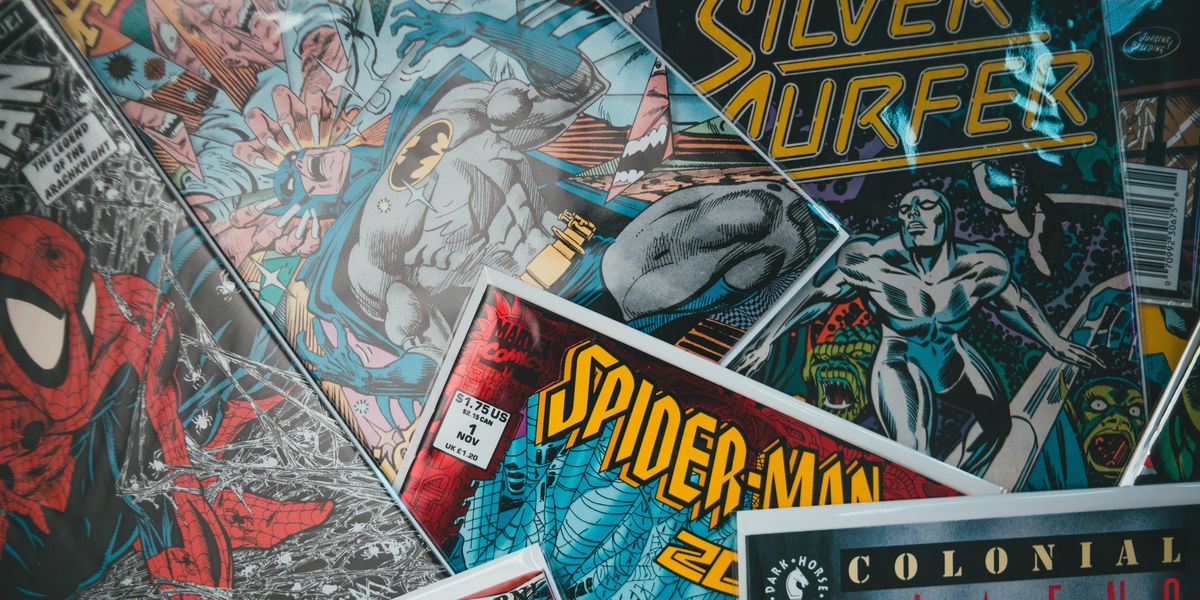 This is the web version of dot.LA's weekly newsletter. Sign up to get the latest news on Southern California's tech, startup and venture capital scene.
Marvel Comics famously remains under the watchful control of The Walt Disney Company, but there are some carved-out exceptions remaining for a few characters, all of them locked in by relatively ancient licensing deals that pre-date the streaming era. Universal continues to have a say in the fate of Mark Ruffalo's "Hulk," who was allowed to appear in the Disney Plus series "She-Hulk" only because it was not technically a standalone Hulk project. Likewise, Sony continues to produce new projects about Spider-Man (aka Peter Parker), his familiar compatriots and, naturally, his diverse mostly animal-themed rogues gallery. The studio recently announced plans to link up with Amazon for a new slate of Spidey spinoff shows.
---
But by the time these shows actually debut, Amazon's Epix premium cable network and streamer won't even be Epix any more. In January 2023, the company plans to rebrand the service as MGM+, borrowing a title from its newly-acquired film and TV studio. Obviously, new "Spider-Man" content will be a significant draw for MGM+, but it's also relaunching with some high-profile original shows next year, including the crime drama "Hotel Cocaine" from "Narcos" vet Chris Brancato and "Downton Abbey" creator Julian Fellowes new period drama series, "Belgravia."
The first series to emerge from the new Spider-Man agreement, which has already been in development at Sony, will feature the Marvel Comics character of Silk. She's the alter-ego of young Korean-American woman Cindy Moon, who's bitten by the same radioactive spider that transformed Peter Parker. The show, tentatively titled "Silk: Spider Society," comes from showrunner Angela Kang, who previously worked on AMC's "Walking Dead" franchise.
Phil Lord and Chris Miller – whose animated feature "Spider-Man: Into the Spider-verse" helped to breathe new life into Sony's film franchise – inked an overall agreement with the studio to produce new Spider-Man TV shows back in 2019. They're also on board "Silk: Spider Society" as executive producers. It remains unclear whether or not the new shows will interact with Sony's ongoing Spider-Man film franchise, which will soon include non-Peter Parker spin-offs of its own. "Madame Web," which introduces Dakota Johnson as the titular clairvoyant, arrives in early 2024.
Sony, of course, lacks a streaming platform of its own, after spinning off its stake in the Crackle service to Chicken Soup for the Soul back in 2019. The company's strategy for both its Sony Pictures Entertainment and Sony Pictures Television divisions has been to release its own tentpole films theatrically and on VOD while also producing fresh content to sell directly to networks and streamers.
Sony's the largest major film and TV studio to remain independent, without a platform of its own, which brings with it some unique challenges. The company's far more reliant on direct theatrical revenue at the global box office, without a base of subscribers regularly paying for new content. The marketplace for new content remains volatile and uncertain, as a number of major networks and streamers focus on internal efforts to produce more shows and films in-house. Working with pre-established IP and franchises has become even more important, as Sony projects have to first sell to a network or streaming platform executive and their bosses, and then to that platform's audience, in order to survive.
Still, there have been some early indications that the studio may have found a viable path forward. TV licensing deals with Netflix and Disney will keep the company's content on major streaming platforms for at least the next four years. The film studio even had a breakout success in 2022 that's not part of an ongoing franchise; the romantic drama film "Where the Crawdads Sing," based on a novel by Delia Owens, grossed $140 million worldwide on a $24 million budget.
Sony's biggest bet to date has been on North American anime distribution, via the Crunchyroll service. In 2021, Sony purchased Crunchyroll from AT&T for $1.175 billion and merged it with its own "Funimation" brand. The combined platform features more than 40,000 subtitled and dubbed episodes, making it by far the biggest anime collection available across any major U.S. service. The company does own a few other bespoke streaming platforms – such as India's Sony LIV and the Christian-centric Pure Flix service – but none are anywhere near the size and prominence of Crunchyroll.
Conventional wisdom has held that independent players ultimately won't survive in an increasingly competitive streaming marketplace, without dedicated platforms of their own. Companies like AMC and Lionsgate are constantly discussed as acquisition targets based on their deep content libraries but relatively shallow digital distribution networks. Sony, however, remains a massive company with vast resources of its own, with media and entertainment as just one division. This would put it at a unique position in the current streaming landscape, even if it didn't hold the fate of the Spider-Verse in its hands. — Lon Harris