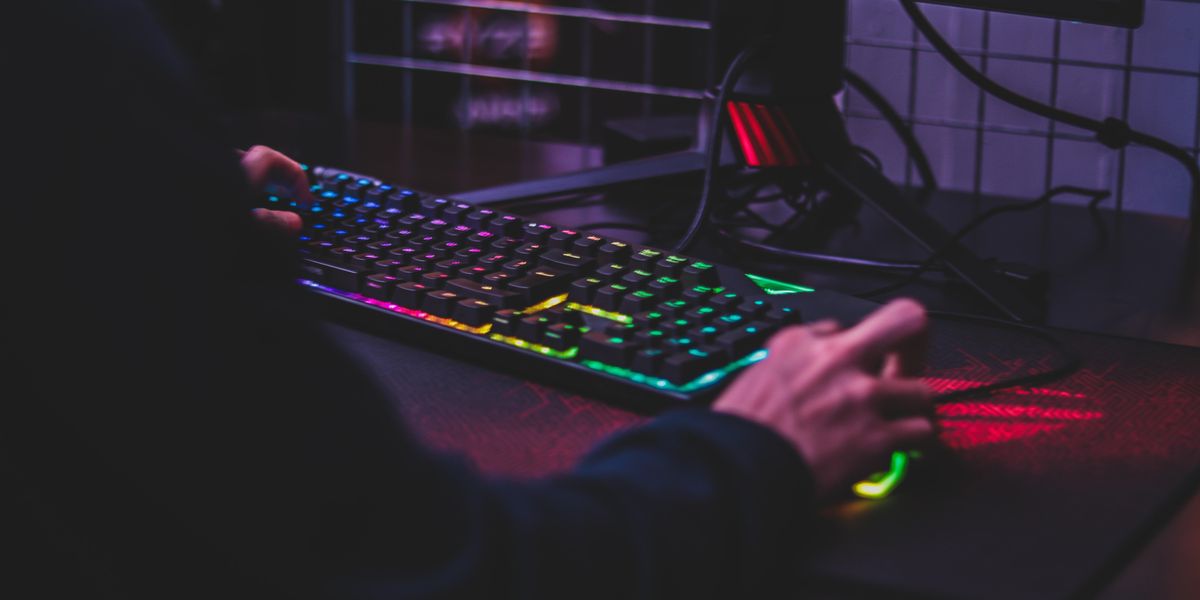 This is the web version of dot.LA's weekly round-up newsletter. Sign up to get the latest news on Southern California's tech, startup and venture capital scene.
Richard Tyler "Ninja" Blevins remains one of the most popular personalities in the world of livestreaming.

The gamer currently has well over 18 million followers on Twitch, making him by far the platform's most-watched personality. So it's unsurprising that, last week, when he appeared to suddenly "rage quit" from a game of "Fortnite" and announced a previously unscheduled internet hiatus, many fans were concerned for his mental health and well-being.
Fortunately, they needn't have worried.
---
Ninja returned to social media on Thursday night and announced that he'd resume his livestreams the next day. Not only that, but he also announced the end of his "exclusive" deal with the Twitch platform. His content would now go essentially wherever fans want to watch it—on Twitter, Instagram, TikTok, Facebook Live, YouTube Gaming and beyond.
It wasn't the first dramatic move for Ninja. Ninja signed exclusivity deals (first with Microsoft's now-defunct Mixer platform, then with Twitch). His was one of a number of exclusive game streaming mega-deals that were inked at the time. Personalities including Cory "King Gothalion" Michael, Michael "Shroud" Grzesiek, TimTheTatMan and DrLupo all saw major paydays from the battle between Twitch, Mixer, YouTube Gaming and other hopeful game-streaming entrants.
The heated competition made obvious sense as audiences for livestreamed video games surged during the pandemic. 24% of U.S. internet users between ages 16 and 64 said they started watching more livestreams over the last few years. Twitch alone generated $65 million in revenue for Amazon in just the second quarter of this year.
Now, the trend appears to be moving away from platform exclusivity, following Ninja's free agent announcement. In August, Twitch said it would allow streamers who earn revenue from ads on the platform to build audiences elsewhere, including YouTube and Facebook. Twitch is still not going to allow its partners to stream simultaneously across its rivals' platforms, however.
The Amazon-owned company has been rocked in the past couple years by controversies which may have made it more difficult to convince streamers to sign exclusive contracts with their service. They include ongoing uncertainty about the rules regarding attire and sexuality in videos, muting beloved rapper Snoop Dogg for copyright violations, constant concerns about rumored cuts to livestreamers' revenue, and of course the "hate raids" and content moderation complaints that led viewers to launch the #ADayOffTwitch campaign in September of last year. (Though largely forgotten now, the one-day boycott definitely had at least a short-term impact, cutting Twitch views by around 15% from the previous week.)
While Twitch still controls the lion's share of livestreamed gaming viewership, YouTube has become a force. Rather than attempting to wipe the Alphabet-owned stalwart off the map, a seemingly impossible task, it's likely Twitch is now seeking a way to co-exist with its chief competitor.
Ninja's announcement is also a reminder that the intimacy forged between livestreamers and their viewers is powerful and extremely open to exploitation. Some accused the streamer of purposefully faking a mental health crisis in order to promote his big announcement—a tactic that only works because of the emotional bond that's formed over hours and hours of watching someone on video.
Without responsible community management and stewardship, these relationships can turn "parasocial" and unhealthy for both the streamer and their audience. From the public involving themselves in an individual's personal struggles, to various "grooming" scandals in which internet personalities are accused of using their position and status to exploit or abuse fans, we've seen numerous cases in which the illusion of real-world intimacy takes a dark turn online. Be careful out there. — Lon Harris