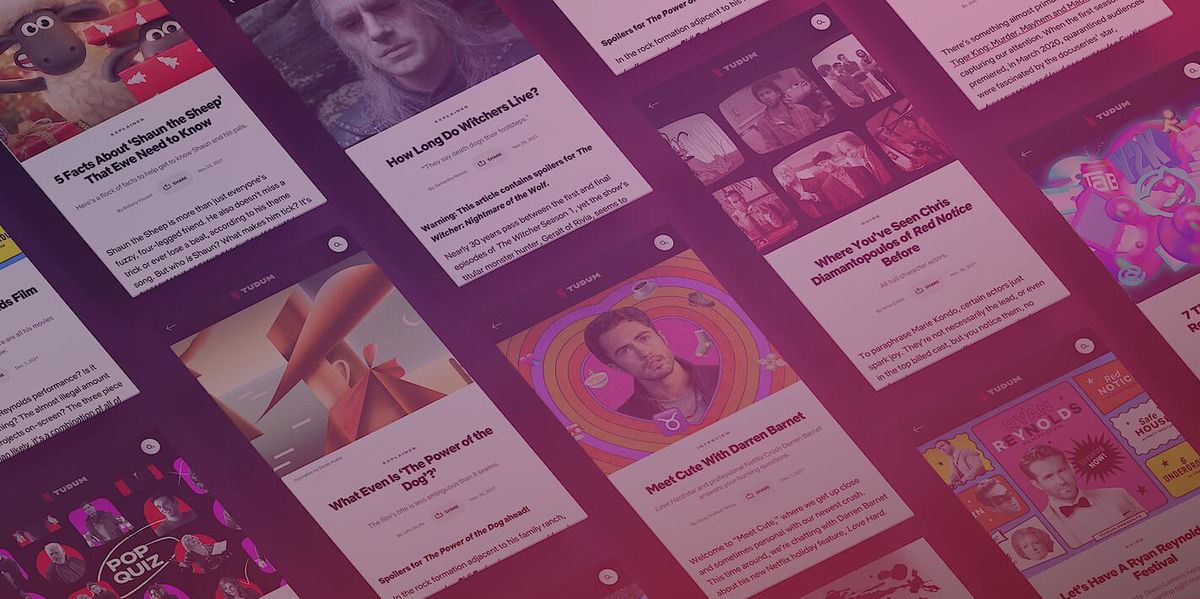 Image courtesy of Netflix
This is the web version of dot.LA's daily newsletter. Sign up to get the latest news on Southern California's tech, startup and venture capital scene.
It's been a dreadful few weeks for journalists who took jobs at streaming services.

First, there was the sudden demise of CNN+, which shuttered less than a month after its launch. The cable network's parent company, the newly merged Warner Bros. Discovery, quickly killed CNN+ after an exceptionally poor start.
Now Netflix—reeling from its disastrous first-quarter earnings—has reportedly laid off roughly 25 people in marketing, including at least 10 from its onomatopoeia-named editorial site, Tudum. Netflix showed many of Tudum's staff of writers and former journalists the door just five months after launching the site, an online fan page that published promotional articles about Netflix movies and shows. The streaming giant had poached entertainment journalists from big-name lifestyle sites and magazines to staff the vertical.
---
In both cases, deep-pocketed media giants lured journalists to launch a project, only to pull the rug out from under them in mere months. But the Tudum dump seems especially cruel since Netflix apparently pitched the jobs as high-paying and stable in a notoriously volatile industry. More than 6,150 U.S. journalists have lost their jobs during the pandemic, according to the Columbia Journalism Review.
"Aggressively courting journalists (esp [people of color]). Throwing money at us. Telling us this is gonna be different and stable. We'll be set up for success," Alex Zaragoza, one of the laid-off Tudum workers, tweeted after her dismissal.
Tudum staffers may have been tu-doomed from the start; the site launched without much promotion or even basic features like author pages, former workers told The Daily Beast. Like those at CNN+, Tudum's workers didn't get much runway to prove they could succeed—though Tudum itself is not shutting down.
A Netflix spokesperson said Tudum remains an important priority for the company. But for now, it appears that sustainable jobs in online media remain elusive—even at tech titans like Netflix. — Christian Hetrick