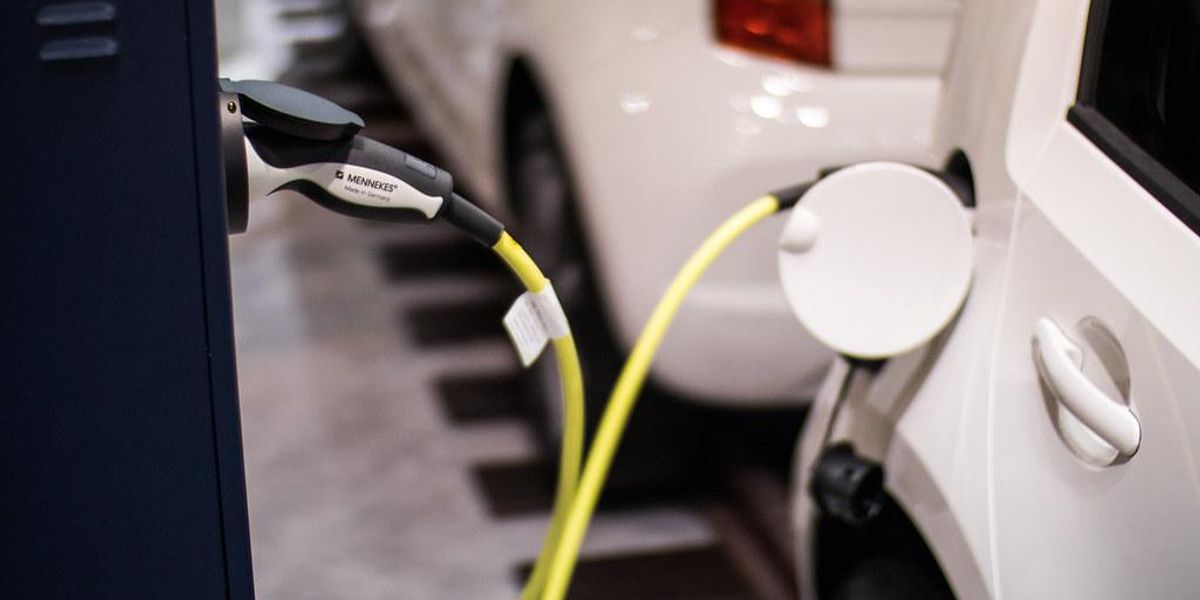 Courtesy of Ivan Radic on Flickr
This is the web version of dot.LA's daily newsletter. Sign up to get the latest news on Southern California's tech, startup and venture capital scene.
Sick of reading about the future of gas stations yet?
No? Good. Because I'm not sick of writing about them.
In my last newsletter I talked at length about California's ambitious vehicle electrification goals and the impact they'll have on the demand for gas. This week I want to talk about the realities of recharging and how those could create a philosophical shift in designing roadside rest stops.
---
Despite some pretty slick advances in battery technology over the past decade, charging an electric vehicle still takes longer than filling up a gas tank. Even the fastest level 3 chargers still take 30 minutes or more to juice up the average sedan or pickup truck battery.
What to do with all that time?
This is America, so you can bet somebody is going to try to sell you something. This spring, Elon Musk floated the idea of adding short drive-in-style movies and food served directly to your car at a proposed supercharging site on Santa Monica Boulevard in Hollywood. But Stack Charge, a Culver City-based startup, is angling to take the idea even further. The company recently purchased a 1.3-acre plot in Baker, California that will host a charging station replete with restaurants, lounge areas, WiFi and other amenities. The company's goal is to install 40 chargers and open by Q2 2023. Plans for an additional 10 hubs spread across Southern California are also in the works.
Compared to your average Shell or Exxon station, the mockups look downright swanky—more along the lines of a new Chipotle or a bank than the familiar brightly-lit convenience stores bearing gifts of burnt coffee, hot dogs on rollers and Monster Energy cans. This is fine, and I'd definitely be grateful for a place to sit and scroll on my phone while my car charges, but maybe we haven't gone far enough. What else could you do in 30 minutes? How about an arcade? Trivia? Ping-pong tables? Nine holes of mini golf! Carnival rides! A TED Talk! A round of speed dating! Slot machines! A Build a Bear Workshop! A grocery store!
Admittedly, some of these ideas are better than others, but the point remains: EV charging will change how we view rest stops and will open up new commercial opportunities. Suddenly a quick sit-down restaurant becomes much more realistic. Are we about to see an Applebee's renaissance? Is Darden Restaurants stock a smart buy? Maybe. For now, EV drivers are overwhelmingly wealthy and white, so I'd be guessing more along the lines of juice bars, coffee shops, kale salads and gluten free cupcakes—a hilariously disorienting departure from the current gas station model.
The big unknown for Stack Charge (and their overall business model) is the future. Improvements to batteries and infrastructure are already reducing charging times, and new chemical formulations like niobium anodes and solid-state tech could bring charging times in line with gas refueling, which raises the question of whether The Stack Charge is preparing for a future that won't last.
I'm all for having healthier food options available on the road, but you're going to need a pretty strong speed dating scene to remain at a rest stop in the middle of the desert on I-15 for even a few minutes longer than necessary…