Image courtesy of Musso & Frank's
Hollywood Icon Musso & Frank Grill is Back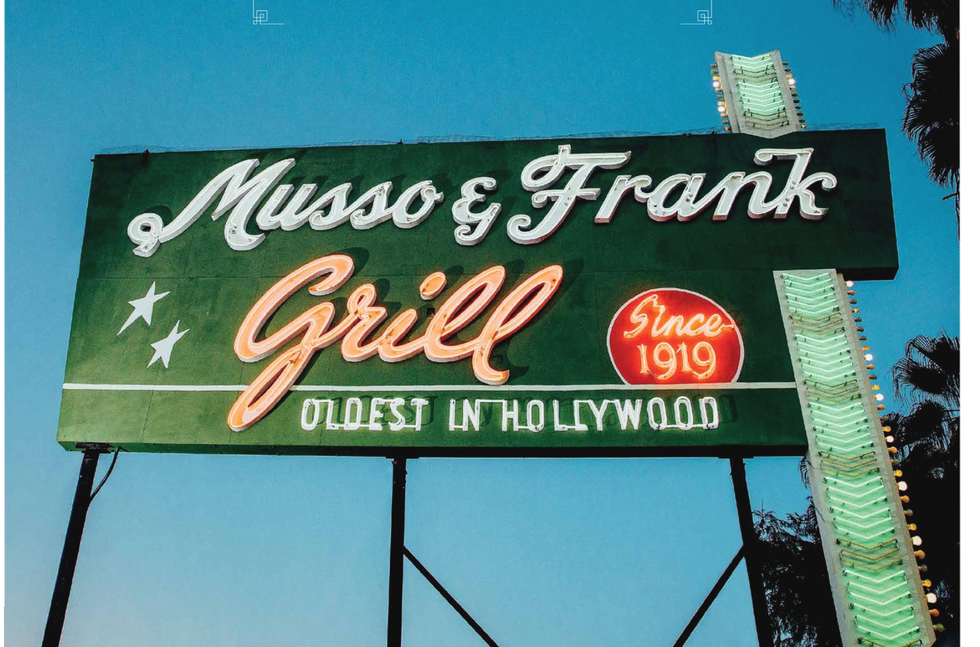 Image courtesy Musso & Frank's
Musso & Frank's Grill, an iconic Hollywood restaurant known for its star-studded regulars, hearty comfort food and killer martinis, has officially reopened — after more than three-months of closures due to the COVID-19 pandemic.
This pandemic was the first time the restaurant has closed its doors in more than 100 years since its opening amid the Spanish Flu. Musso's had also kept its doors open through Prohibition, the Great Depression, World War II and the challenges of the 2008 financial crisis and recession.
---
The restaurant will reopen with modified hours: from Tuesday through Saturday, 5 p.m. to 11 p.m. and Sundays 5 p.m. to 10 p.m. Customers are required to make online reservations.
Musso's team will be wearing face shields and masks and will abide by other sanitary guidelines the restaurant has put in place.
Customers will be seated at every other booth and at tables that are six-feet apart. No groups larger than six will be seated or served. The restaurant also said it had retrofitted its air conditioning filters to include "hospital grade filtration."
The restaurant, which prides itself on tradition and the constancy of its offerings amid historical events, has found itself forced to change somewhat to abide by new health requirements. But Mark Echeverria, the chief financial and operating officer of Musso's and fourth generation of the family-owned restaurant, said the restaurant is doing what it can to keep its traditions intact.
In a letter to customers, Echeverria said the restaurant is "committed to continuing the traditions you have all come to expect from us" and will keep the full menu it offered pre-COVID-19. That menu will now be single-use and customers can take it home.
"We are incredibly excited to see and engage with our friends again and to safely serve them after the challenges we have all faced over the past three months," Echeverria said in a statement. "Our managers have been working incredibly hard during this entire period to develop solid safety protocols which will be implemented on our first day back."
Unlike many restaurants and businesses throughout the country that have had to furlough or layoff their staff, Musso's kept its entire 84 person staff on payroll, without any cuts to salary during the closures.
In April, dot.LA reported the restaurant filed a federal lawsuit against its insurer, alleging breach of contract and bad faith for not covering losses due to the COVID-19 pandemic.
From Your Site Articles
Related Articles Around the Web