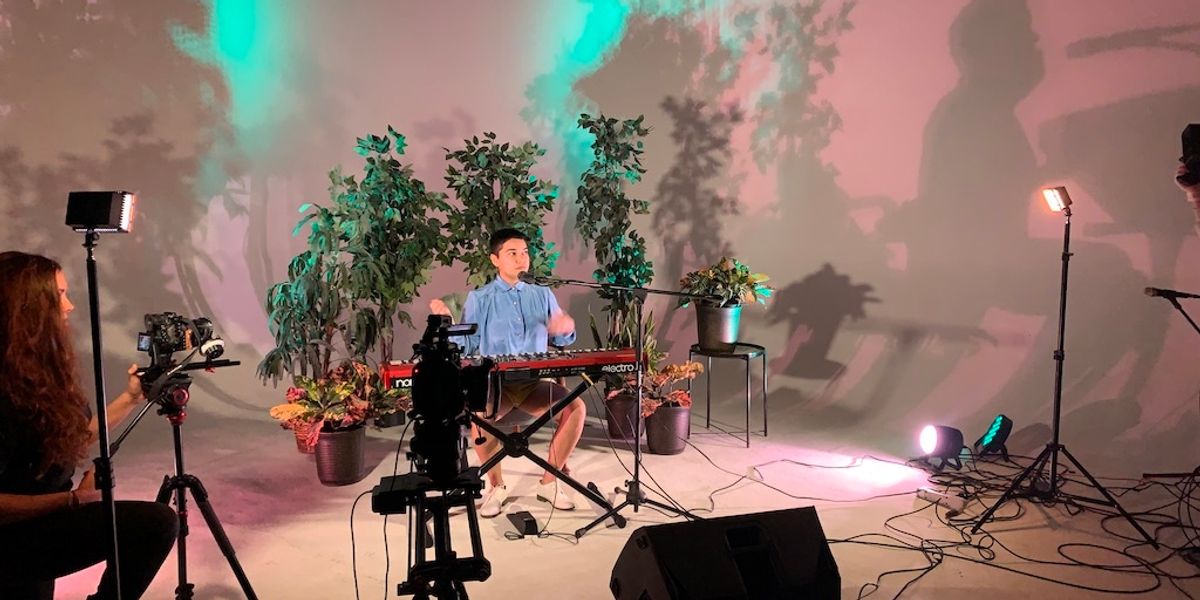 "We planned for this to be a Willy Wonka factory where people come in and make mad stuff."
Part record label, part music laboratory, part incubator, part arts collective. That's The Rattle — a collective looking for experimental creators to join its Silver Lake-based cohort. Entertainment reporter Sam Blake on what they're seeking.
Virgin Hyperloop runs its first test with human passengers.
Cannabis stocks are booming after the Biden win.
Moon exploration startup ispace hires SpaceX alum to develop its lander.
Conservative social network Parler shoots to the top of app store rankings after election.
TikTok users troll Trump administration's voter fraud hotline.
Relativity Space's 3-D printed rocket engine hits a testing milestone.
Beyond Meat partners with McDonald's on their new McPlant patties.
Wondery CEO vows to fight federal corruption charges.
Manhattan Beach's mayor gets a first look at Fisker's new headquarters and electric SUV.
Vaccine news hits Zoom, Peloton, Etsy stock hard.