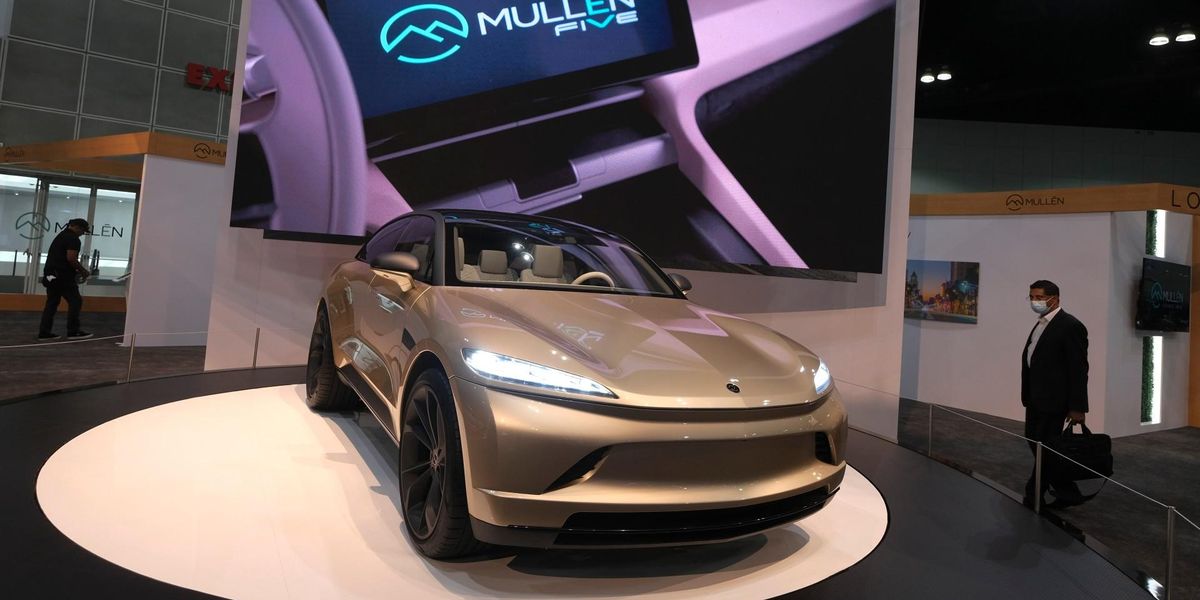 This is the web version of dot.LA's daily newsletter. Sign up to get the latest news on Southern California's tech, startup and venture capital scene.
Mullen Automotive, a Southern California EV upstart continues to make headlines this week for a dramatic stock price swing and more business moves. Whether or not the rebound is a true sign of things to come remains to be seen. But retail investors who have been brutalized by $MULN's performance appear optimistic.

---
Since last Tuesday, Mullen's stock has more than doubled in value, jumping from $0.22 per share to $0.51 as of this writing. Most of the gain came from news that Mullen's $92 million deal to acquire EV startup Electric Last Mile Solutions (ELMS) had officially gone through. Though Mullen had placed the leading bid in an auction for the bankrupt EV delivery company in mid-September the deal officially closed on Wednesday, sending $MULN soaring 64%. The thinking is, that with the deal completed, the EV hopeful gains access to expanded manufacturing capacity in the form of a plant in Mishawaka, IN, in addition to ELMS' inventory and IP.
Mullen says that acquiring the second factory in the ELMS deal accelerates their timeline to production, but so far it seems the company hasn't yet hired much staff for its first factory. Approximately a year ago, Mullen announced that its plant in Tunica, MS was ready to begin production on its class 1 and class 2 EV cargo vans, but so far none have been produced. Charles Finkley, Head of Economic Development at the Tunica Chamber of Commerce says that there are "significantly less" than 50 people currently working at the plant, suggesting that, at the very least, Mullen still needs to staff up substantially before any vehicles are produced.
This week, Mullen also announced a deal with Chinese EV-maker I-Go, in which the California-based company will license a small urban delivery vehicle for sale in European markets through European distributors. The vehicles will be built in Chinese factories and are thus not technically Mullen products, but will be branded the Mullen I-Go under the terms of the deal. The tiny 4-seat vehicle features a 16.5-kWh battery suitable for a range of 124 miles, but, according to the press release, Mullen intends to market them as last-mile electric delivery vehicles for urban environments, suggesting that there will be some significant modifications to the cars' interior. The deal gives Mullen some much-needed revenue and may buy them time to move towards their own production.
This isn't Mullen's first foray into licensing and rebranding Chinese IP. The company previously entered into a deal with Qiantu Motors to license their DragonFly K50 EV sports car, but according to reporting from Hindenburg Research, Mullen defaulted on payment almost immediately and the agreement was terminated in 2019.
The EV company also announced last week that it has hired former GM Executive John Schwegman as chief commercial officer. Schwegman will oversee the company's commercial EV lines.
Despite all the news and signs of life, Mullen's stock still faces danger of being delisted from the Nasdaq unless it manages to trade above $1 for 10 consecutive days before March 6, 2023. – David Shultz