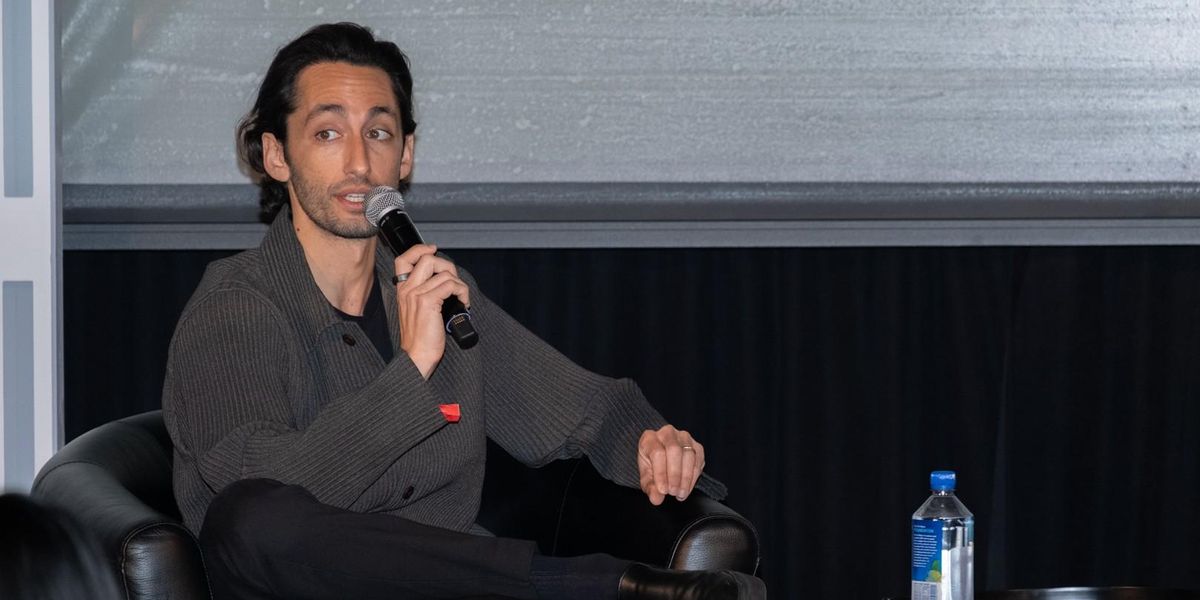 Photo by David Ruano/ dot.LA
This is the web version of dot.LA's daily newsletter. Sign up to get the latest news on Southern California's tech, startup and venture capital scene.
Jonathan Neman had no industry experience when he set out to create a healthy, accessible restaurant.

The Sweetgreen co-founder and CEO joined dot.LA co-founder Spencer Rascoff at the 2022 dot.LA Summit to discuss how the fast-casual restaurant chain has grown from one location in Washington D.C. to 180 restaurants with a $2 billion market cap.
---
Neman credits part of that growth to the technology Sweetgreen began integrating in 2013 when the company first introduced a mobile app for ordering. This concept was relatively new at the time. In addition, Neman said building up its in-house tech team to serve customers helped Sweetgreen scale by allowing a new way for customers to engage with the brand.
"We see technology as a wedge and an accelerator for our business," Neman said. "It's really important to how we bring our experience to life, both in the back of the house and from a consumer perspective."
But the pandemic forced Sweetgreen to reconsider how it engages customers, especially after the company's profits dropped by 80%. Sweetgreen began to pivot away from its traditional urban market and look toward the suburbs—a long-term goal it was forced to accelerate.
"We knew over time most of the business is going to be in the suburban sprawl of America," he said.
Rascoff said the way Sweetgreen connects with consumers in the long term had bucked some trends within the restaurant industry. The industry is notoriously difficult to succeed in, particularly as trends fall out of fashion.
"Sometimes these food trends sort of flame out," Rascoff said. "One thing that fascinates me about Sweetgreen is the strength of the brand."
Neman said the brand's success stems from its refusal to focus on one specific item—menus and ingredients change seasonally and geographically. Committing to customer experience on top of fresh ingredients has helped Sweetgreen's longevity.
"It's more about this general promise than it is about one specific dish," he said. — Kristin Snyder