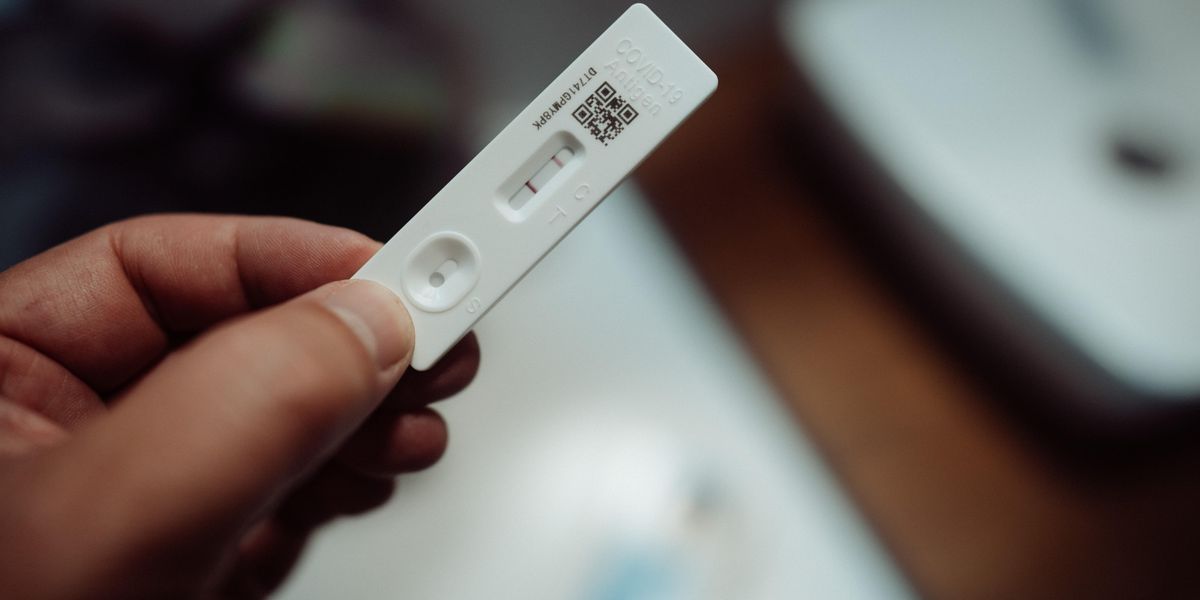 This is the web version of dot.LA's daily newsletter. Sign up to get the latest news on Southern California's tech, startup and venture capital scene.
I'm vaccinated, boosted, and I continue to wear a mask indoors at public places, but last month I got sick…. Yes, it was COVID-19.
It started out like a terrible cold with excessive coughing that prevented me from working efficiently. My gut feeling told me to take an at home COVID-19 test; 15 minutes later, I found out I was positive.
---
In Los Angeles County, only 76.8% of residents are fully vaccinated, while people who are eligible for a booster—only 58.7%—received one. When I received my shots, I felt protected against the virus and didn't think I would ever have to deal with it. Boy, was I wrong!
According to the CDC, there are two new Omicron subvariants, BA.5 and BA.4, that have accounted for more than 50% of the country's COVID cases as of Saturday. Over the July 4th weekend, there were 4,879 new cases reported in L.A. County alone, bringing the total to 3,148,370. While I can't say for sure which variant infected me, the likelihood of it being one of the two is very high.
It's no secret that the pandemic sparked a telehealth boom. Doctors are able to use telehealth services to screen their patients, prevent the spread of the virus and minimize close contact. Local telehealth startups including Greater Good Health, Kiira and SteadyMD have seen tremendous growth and funding pour in over the last year.
"There's a large amount of investment going into digital health companies, which will further drive innovation and help the ecosystem," Dr. Josh Emdur, chief medical officer at SteadyMD said in an emailed statement. "COVID opened up the door and people's minds to home testing for a virus, for being tested outside a brick and mortar. As more people gain more experience with remote care, with the experience comes more comfort as well as changes in what is considered to be a community standard to care --- when it comes to care that previously was thought to need an in person visit."
Today, the health care patient platform Healthvana announced it's offering a free telehealth visit for those who test positive for the virus and providing those eligible with free COVID antiviral medication, courtesy of L.A. County, even for patients who don't have health insurance. They're also offering free delivery for those living in Los Angeles County. This service is a response to the spike in cases in the last month. Anyone that tests positive for COVID can call the Los Angeles County Department of Public Health Telehealth Call Center at 833–540–0473.
While I didn't have this option a month ago, I'm glad that companies like Healthvana are taking action to ensure people are receiving the care that they need. But despite the good news, telehealth startups are facing scrutiny from the Department of Justice. Mental health startups including Walnut-based Cerebral are at the forefront of these investigations. Experts anticipate that we'll see increased scrutiny of telehealth services now that lockdowns have been lifted, which could pose a threat to the industry's existence.
Still, Dr. Emdur believes that telehealth will endure, in part, because it has helped manage patients' needs.
"Now that we have treatment options with COVID, by providing patients with an easy access front door to health care, we can potentially get them started on life-saving treatments without having to leave their house," Dr. Emdur said.
Telehealth couldn't have come at a better time for health care workers, who are at greater risk of contracting viruses. And for patients like me who are still recovering from COVID-19, telehealth services will continue to be crucial. - Decerry Donato