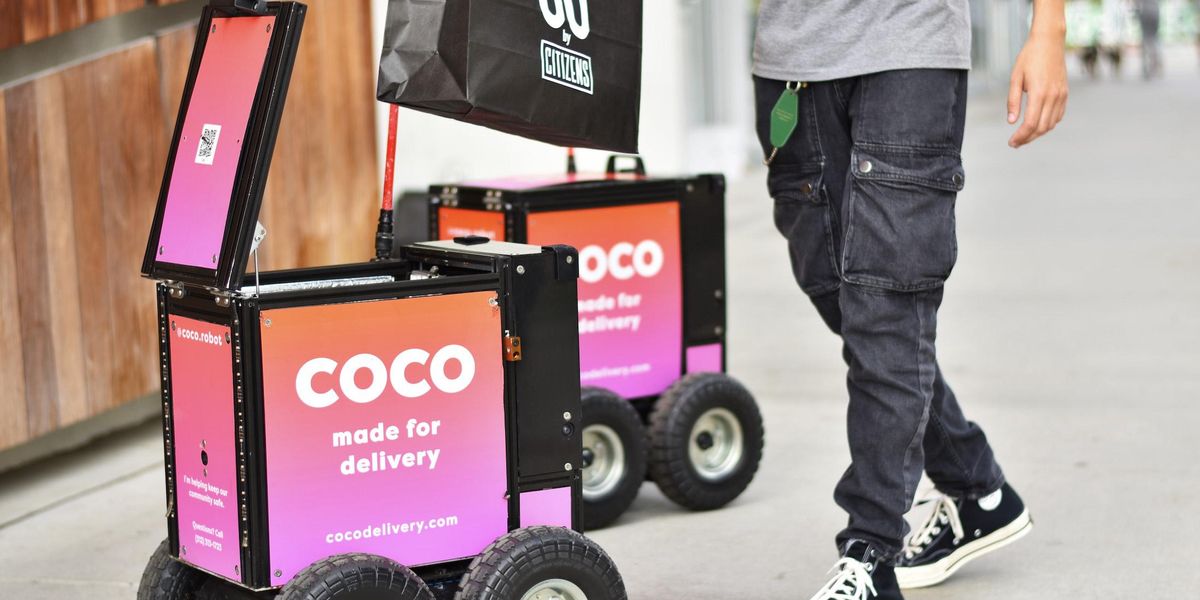 Coco
Coco, an L.A.-based startup that runs and operates pink delivery robots, is among the several semi-automated robot delivery services that have popped up in cities across California. Coco's delivery robots are equipped with GPS tracking, two-way microphones and a human pilot controlling it from far away. On Wednesday, the startup raised $36 million to keep expanding its fleet, but can it stand out from its competitors like Kiwibot, Starship and Nuro?
⬆️ As it prepares for its public listing, Universal Music Group says it expects 2021 revenue to grow by more than 10%.
💡 Involve.ai Inc., a Santa Monica-based developer of a customer experience platform, secured $16 million in a Series A funding round.
🎙 Joe Rogan is believed to have lost some influence following his exclusive Spotify deal.
🏘 L.A.'s multiple listing service provider, TheMLS, has partnered with RentSpree to give more than 16,000 Southern California agents access to its technology.
🏭 Irvine Electronics Inc. gets acquired by Volex for $16.4 million to expand its profile in North America.
🚨 Reddit users are calling on the platform to scale up its efforts to fight COVID-19 disinformation.

💉 COVID-19 vaccine booster shots given at six months are close to getting the FDA approval.