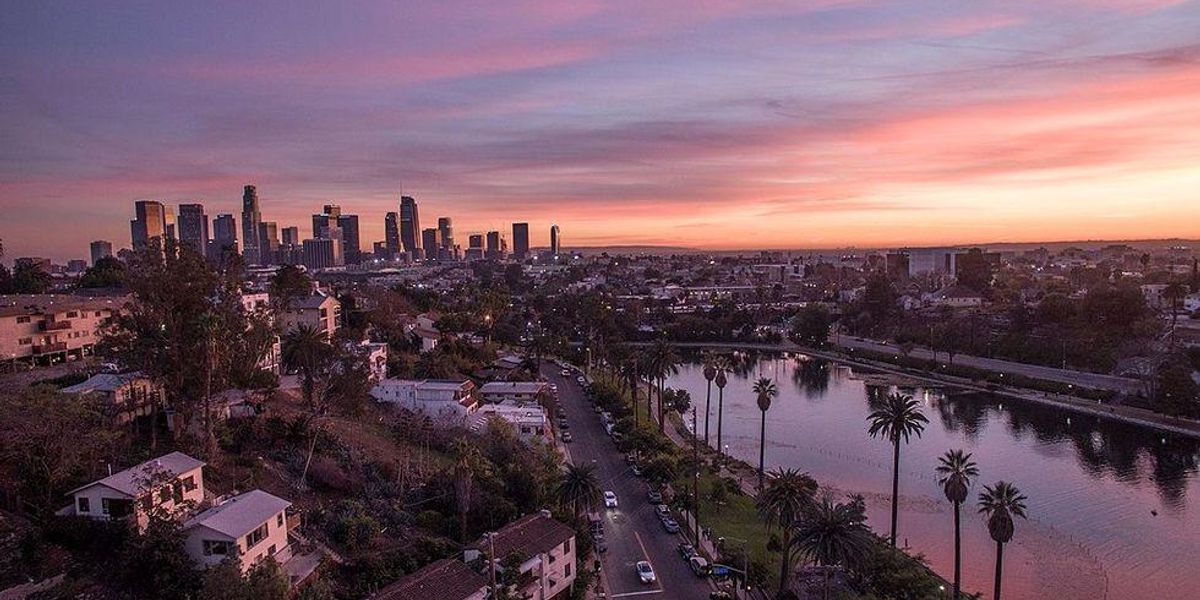 upload.wikimedia.org
Los Angeles Mayor Eric Garcetti has accepted a nomination to be the next U.S. ambassador to India. The announcement is already prompting mixed reactions about Garcetti's successes and failures as L.A.'s first "high-tech mayor."
If confirmed by the U.S. Senate, Garcetti could be leaving the tech scene in a different place than he found it. Once confined to "Silicon Beach," the tech industry has exploded throughout the region during his tenure. Follow us on Twitter to get updates.
Biden's executive order makes it easy to buy hearing aids.
Stanford researchers have created a new fabric that makes you cooler, literally.
Ex-Apple executive heads over to Netflix to work on podcasts.
Sales of NFTs have soared to $2.5 billion in the first half of 2021.
Scientists discovered a grain of stardust that may indicate the origin of Earth's water.
Biogen stocks fell as the FDA called for an investigation into its Alzheimer's drug.
Auto manufacturer Stellantis is investing $35.5 billion to build new EVs by the end of 2025.
Netflix is signing "Bridgerton" producer Shonda Rhimes with a new multiyear deal.
President Biden on Friday signed an executive order that sets new restrictions affecting industries from broadband to prescription drugs. Will the order impact your company in a significant way? Let us know.
On this episode of L.A. Venture we hear from Anna Barber who is an investing partner at M13, a venture firm that provides capital, mentors, assets and resources new businesses need to succeed.
Want to hear more of L.A. Venture? Listen on Apple Podcasts, Stitcher, Spotify or wherever you get your podcasts.