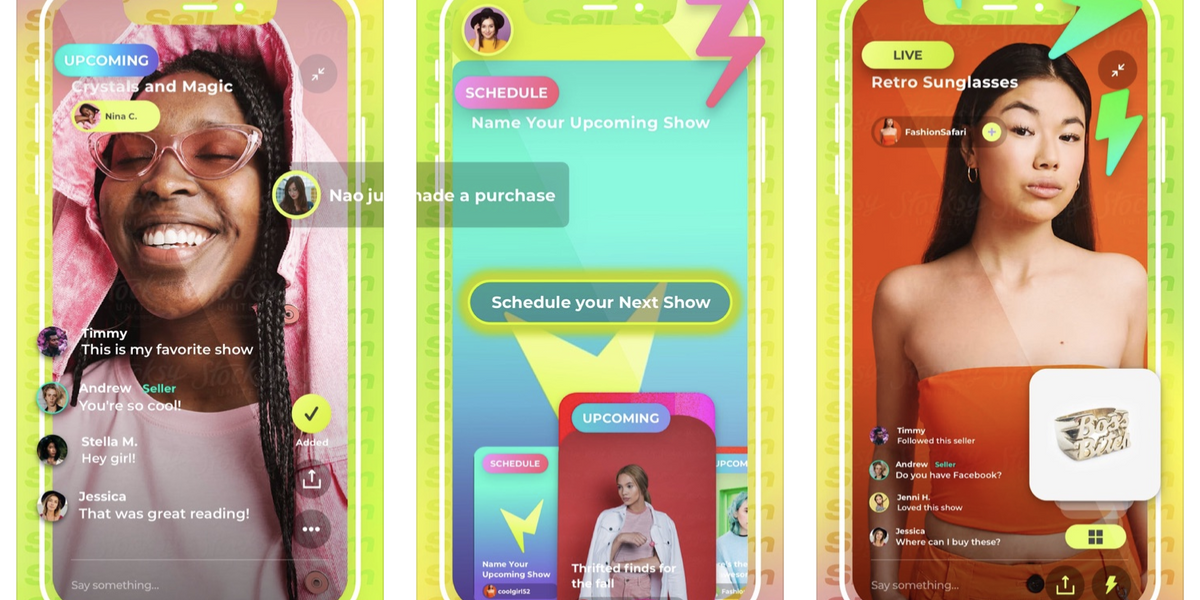 Popshop Live is one of several companies having live stream shopping.
This is the web version of dot.LA's daily newsletter. Sign up to get the latest news on Southern California's tech, startup and venture capital scene.
Black Friday used to be synonymous with department store fights and midnight lines. Online shopping has of course largely disrupted that model. Though last year we saw slightly fewer digital purchases with people deciding instead to brave the in-store crowds.
---
A new way of shopping may however once again upend the way people make their purchases. Livestream shopping features a host—often an influencer or celebrity—promoting products and answering questions in a live video. Those products can then be purchased by viewers directly from the platform.
This year alone, live shopping is expected to bring in $17 billion in revenue, up from the $11 billion it generated last year—a figure still far behind the $356 billion made from livestream shopping in China.
Nonetheless, here's how two Los Angeles-based livestream shopping companies plan to make live video shopping the latest Black Friday shopping trend.
The live shopping network has events planned for all the typical holiday shopping: Black Friday, Cyber Monday and Giving Tuesday. The company is also prepped for the more recently-introduced Sofa Sunday, when people are deal-hunting before Cyber Monday. This year, authors like E.L. James will sell signed copies of their books on a livestream.
Talkshoplive will also be working closely with retail partners like Walmart and Best Buy to show off discounted products on live videos. Those participating in traditional shopping can get a taste for live shopping as well. In New York, for example, some retailers will stream Talkshoplive shows on their window installations.
As livestream shopping reaches more people through partnerships with traditional retailers, CEO Bryan Moore says more people will turn to the concept to avoid waiting in lines. He says shoppers can learn more about the products they are buying as well since hosts can answer questions and provide detailed information in real-time. Adding that, "Oftentimes, when you're shopping in the holiday season you go into a store and it's so crowded that you don't necessarily get your questions answered."
For its Black Friday plans, LA-based Orca intends to the discounts on popular products like security cameras, backyard fireplaces and televisions. But co-founder Lauren Stevens doesn't think live shopping compares with traditional shopping; instead, she says it enhances the traditional e-commerce experience, which relies on static images and text. One way they plan on engaging with new technology is by streaming with the recently-launched TikTok Shop. TikTok has high ambitions for this feature. It is allegedly planning to build fulfillment centers in the U.S. to support its e-commerce endeavors, though it is unclear how soon they will be up and running.
On Cyber Monday, Orca will stream from its sports-centric account and people with access to the feature can purchase discounted items. But the feature is still early days and only available to a limited number of users.
Despite exploring the social media platform, Stevens says most people prefer a more "authentic" shopping experience—one that doesn't always rely on influencers drawing in their fans. Insisting that, "We don't think much about celebrities or influencers day to day."
Other companies, however, are leaning into their high-profile talent—Talkshoplive will have Gloria Estefan sell signed copies of her upcoming Christmas album via a live show. And people who purchase from a Whatnot livestream have the potential to win a flight to outer space.
Even as more platforms try make the business model more successful in America, livestream shopping likely won't completely disrupt e-commerce during one of the most lucrative weekends in the retail space. But it offers an alternative to the static online shopping that many may be eager to explore. Not to mention, as Covid cases rise, live shopping offers another way to shop from home. Still, Stevens says it's too early to see how the concept will play out throughout this holiday shopping season.
"Liveshopping functionality isn't widely available on major platforms," Stevens says. "But we believe we'll see people talk about it as a consumer experience this year, while in previous years it's been a business trend story." — Kristin Snyder