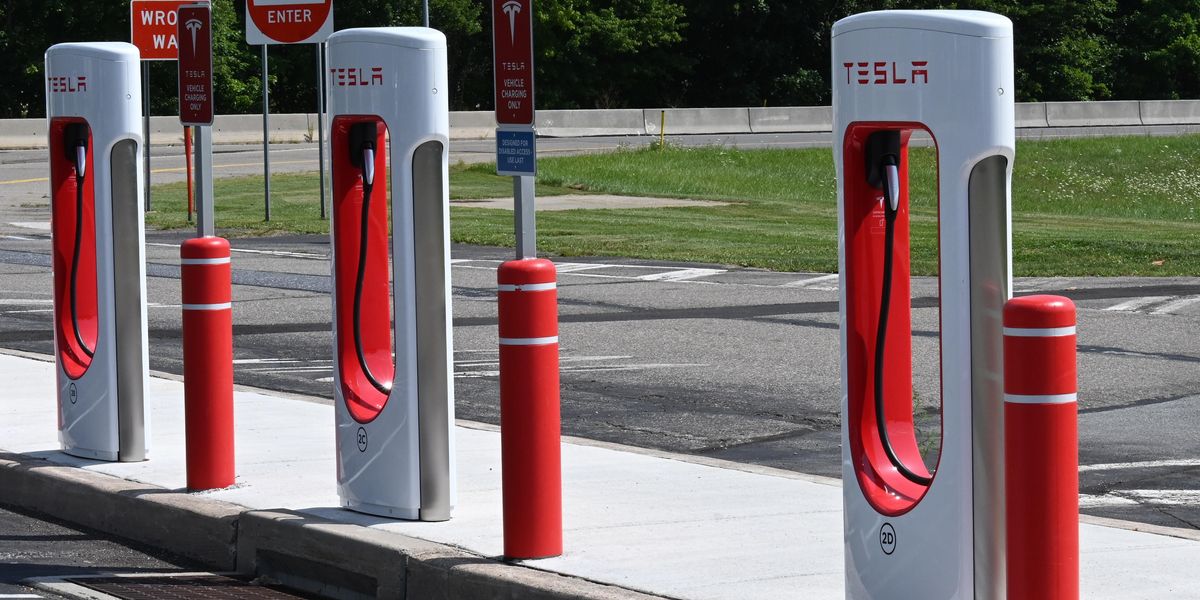 This is the web version of dot.LA's daily newsletter. Sign up to get the latest news on Southern California's tech, startup and venture capital scene.
This newsletter is sponsored by the 2022 Equity Crowdfunding Week November 9-11th at Tubescience Studios in DTLA.
With the midterm elections just days away, electric vehicles are proving a divisive issue, especially for the GOP.

---
On one hand, nearly every major automaker is planning to expand into the EV sector, creating thousands of high-quality jobs for constituents — many of which happen to be in red states. On the other hand, the Biden administration has championed the transition to electric. So jumping on the EV bandwagon also means admitting that the current administration has done some good things.
Unsurprisingly, it seems that candidates have simply decided to adopt whichever framing best suits their political agenda. Depending on who you ask EVs are either:
A great source of high-quality jobs
An emasculating and inflation-causing Democratic pipe dream built on batteries made in China
In Georgia, incumbent Republican Governor Brian Kemp has welcomed huge investments from EV manufacturers Hyundai and Rivian, both of which are attempting to build plants in the state. Hyundai's 8,100-worker plant officially broke ground last Tuesday. And Rivian's plant, which promises to bring 7,500 jobs to the state, is still forging ahead despite a growing thicket of legal red tape. For his part, Kemp has embraced both companies with open arms and has used his impressive record on job development to build a formidable lead in the polls over challenger Stacey Abrams.
In Ohio, the exact opposite scenario is playing out. There, Republican Senate candidate JD Vance is opposing construction of a new battery plant in Fayette County by LG and Honda. In a debate last month against incumbent Democrat Tim Ryan, Vance framed the plant's construction as part of a Democratic spending agenda that was responsible for driving inflation. Meanwhile, in Iowa, Republicans are running ads criticizing the EV sector's reliance on Chinese batteries.
Similar arguments are playing out all over the country, with incumbent Republicans attempting to take credit for electrification jobs wherever they can, while challengers use the "high cost" and "Chinese battery" arguments as a cudgel.
The truth, of course, lies somewhere in the middle. The EV industry is absolutely bringing new manufacturing jobs back to the United States. But that on-shoring is–at least in part–attributable to Biden's Inflation Reduction Act and its incentives which prioritize vehicles made with North American batteries. It's true too that almost all EVs are still too expensive for the average American to afford. But costs are sure to drop as more production comes online.
Whether this brazen and dissonant strategy pays off for the Grand Old Party remains to be seen. November 8th is Election Day in America and like so many consequential issues, the future of EVs could be determined by voters. - David Shulz