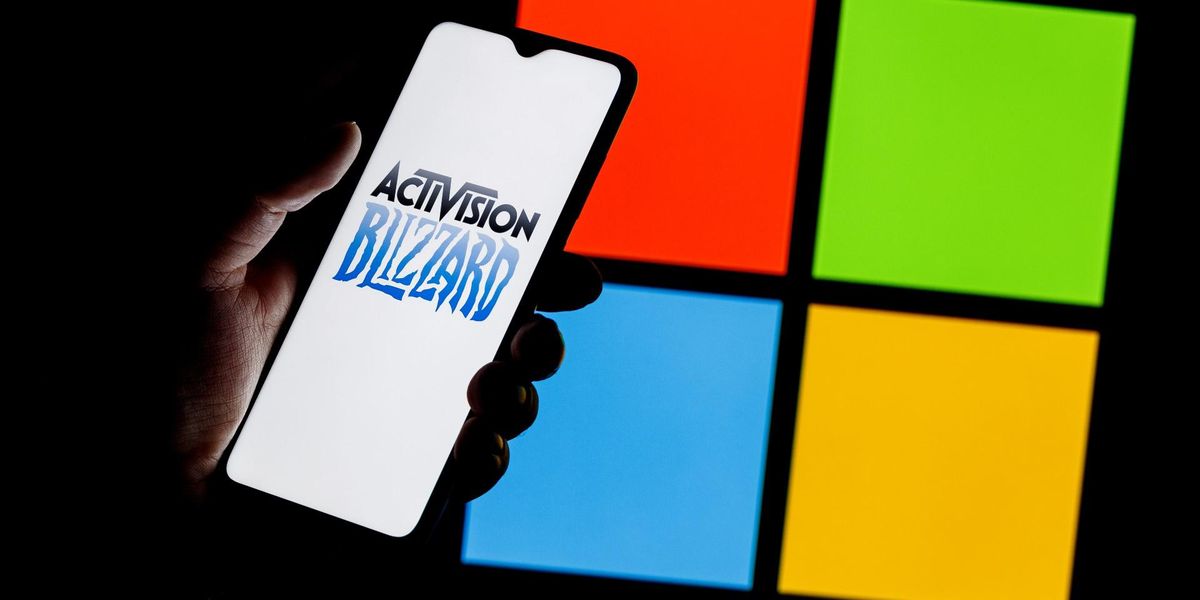 This is the web version of dot.LA's daily newsletter. Sign up to get the latest news on Southern California's tech, startup and venture capital scene.
U.S. antitrust regulators continue to circle Activision Blizzard's proposed merger with Microsoft.

Earlier this month, the Federal Trade Commission asked the Santa Monica-based video game publisher to hand over "additional information and documentary material" as part of its ongoing review of the $69 billion deal, Activision noted in a regulatory filing on Monday. The filing also said the Seattle tech giant was complying with a similar request from the FTC.
---
While the two companies have until January 2023 to seal their marriage—a deadline that can twice be extended by three months, to July 2023 at the latest—the clock is ticking. And as Axios explained today, both Activision and Microsoft will face significant financial fallout if the deal collapses, whether one of the parties pulls out or regulators block the transaction. Activision would be on the hook for nearly $2.3 billion in termination fees, while Microsoft would owe Activision up to $3 billion.
Activision shareholders, meanwhile, will cast their votes on the proposed acquisition on April 28, with the results of that vote shared on May 4. As disclosed in Monday's regulatory filing, Activision CEO Bobby Kotick urged shareholders to vote in favor of the merger, which would reward them to the tune of $95 per share. (Activision's stock closed Tuesday's trading at $79.30 per share—though the premium being offered by Microsoft hasn't stopped some shareholders from suing against the deal.)
While legal experts told dot.LA in January that it was unlikely regulators would block the transaction on antitrust grounds, the FTC's "second request" for additional information indicates that it's putting the deal under closer scrutiny. Gordon Lang, who leads law firm Nixon Peabody's antitrust practice, estimated that FTC and DOJ regulators file second requests in about 2% to 4% of all merger cases, with bigger transactions tending to draw more attention.
"There's some evidence that as deal sizes become bigger, there tends to be more" of these requests, Lang said. If the FTC ends up giving the merger a thumbs-down, the parties could then either argue their case in court, or just call the whole thing off (as El Segundo-based Aerojet Rocketdyne and defense giant Lockheed Martin did earlier this year).
Amid heightened political pressure from big tech critics on Capitol Hill, executives at both Microsoft and Activision have looked to give the impression that they're willing to foster competition—as evidenced by Microsoft's recent decision to revise its app store policies to provide developers with more access. After witnessing how Apple wiggled out of its own legal battle with Epic Games over its allegedly monopolistic app store practices, you can that bet Microsoft took notes.
All that said, even if Microsoft and Activision do assuage U.S. regulators' concerns, the deal is far from done and dusted: As Microsoft president Brad Smith told reporters last month, the company is seeking regulatory approval in 17 different jurisdictions around the world. — Samson Amore

How Are We Doing? Notice some changes to the daily newsletter? We heard you and we're working to make the newsletter more informative, with deeper analysis and more news about L.A.'s tech and startup scene. Let us know what you think in our survey, or email us!