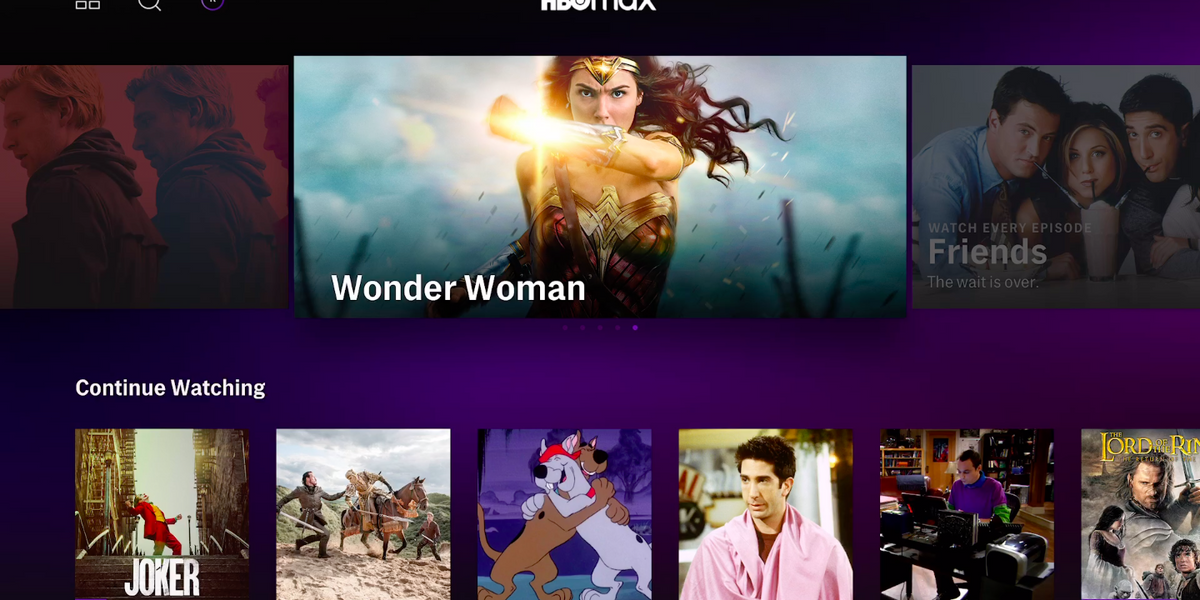 HBO Max launches with over 10,000 from a range of content\u00a0brands
This is the web version of dot.LA's daily newsletter. Sign up to get the latest news on Southern California's tech, startup and venture capital scene.
As the end of the pandemic streaming boom craters Netflix stock, the entertainment landscape has shifted significantly. Now that WarnerMedia has transformed into WB Discovery, its new management team– led by former Discovery CEO David Zaslav – is reversing course on steaming. (The elimination of the long-awaited CNN-Plus streaming service just weeks after it launched was our first major clue that the new team was not interested in wasting any time.) A few major decisions by Zaslav and WBD this week indicate the company has started to lose faith in the "all streaming, all the time" focus.

---
Most significantly, WBD no longer plans to release the DC Comics adaptation "Batgirl" in any form--either theatrically or directly to HBO Max--despite the fact that the film is reportedly already in post-production and came with a hefty $90 million price tag. (It was originally budgeted at $75 million but COVID-related delays bumped that up a bit.) Other projects have also reportedly been scrapped.
According to "Variety," WBD lost faith in not just those specific projects, but the idea of releasing original films directly to its streaming service, HBO Max.
WBD also started the long-term project of consolidating and streamlining its content offerings across fewer services this week, likely the first step in introducing a joint HBO Max/Discovery Plus offering or bundle. This includes plans to move a selection of shows from cable's DIY-centric Magnolia Network – curated by "Fixer Upper" stars Chip and Joanna Gaines – to HBO Max, while the CNN and CNN Films library jumps over to Discovery Plus.
Reports from social media and elsewhere indicate that more series and films are quietly being removed from HBO Max's library, including the Robert Zemeckis-directed "The Witches" and Seth Rogen starrer "An American Pickle."
This has predictably led to widespread concerns online from fans of other popular HBO Max originals, who suddenly feel the ground shifting beneath their feet. To be honest, not much has been done to allay these worries.
WB Discovery released its first post-merger quarterly earnings report on Thursday, but though rumors had swirled about major announcements, strategy shifts and even layoffs, executives were notably reserved about their future plans. On a call with investors, Zaslav indicated that HBO Max and Discovery Plus exist as "complimentary" services and will be bundled together at some point during summer 2023, but gave few other details.
One slide in particular, meant to highlight the complimentary nature of the two services, was immediately roasted on social media for distinguishing them along confusing and potentially inaccurate axes. The graphic indicates that HBO Max skews male, while Discovery Plus leans female, and notes that HBO Max is "lean in" and the home of "fandoms" while Discovery Plus is "lean back" and the home of "genredoms." Most who responded seemed unclear on what these terms even meant.
We learned that the entire company now counts 90.4 million subscribers to its streaming platforms. There were also indications that WB Discovery planned to cap its investment in new kids and family programming over the next few years, along with halting any new content licensing deals. CEO & President of Global Streaming and Interactive JB Perrette also indicated that the company had started the process of developing its own ad-supported free streaming service, similar to Paramount's Pluto TV or Amazon's Freevee.
But perhaps the most revealing part of Thursday's report came in a statement from Zaslav himself. He writes "we intend to maximize the value of [our] content through a broad distribution model that includes theatrical, streaming, linear cable, free-to-air, gaming, consumer products and experiences, and more, everywhere in the world."
It's a potential canary in the coal mine moment, an early indicator that CEOs and investors no longer see streaming as the sole or even the primary distribution channel for content moving forward. It also helps to explain all of this week's other decisions that befuddled fans and onlookers: without the financial boost from theatrical box office returns, WBD doesn't see a path to profitability for direct-to-streaming original films. Without an ad revenue stream for cable TV, WBD perhaps doesn't see a way to pay for enough content for a thriving combined HBO Max and Discovery Plus service. — Lon Harris