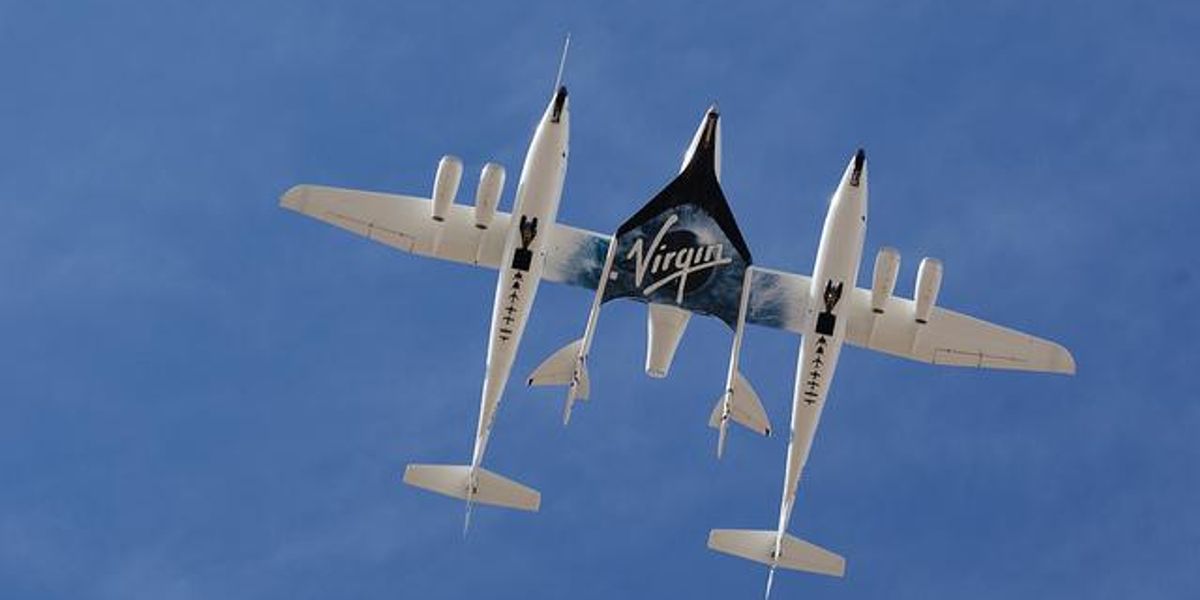 On July 11, an alarm sounded in the Virgin Galactic rocketship carrying billionaire co-founder Richard Branson back to land. The flight path deviation that triggered that alarm is now at the center of an FAA investigation — and that's prompted the Long Beach company to temporarily ground its spaceflights, including a recently announced research mission. The investigation raises new questions about the company's guidelines around safety.
💡 Black VC is seeking applicants for its Breaking Into Venture program by September 10.
🛒 L.A.-based Newegg Commerce, a tech-focused e-retailer, says it has begun to offer same-day delivery in Southern California.

💰 Pasadena-based Green Dot Corporation is pouring money into research to improve income sufficiency and stability for lower-income Black, Latinx and female gig workers.
🎙 L.A.-based podcasting platform RedCircle has raised $6 million in a Series A funding round.
🚀 Virgin Orbit says it will produce "tactical responsive" rockets for the U.S. military out of its Long Beach factory.
❗️ Yahoo and AOL are no longer named "Oath" and no longer part of Verizon Media after Apollo Global Management bought the media properties.
👀 YouTube's gaming arm has poached two of Twitch's biggest names, TimTheTatMan and DrLupo.
🚫 Locast has suspended its local TV streaming service after a New York court ruled it was illegally carrying copyrighted content from CBS, ABC, NBC and Fox.
💡 PledgeLA is seeking college-level applicants for its paid summer internship program at top VC firms in Los Angeles by October 31.
An FAA investigation into Virgin Galactic's July 11 spaceflight has forced the company to ground all its flights until further notice. That means that a pre-planned flight to take crew members from the Italian Air Force and the Italian National Research Council will likely be on pause. The company was eyeing a late September, early October timeline for its "Unit 23" flight.
Joshin makes getting caregiving as easy as getting a ride, food, groceries or laundry done on demand. The startup this week raised $3 million and expanded into Los Angeles and other cities.
California cities across the state are calling on Amazon to make changes to the way its sales tax revenue is distributed. As a result of a change in the ownership of its fulfillment centers earlier this year, tax revenue is now directed to the city where the shipping originated — Amazon's fulfillment center — leaving more than 90% of cities out of essential tax revenue.