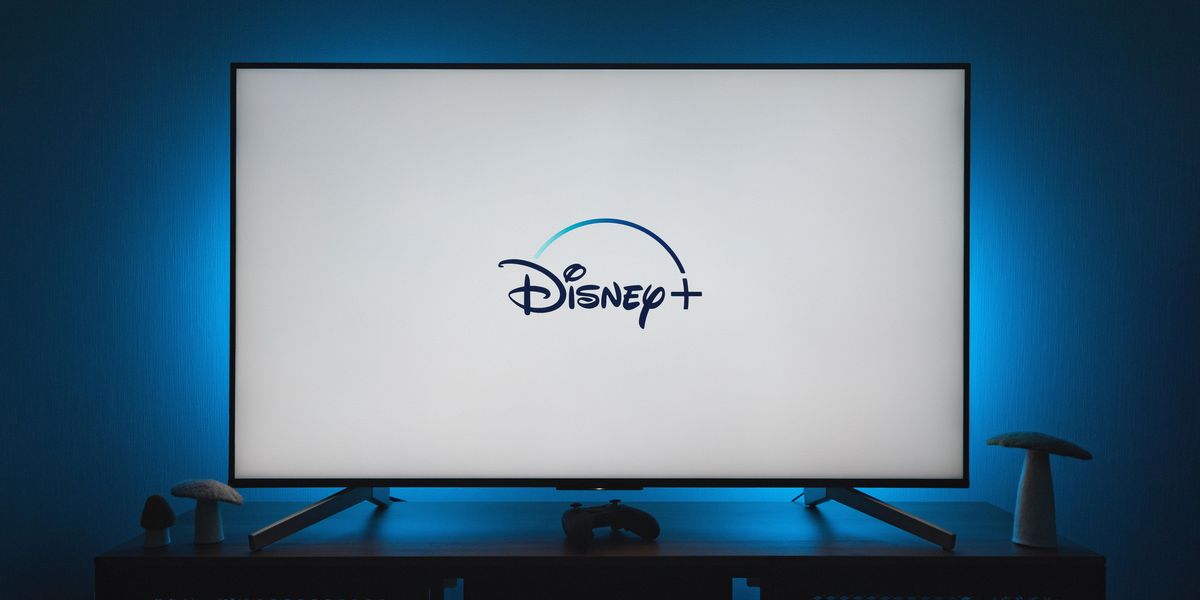 This is the web version of dot.LA's daily newsletter. Sign up to get the latest news on Southern California's tech, startup and venture capital scene.
This newsletter is sponsored by the 2022 Equity Crowdfunding Week.
Disney announced plans to introduce a new online storefront available exclusively to Disney Plus subscribers. The store will sell merchandise from brands across Disney's empire including Star Wars, Marvel, Disney Animation and Pixar with native advertising for products appearing on Disney Plus detail pages. (So for example, promoting "Mandalorian" toys directly on the Disney Plus "Mandalorian" page, or offering books on the making of "Hocus Pocus 2" to people who just finished watching the movie.)
---
The shop will become available to all Disney Plus subscribers who are verified to be 18 or over starting this week. Purchases actually go through Disney's main online store. If a person watching Disney Plus on their TV sees something they like, they'll be prompted to scan a QR code with their phone which will direct them to make the purchase and check out. (A regular online version of the store is also available via ShopDisney, but still requires a Disney Plus log-in credential, to prove that you're a current subscriber.)
These aren't just random odds and ends for sale, either, but some of the highest-profile new products Disney has coming out for the remainder of its 2022 pipeline. Disney Plus subscribers will get early access to the DarkSaber Legacy Set from "The Mandalorian" ($249), along with lightsabers inspired by "Obi-Wan Kenobi" ($375) and Ahsoka Tano ($400). For MCU fans, the store features Doctor Strange's cloak ($99), Scarlet Witch's signature headband, Captain Carter's vibranium shield ($400) and "Black Panther" collectible masks and jackets. Other merchandise will be available on a made-to-order basis, such as T-shirts and sweatshirts inspired by the films "Frozen 2" and "Lightyear."
Though they're integrating their store more prominently within the platform itself, Disney isn't actually the first streamer to come up with this idea. Netflix introduced its own boutique branded merchandise storefront – Netflix.shop – in June of 2021, which offers bespoke luxury items based on its popular shows and films. Current items include a $59 Metallica x Hellfire Club hoodie from "Stranger Things," a $319 "potions" pendant necklace with an obsidian charm for fans of "The Witcher," and for the "Blonde"-heads among us: a 27.5-inch Be@rbrick figurine featuring Andy Warhol's Marilyn Monroe print can be yours for only $814.
Netflix also has physical merch stores located within some Target locations, and recently announced a new partnership with Walmart to bring merch-filled "Netflix Hubs" – which new subscribers can also use to create their accounts – to stores nationwide.
Though obviously there's money to be made selling "She-Hulk" Funkos, Disney has more on its mind here than purely boosting toy sales. Back in August, The Wall Street Journal teased an initiative designed to unify various Disney's product offerings: a membership program for dedicated fans, similar in concept to Amazon Prime. Such a bundle would come with a range of benefits, potentially including the early access to merchandise that's now included for Disney Plus subscribers, along with theme park discounts, special offers on cruises or resort stays, and so forth.
It's another gradual step by The Mouse toward the vision shared by CEO Bob Chapek at the Wall Street Journal's Tech Live conference last month. He discussed "the physical and digital aspects of your Disney lifestyle coming together" over the next few years, using the company's various divisions and product offerings to gain deep and specific insights into their fans and consumer behavior more generally.
For example, Disney engineers are currently developing system that would allow the streaming service and theme parks to interact and share data more closely, so if you go to Disneyland and went on the Pirates of the Caribbean attraction four times, your Disney Plus account knows you enjoyed that ride and suggests the "Pirates" film series next time you log in. As well, enthusiasm about a specific Disney live attraction or event could drive the creative development of new Disney+ shows or films. Just what every writer in Hollywood is most eager to hear! Their decisions will now be driven by the best spot in the park to relax and grab a Dole Whip!– Lon Harris