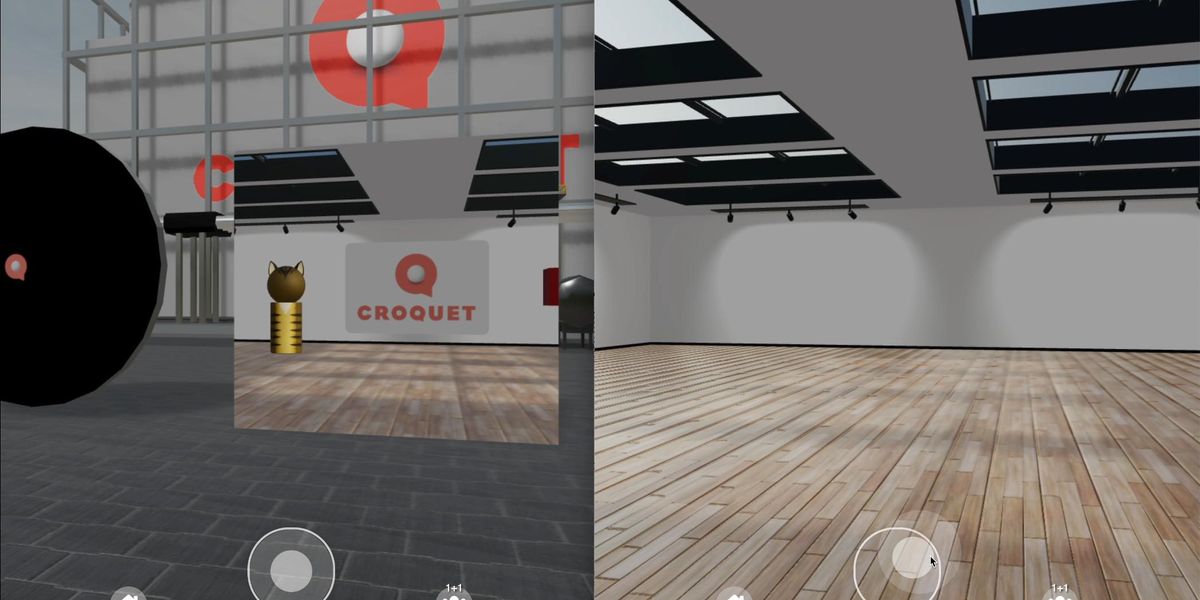 Photo courtesy of Croquet
This is the web version of dot.LA's daily newsletter. Sign up to get the latest news on Southern California's tech, startup and venture capital scene.
One of the biggest challenges to making the metaverse a reality is "interoperability," a jargony term to describe the ability of different computer systems or software to work with each other.
As it relates to the metaverse, the idea is that you could use the same digital avatar to identify yourself in different virtual worlds. Maybe take a whiteboard from one online workspace to the next. Or perhaps buy a car in one video game and drive it in another.
---
A basic analogy is the way phones work, said David A. Smith, a founder and CTO of the Los Angeles-based metaverse startup Croquet. Your phone can call virtually any other phone on the planet, regardless of the device's brand and wireless service provider. The same idea should apply if/when we're all wearing virtual reality headsets, Smith contends.
"As soon as you understand [the metaverse] as a communication platform, then obviously the interoperability becomes paramount," Smith told me. "This ability to share any virtual space—any metaverse space—at any time becomes a crucial aspect of what this whole thing really means."
Some are skeptical that this concept can become reality because of a host of technical and economic obstacles. For example, if you take a 3D model from one platform and move it to another, it can render completely differently, experts previously told me. On the business side, VR device makers or platform operators are incentivized to contain users within their walled gardens. Company A could allow someone to wear an avatar t-shirt previously bought in Company B's virtual world. But Company A could potentially make more money by forcing the user to buy one of its avatar accessories, instead.
It will take a while for all of that to sort itself out. But Croquet believes some answers lay in putting the metaverse on web browsers. The 15-person startup sells a web-based metaverse operating system for developers to build virtual spaces. It has free and paid tiers that charge clients based on the amount of usage.
According to Smith, there are many reasons why a web-based metaverse makes sense. For one, internet browsers are already on almost every device with a screen. There's little friction to join or share a VR experience when it's on the web versus an app you have to download. The web is also built on largely common design standards that make it easy for users to navigate websites created by different developers.
"The browser plays the role of that network of communication between any device," Smith said. "It's already won that interoperability war."
With that in mind, Croquet rolled out a system last month called "Portals" that securely connects 3D, web-based spaces developed by different parties. The portals look like digital doorways showing a glimpse of the other world that can be entered—a bit like the inter-dimensional portals deployed by Doctor Strange. Croquet, which has raised $4.8 million since launching in 2019, has released the Portals' API so developers can use the tech to link their virtual worlds together, including those not created using Croquet's tools.
To use another analogy, Smith compares Portals to the way hyperlinks take internet-users from one place to another.
"They were doing web surfing," Smith said of webpage links. "Now, we're doing meta-surfing." — Christian Hetrick