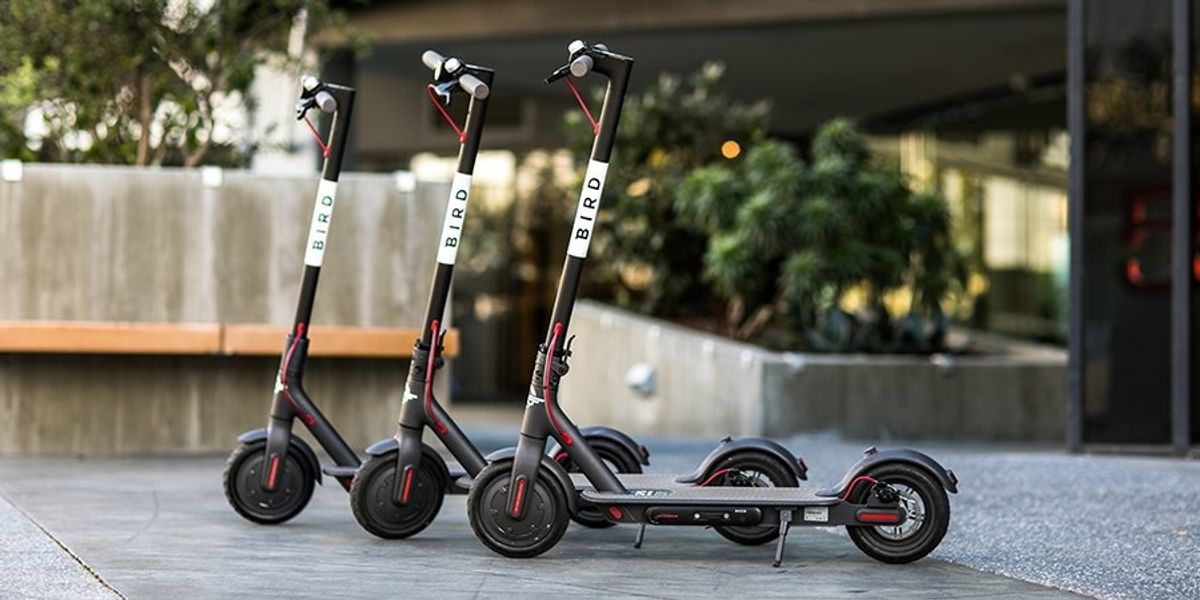 Ben Bergman
"It kind of sucks things went down the way they did and remote work became mandatory."
Bird is trying unload its Santa Monica HQ, less than a year after a costly renovation. Fidelity has marked down the value of its Bird investment by 17% since the start of the year. Senior finance reporter Ben Bergman looks at whether it's just another bump in the road or a more troubling sign of things to come.
China overtakes the U.S. as world's biggest box office.

Tesla scales back its used car warranties.
TikTok bans QAnon conspiracy.
Lockheed picks Relativity Space to manufacture rockets for its next NASA mission.
L.A.'s Pearpop launches to help TikTok influencers monetize their fame.
SiriusXM moves Stitcher's podcasts over to Pandora.
Disney Plus adds 'negative depictions' disclaimers to some classic kids' movies.
AMC offers $99 private theater rentals.
SpaceX launches 60 new satellites into orbit and aims to launch more on Wednesday.
Hydrogen could revolutionize airlines.
The dot.LA Summit is coming later this month, featuring cutting-edge programming, fast-pitch competitions, networking, workshops, social events and a live awards show. See the speakers list, register here and vote for who should pitch in our startup showcase!