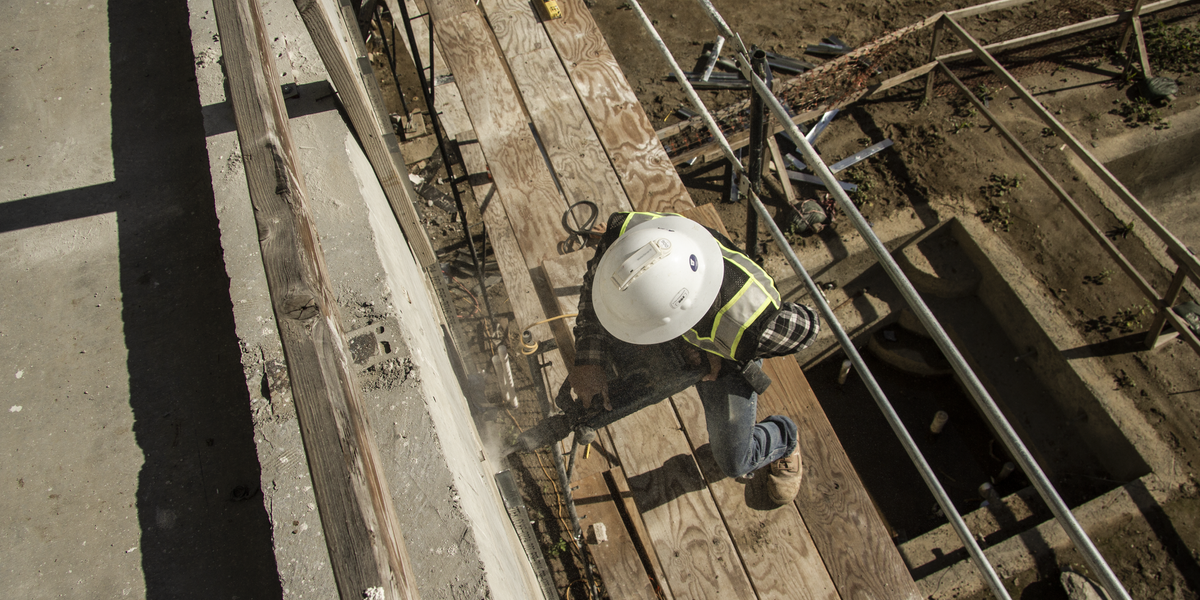 "We will not be shy about shutting down construction sites that do not comply, so comply."
L.A. Mayor Eric Garcetti has vowed his administration will crack down on construction sites that don't enforce social distancing for their workers. Meanwhile, at a site in Chatsworth, new technology is being tested that could lay the groundwork for a sensor-based system to track just that — and deliver real-time data to managers. Will it catch on? Senior Reporter Ben Bergman reports.
Join us tomorrow for our latest strategy session. We'll be looking at investing in uncertain times with some of L.A.'s most influential VCs. The event is free, but space is limited!