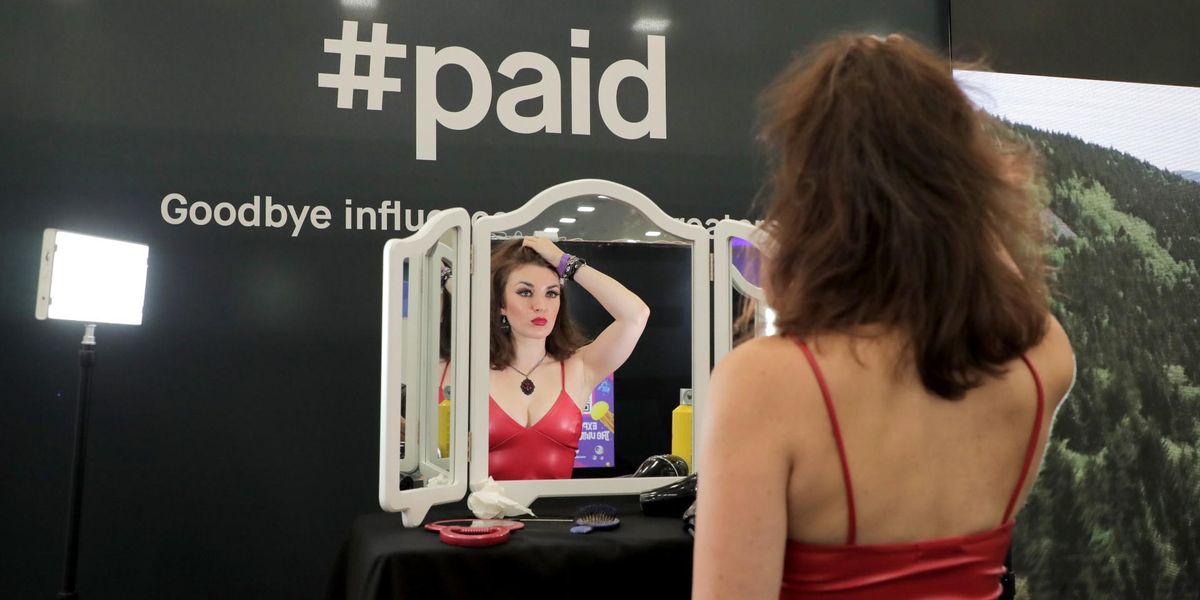 Image courtesy of Vidcon
This is the web version of dot.LA's daily newsletter. Sign up to get the latest news on Southern California's tech, startup and venture capital scene.
Within minutes of walking into the Anaheim Convention Center on Thursday, I found my path blocked by a teen filming a TikTok dance—the first of many I saw throughout the day.

TikTok's fingerprints are all over VidCon, the 12-year-old annual convention centered around the booming creator economy and ever-growing realm of digital video content. That was evidenced by the teens wearing TikTok couture and the Culver City-based company's new role as the event's official sponsor. So many creators wore bright pink ensembles that one might have thought they'd stumbled onto the set of Greta Gerwig's "Barbie" movie.
---
And yet, many of the TikTok creators who have actually made it to the big screen—or at least parlayed their success on handheld devices into bigger, more lucrative platforms—were notably absent. Sure, the two creators currently racing for the most TikTok followers—Charli D'Amelio and Khaby Lame—both had scheduled events at VidCon this week, as did Brittany Broski. But the likes of Addison Rae, Loren Gray and Bryce Hall are among the big viral names who have opted to skip the proceedings.
At a panel that explored TikTok's impact on the entertainment industry at large, Bryan Thoensen, the company's head of content partnerships, noted that more creators are seeking opportunities outside of the app—with Hollywood agencies and production studios alike looking to tap into this growing talent pool.
"These entities are constantly asking, 'Who's on the precipice? Who's next?'" Thoensen said. "We work very closely with helping those creators to springboard into the next big thing for them."
Thoensen cited Tabitha Brown, who signed with CAA in 2020 and released a book last year, as emblematic of the heights that TikTok creators can reach—and sure enough, Brown isn't attending this year's TikTok-branded VidCon. Neither are Emily Uribe or Juju Green, whom the Academy of Motion Picture Arts and Sciences' vice president of digital marketing, Meryl Johnson, credited on Thursday for the success of TikTok's Oscars red carpet livestream this year. In fact, only a few of the TikTok stars name-dropped throughout the panel, such as Reece Feldman, had planned VidCon appearances.
With major entertainment industry stakeholders like the Academy now elevating TikTokers to larger platforms—and TikTok itself helping to forge such connections, according to Thoensen—it's no surprise that many of the app's top creators are now looking beyond TikTok, especially given its relatively limited monetization opportunities. So while investors are eyeing the creator economy closer than ever, it appears many TikTokers are now looking beyond the world of VidCon for their "next big thing." — Kristin Snyder