early stage funding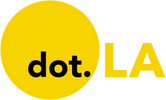 Get in the KNOW
on LA Startups & Tech
X
early stage funding
Women entrepreneurs in Southern California are more likely to receive early-stage funding from the nation's top 100 VC firms than if they live elsewhere, according to an exclusive new look at a report on U.S. VC investment in diverse founders.
The report, previewed Wednesday at dot.LA's summit, was conducted by RateMyInvestor in partnership with Diversity VC. It looked at investments under $100 million made by the nation's 100 most active VC firms by deal numbers during 2018 and 2019. It also accounted for the "perceived" race and gender of founders, said Bennett Quintard, co-founder and COO of RateMyInvestor.
The survey fills a glaring gap in official data around the racial makeup of companies receiving VC-backed investment. Earlier this week, dot.LA reported that VC investment in all-female founded companies in L.A. dropped 70% in the third quarter compared to last year, while all male founded companies saw a 385% bump, according to an analysis of PitchBook data. But PitchBook does not track data around race.
Of the total capital invested nationally, about 5.5% went to 429 founders and 187 startups in Southern California.
The report found 84% of capital in the U.S. went to male founders. But in L.A., female founders fared better. The percentage of all-female teams that received funding is almost twice as high as it is nationally. Female and mixed-gender teams were likely to receive larger seed and Series A checks than the national average, and mixed-gender teams tended to raise more money than single-gender teams.
Women who received capital were more likely to have an Ivy League education than men — 20% versus 12.75%. And everyone was more likely to be white. Of the 429 L.A. founders, only two were LatinX and nine Black.
"To be honest with you, I'm not surprised, and I'd be surprised if anyone was surprised by the data," said Eyana Carballo, manager of global commercial strategy & IP at BCG Digital Ventures, the corporate venture arm of Boston Consulting Group.
"'I've seen VCs really increased portfolio diversity by investing in gender and gender equity, from board and founder representation to, honestly, target-setting: percentages of funding reserved for women-led startups," she said. "But diversity isn't a side hustle, nor is how we attack it. We tend to attack it like in a singular monolithic way. I would love to see firms and stand up to solve more structural and institutional diversity by weaving more equitable solutions into every business outcome."
Anthony Zhang, co-founder and CEO of Vinovest said that "it takes years for an ecosystem to change at the Series A or later stage." He added: "It doesn't seem like those founders that maybe have started their company a little bit earlier, have seen that support."
Other issues that crop up among racially diverse founders is the inability to access the same "friends and family" capital and networks many white founders start off with. On the flip side, "disenfranchised communities of color" are often left on the sidelines in terms of getting opportunities to write checks to create generational wealth, Carballo said.
Quintard acknowledged that "Asia is a massive, massive place" and that the data should include a better breakdown of data that differentiates between Asian Americans from different geographic areas.