Image courtesy of PledgeLA
A new survey of the Los Angeles venture capital and tech community released Wednesday has found that white employees have a leg up on jobs through their personal networks and female tech employees continue to earn less than the national average, at 71 cents to their male counterparts' $1, among other findings.
The results were provided as part of the second annual survey by PledgeLA, an initiative created by the Annenberg Foundation and the mayor of Los Angeles to promote civic engagement and diversity within the tech community.
PledgeLA has 222 signatories from L.A.'s venture capital and tech community, including Beyond Meat, Honey, Fernish, FabFitFun, Snap, Soylent and Sweetgreen, who have pledged to "increase our community engagement by supporting organizations that are making a difference throughout Los Angeles," "actively and continuously improve equity, diversity, and inclusion at all levels of our organizations and in our investment decisions," and "hold ourselves accountable by measuring and transparently reporting on our progress and impact on these outcomes." (Note: dot.LA is a PledgeLA signatory.)
On the diversity front, "PledgeLA VCs fail to reflect the diversity of Los Angeles both within firms and in their investments," the report found, noting that Latinx, Black and women founders were among the most underrepresented groups.
"We still have much work to do, but know that our driven coalition of leaders from tech, venture capital, city government, and philanthropy are committed to helping bring ever more Angelenos into high-paying jobs and most importantly, to the decision-making table," said Cinny Kennard, executive director of the Annenberg Foundation.
Key findings from participating firms include:
White employees overwhelmingly get their jobs through referrals and personal networks while people of color typically apply through LinkedIn or a company website.
PledgeLA participating companies are more racially diverse than Silicon Valley, with a larger share of under-represented minorities at employee and manager levels
PledgeLA participating companies are twice as likely to back female founders, but women still make up only 18% of their investments.
There is virtual gender parity among employees and managers, especially compared to the more male-dominated Silicon Valley, even as pay lags. Women from under-represented minority groups only make up 5% of the workforce.
While 74% of L.A. County is nonwhite, 44% of participating VC firms are nonwhite. That's roughly similar to the 45% from last year's survey.
Firms are still more white and male among their senior leaders and executives, with men making up 58% of all leadership and white VCs making up 52%.
Most VCs, especially non-white VCs, are "unsure" of how fair raises and promotions are.
Women VCs earn about $18,000 less than their male peers, or roughly 82 cents per a man's $1.
8% of VCs reported experiencing misconduct, including sexual harassment, at the job or a work-related event.
Many of the 186 tech companies and VC firms that were signatories at the time annual survey was conducted did not fill it out, despite their pledge to do such reporting on their progress. In all, 460 individuals representing 76 tech companies and 46 VC firms across the L.A. ecosystem took the 20-minute anonymous survey between November 2019 to March 2020, according to PledgeLA.
Austin Clements, the chair of PledgeLA, said that "the goal is that we would eventually get to 100% participation" but in general he's "very happy" with the level of participation and general engagement on the issue this year.
The anonymous survey results are individually available to each company as well as their employees at the discretion of the company. PledgeLA committed to each signatory that it would not release individual company data publicly. The survey results are aggregated and anonymized. The initiative is planning to build out a leaderboard to highlight best practices and exemplars among L.A.'s firms and companies.
"We found that most companies just do not track these things," said Jasmine Hill, PledgeLA's Scholar-in-Residence. "The L.A. tech sector is a growing one and most of the time companies get very large and then as an add-on (or) from public outrage have to respond — and then say 'we're going to prioritize diversity'."
New Fund for Black and Latino Founders
PledgeLA and AnnenbergTech also announced Wednesday the launch of a fund for South L.A. founders, in response to the survey's findings. The fund is a $500,000 pool of non-equity funding for early-stage Black and Latinx founders in South L.A who might not qualify for traditional investment capital. Applications are expected to be opened online in August. Interested founders can participate in a virtual pitch week this fall. Twenty companies will be selected to receive $25,000. The Annenberg Foundation will provide each company with training and support from Grid110, a nonprofit accelerator program.
"We love the idea that we can get in on the ground floor of supporting early stage Black and Latinx founders in South Los Angeles...to be able to say, 'Come on, everyone should have a seat at the table. What can we do to make that happen?" Kennard said in an interview with dot.LA.
Los Angeles Mayor Eric Garcetti said in a statement that "as we confront COVID-19 and begin the long road to economic recovery in its wake, our city will keep equity at the core of everything we do and keep the promise of Pledge LA -- to bring a more diverse chorus of voices into the heart of our dynamic tech sector."

Image courtesy of PledgeLA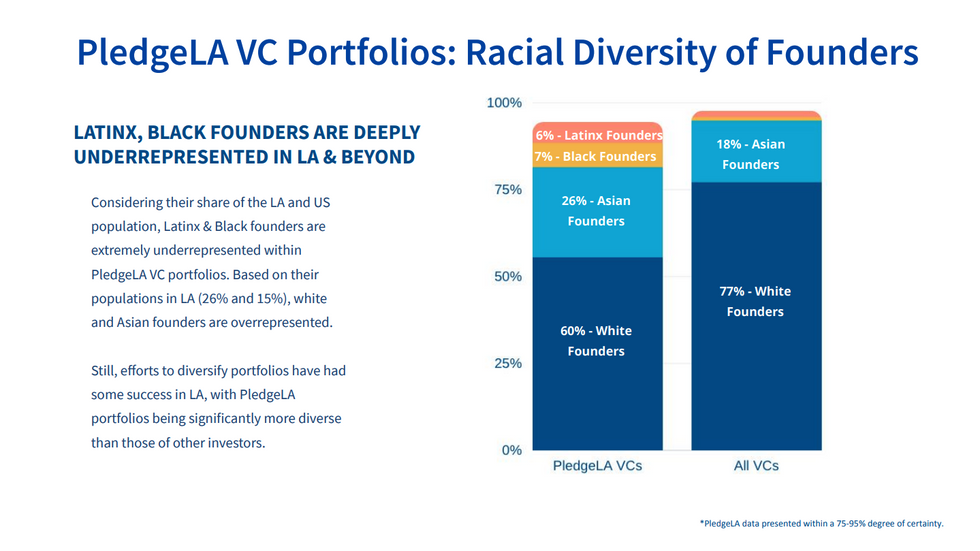 Image courtesy of PledgeLA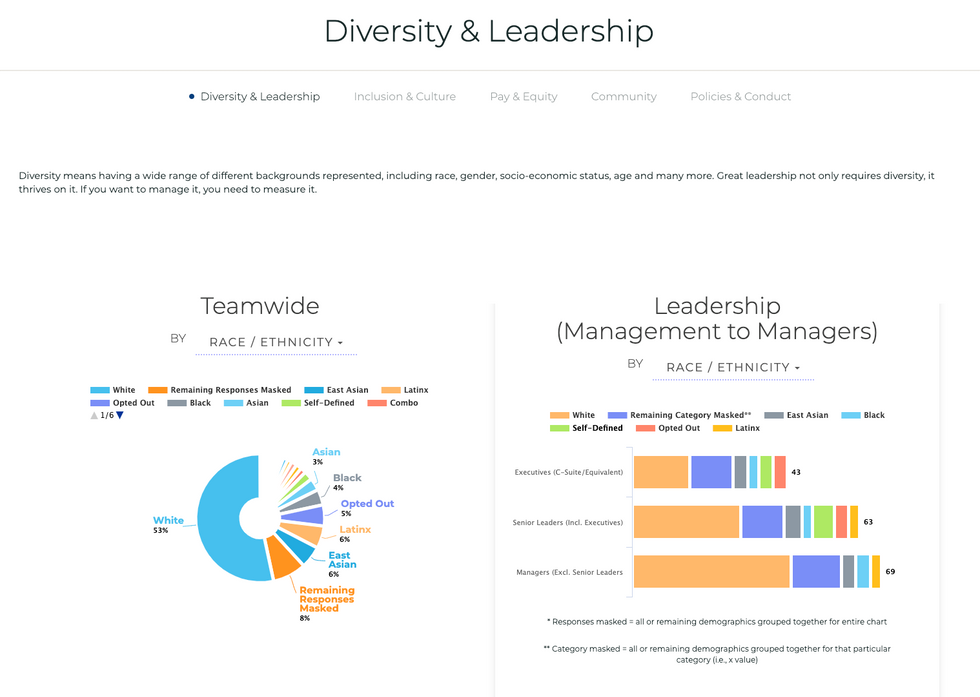 Image courtesy of PledgeLA
__

Do you have a story that needs to be told? My DMs are open on Twitter @latams. You can also email me at tami(at)dot.la, or ask for my contact on Signal, for more secure and private communications.