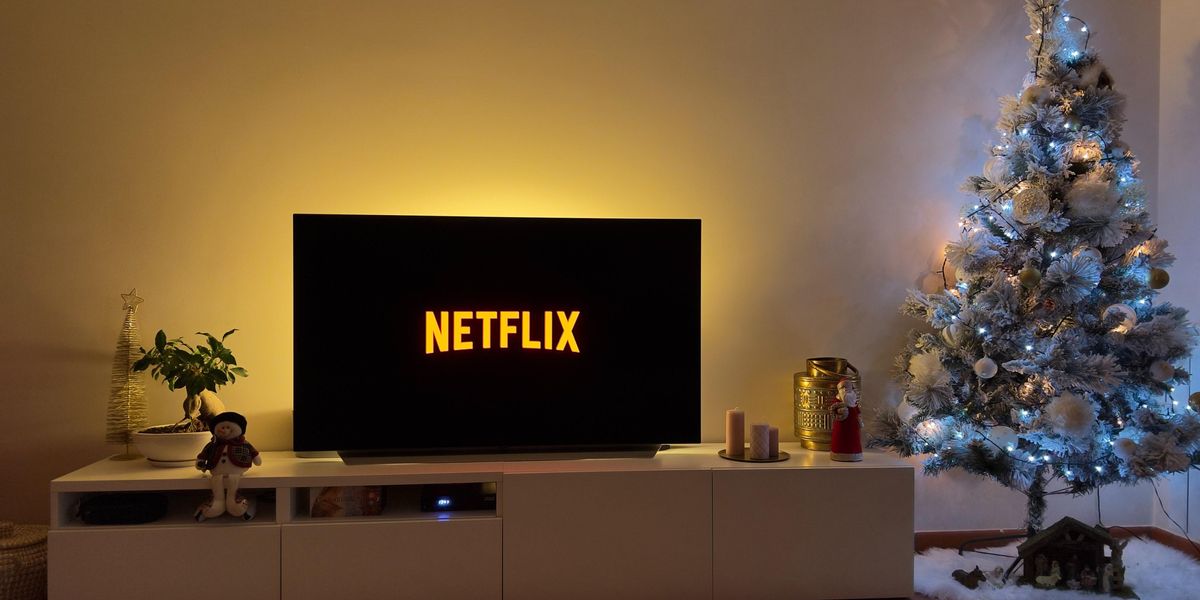 This newsletter is sponsored by the 2022 Equity Crowdfunding Week November 9-11th at Tubescience Studios in DTLA. Learn more here!"
Netflix's first-ever ad-supported tier launched on Thursday in the U.S. and 11 other countries. The streamer's new "Basic with Ads" plan costs $6.99 per month, $3 less than the next level up, the $10-per-month "Basic" plan.
---
Though ad-supported platforms have proved popular in the streaming marketplace, and were even an early selling point for subscription platforms from Hulu to Peacock, Netflix has long resisted integrating paid spots into its own service. Co-CEO Reed Hastings publicly shot down the notion as recently as the summer of 2020, when he told a crowd at a financial conference that Google, Facebook and Amazon already dominated the online ad space and "there's not easy money there." Ultimately, the economy and the realities of the streaming marketplace caught up with him. After a chilling dip in subscribers and a corresponding stock plunge, Hastings seemingly changed his tune.
Not all Netflix content will always be available to "Basic with Ads" subscribers, due in part to licensing restrictions; some titles contractually can't steam on the platform with advertising. "Basic with Ads" also disables downloads for offline viewing, and caps streams at a resolution of 720p. To upgrade to 1080p, you'll now have to pay for the $15.49 Standard plan, while 4K streams become available at the $19.99 "Premium Plan" level. (Dang, what else do we get with that? They don't send you a bottle of bourbon or nothing?)
The number of ads that play depends on the content being viewed. Most Netflix shows and films will run with traditional 15-to-30 second spots, totaling around 4 or 5 minutes of commercials per hour of content. Some newer films, like the "Knives Out" sequel "Glass Onion," will play with just preroll ads. Netflix also plans to monitor viewership data around the ads with help from Nielsen in the U.S. and the nonprofit group BARB in the U.K., and may adjust the format based on subscriber activity and response. According to Netflix's own figures, 85-90% of the content on the platform is compatible with some form of advertising.
It's only been about seven months since Netflix first announced plans to introduce ads to its service for the first time. The streamer actually beat rival Disney Plus out of the gate. Their promised ad-supported plan doesn't arrive until next month and it's just a tiny bit more expensive, costing $7.99 per month. (They are, howeer, offering a package deal on Disney Plus, Hulu, and ESPN Plus together.)
Netflix initially planned to charge sponsors $65 to reach around 1,000 viewers (known as the "CPM"), but this price point was seen as excessively high for a new platform with relatively opaque audience measurement tools, and came down a bit following negotiations with ad buyers. At launch, Netflix ads are selling at CPMs around $45-$55. Should the "Basic with Ads" plan prove successful among subscribers, and the streamer demonstrate that it has developed accurate ad-targeting processes, this number will likely tick up over time. Major Netflix advertisers at launch include the luxury brand LVMH Moët Hennessy Louis Vuitton, Budweiser brewers Anheuser-Busch InBev and beauty brands L'Oréal and Nyx.
Behind the scenes, much of the work remains ongoing. Earlier this week, Netflix beefed up its advertising team, adding five new top executives from Amazon, YouTube, TikTok and Snap. The group includes former Amazon global head of sports strategy and research Julie DeTraglia, who will now serve as Netflix's VP of ads measurement strategy; Julie Green, TikTok's former director of global business solutions; and Nicole Sabatini, who previously ran product marketing for YouTube's ad marketing division.
As well, the Wall Street Journal reported on Wednesday that Netflix's licensing agreements with major Hollywood studios have yet to be completely finalized. The streamer is apparently still working out the details with frequent creative partners Walt Disney Co., Comcast, NBCUniversal, Sony Pictures Television, Warner Bros. Discovery and Lions Gate Entertainment. (Some of these studios, such as Disney, have streaming services that directly compete with Netflix, and don't provide any original content for Netflix, but they nonetheless license classic shows, such as "Grey's Anatomy" or "How to Get Away with Murder.")
Questions remain as well about whether or not the creatives who actually work on the shows will see any benefit from this new revenue stream. Currently, Netflix makes fixed-rate deals with talent, who don't receive any kind of back end or bonuses when their shows prove to be a breakout success. Even though he created the biggest global Netflix smash hit of all time, "Squid Game" creator Hwang Dong-hyuk is quick to point out that the show hasn't made him a wealthy man; he didn't receive any kind of bonus from Netflix following the sleeper hit's phenomenal worldwide success. Should Netflix's ad-supported tier start bringing in millions more in revenue per quarter, some in Hollywood may be looking for the streamer to begin instituting more transparent performance-based metrics, as a way to compensate the original creators. - Lon Harris