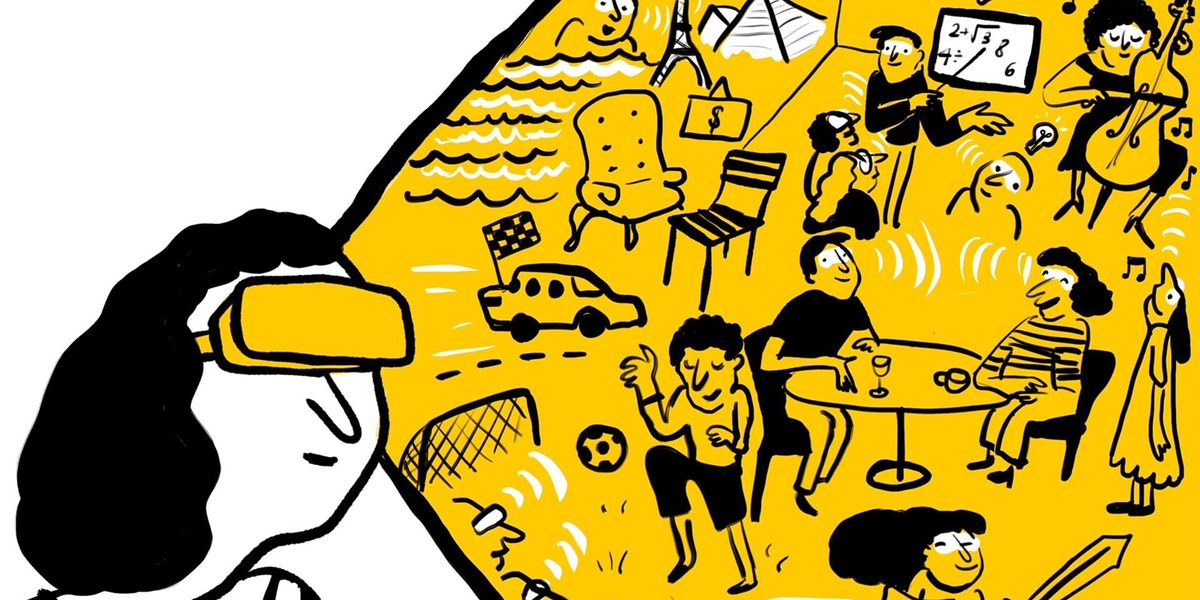 Image courtesy of Hannah Robinson
This is the web version of dot.LA's daily newsletter. Sign up to get the latest news on Southern California's tech, startup and venture capital scene.
The biggest enthusiasts of the so-called metaverse believe it's going to change everything.

The metaverse won't merely be a place to play virtual reality (VR) games, they claim; it will be nothing short of the next manifestation of the internet, promising new ways to work, shop and socialize in 3D online worlds. There's a lot riding on this idea already, with numerous Los Angeles area tech firms spending big to build and prepare for the metaverse.
---
But there's a problem that the VR industry must overcome for that grand vision to be realized: Many consumers view VR headsets as just video game devices, more akin to a Playstation than a personal computer. A majority (55%) of consumers recently surveyed by Playa Vista-based National Research Group (NRG) said they'd be more interested in buying a VR device if it had multiple uses like a tablet or smartphone, rather than only being good for gaming.
Some VR headsets are starting to offer non-gaming apps that let users stream movies, browse the internet and perform other basic computing functions. Los Angeles-based Tripp, for example, offers meditation sessions on platforms like Meta's Oculus and Sony's Playstation VR.
But as an old political strategist once said, perception is reality—and right now, VR is widely perceived as a subgenre of gaming, NRG's findings suggest. While that shouldn't come as a surprise given gaming's role in driving consumer awareness and adoption of VR, the technology must expand beyond the confines of a single industry if it is to reach its promised potential. Although headsets have come down in price—you can now buy a Meta Quest 2 for $300—the value proposition to justify the expense still isn't there for many consumers, especially those who aren't keen on video games, NRG's researchers contend.
"For that [metaverse] vision to be a success, it has to start with consumers getting on board with the idea that, actually, this technology does have broad applications [and] isn't something that is a niche luxury," NRG research director Fergus Navaratnam-Blair told me.
What can be done beyond adding more non-gaming content? Distributing VR narrative experiences on major streaming services like Netflix could help shift perceptions, Navaratnam-Blair suggested. Bringing VR systems inside libraries or gyms, meanwhile, could showcase the technology's possibilities as an educational and wellness tool.
"There is this appetite for people wanting to use this technology for self-improvement," according to NRG chief marketing officer Grady Miller. But those use cases, Miller added, are not "necessarily front and center in the industry yet."
They'll have to be, eventually. Otherwise, the metaverse will just be another video game platform. — Christian Hetrick