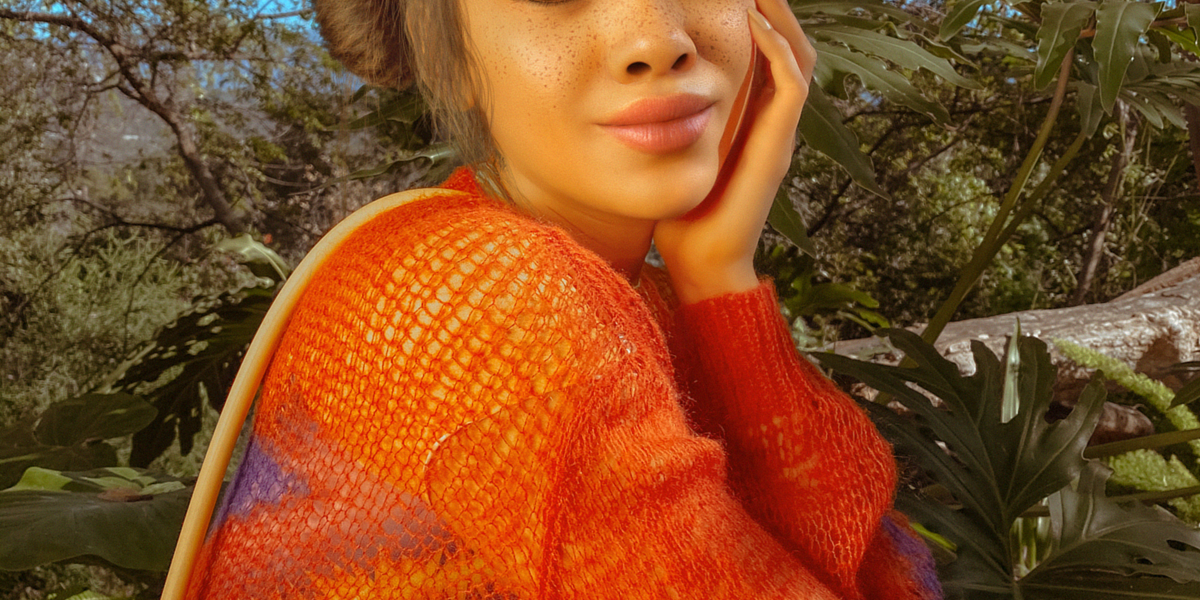 dot.la
This is the web version of dot.LA's daily newsletter. Sign up to get the latest news on Southern California's tech, startup and venture capital scene.

Sedona Legge is a 5-foot-9 model with brown hair and blue eyes. She wears a size nine shoe. She has a 22-inch waist. And lately, she's everywhere: on the cover of Los Angeles magazine, sitting next to Snoop Dogg in Gucci's Love Parade ad campaign back in February. And as of this week, luxury brands will have the opportunity to choose whether they want to work with the real Legge or her photorealistic avatar.
---
Legge is one of 12 avatars debuted as part of Photogenics' metaverse division — the Los Angeles based art-driven model agency founded by former model Nicole Bordeaux and Smashbox co-founders Dean and David Factor. Per their website, the Photogenics Metaverse Division is soon to be the beating heart of the agency. None of their avatar talent are purely computer-generated, as they note "Avatars have a voice, a unique style, a direction, and a personality stemming from the real world which will keep these 'digital twins' alive and evolving."
The industry-wide push toward photorealistic avatars, virtual influencers and AI-generated human bodies to model clothing from fashion retailers has been slowly bubbling up ever since 2016 when Trevor McFedries co-founder of technology startup Brud created Lil Miquela—a CGI teenage Instagram model from Downey, California. Since then Lil Miquela has been featured with every celebrity from Bella Hadid to Millie Bobby Brown. She appeared on the cover of Highsnobiety in April 2018.
For luxury brands specifically, the introduction of photorealistic avatars means they won't have to spend so much of their budget on advertising. According to Gartner — the world's leading information technology research and advisory company — luxury brands in 2021 spent roughly 33 percent of advertising cost on digital marketing. That number is likely to increase as Gen Z and millennial luxury purchases outpace spending by Gen X and baby boomers.
In China, synthesized humans are already a booming industry. According to data from iiMedia Research, China's virtual idol industry was worth $487 million in 2020, an increase of 70 per cent year-on-year, and is forecast to top $875.9 million in 2021. To that end, in April, we reported that virtual avatar startup Genies announced a $150 million Series C funding round led by Silicon Valley private equity firm Silver Lake. And according to one estimate, the virtual human market size in China may reach $42.4 billion by 2030.
For ecommerce companies who spend around 3% to 5% of their annual gross merchandise value on photoshoots, avatars provide a novel solution to ballooning costs. ZMO.ai—a China-based startup that creates AI-generated human bodies to model clothing from fashion retailers—aims to bring that figure down to 1 percent, according to co-founder Roger Yin.
So how might working with a photorealistic avatar of a high-fashion model work?
Per our own reporting on Genies, creators will have "full ownership and commercialization rights" of their Genie avatar creations, according to the company, and collects a 5 percent transaction fee each time an avatar NFT is sold. But photorealistic avatars are a bit of a different beast.
According to Vogue, brands would pay to license out the avatar models for metaverse campaigns for a given period of time. "Photogenics transfers an NFT with a built-in burn period, at the end of which the proof of license expires," per their report. "The client license agreement specifies rates and usage, however, Photogenics has not disclosed how profits will be split, or how models will be paid, only that the division is a partnership between all parties and may depend on the project."
As for what this spells for the models themselves, it's tough to say. Photogenics told Forbes that, "Avatar remuneration rates are similar to those of IRL models depending on the project and usage." But of course there's little stopping brands from creating or requesting synthetic, photorealistic avatars based on a confluence of varying human personalities that require no such profit share with IRL models. Lil Miquela is, after all, not based on any one specific human being. In other words, as is the case with so much metaverse accoutrement, the only way to know what this brave new world of photorealistic avatars has in store, is to just wait and see.— Andrew Fiouzi

--
The sponsor of today's newsletter is Fenwick, one of the world's top law firms focused on technology and life sciences, including leading games, digital media, entertainment, blockchain and NFT practices. Attorneys in Fenwick's Santa Monica office and nationwide represent more than 1,000 greater Los Angeles-based startups, established companies and venture capital investors in corporate, IP, litigation, regulatory and tax matters.