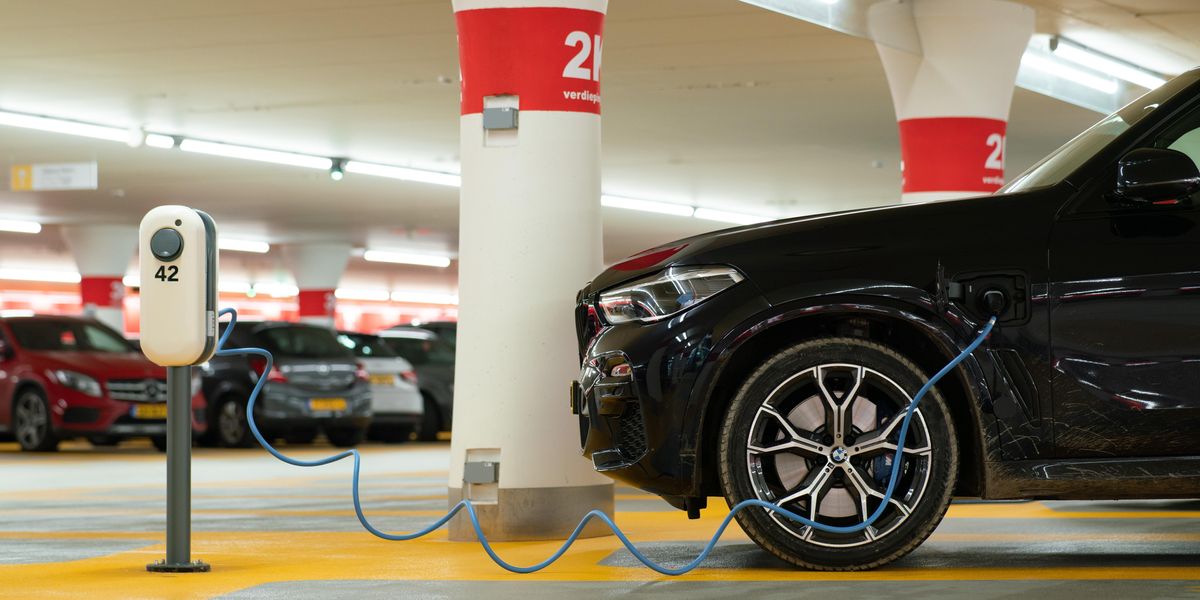 This is the web version of dot.LA's daily newsletter. Sign up to get the latest news on Southern California's tech, startup and venture capital scene.
As the brave and intrepid electric vehicle reporter here at dot.LA, I'm constantly getting sent consumer reports or market research that outlines the barriers to EV adoption. In other words, what are buyers most worried about?

Some of these concerns are valid: Charging infrastructure isn't good enough; costs are too high. But others are based on misinformation or disinformation: Charging is more expensive than gasoline; performance isn't as good as gas; the range is too short.
---
Right now though, in the fall of 2022, some of these barriers don't matter because demand for EVs is far outstripping supply. Lead times for some vehicles are being measured not in months, but years. This is to say, the industry would be best served by prioritizing the barriers that will still exist when supply is no longer the limiting factor.
Cost is a sticky one. I want an affordable EV and I want everyone to have access to affordable EVs for environmental reasons. But until there are enough EVs for people to buy, it's tough to fault manufacturers for charging top dollar. Rivian has famously raised prices several times recently and has even eliminated the most affordable version of its offerings to streamline manufacturing. Their math is simple. If Rivian is going to sell 100% of the vehicles it makes either way, there's no environmental benefit to making the cars cheaper.
Costs need to come down eventually, and clean tech needs to become affordable for everyone. But until there's a surplus of vehicles on the market, expecting manufacturers to compromise on their revenue is wildly naive. If charging more per vehicle allows new EV startups to survive long enough to reach profitability, it may even be a boon to the industry and the environment in the long term.
Charging infrastructure, however, is comparatively straightforward. Infrastructure isn't great now, and with more EVs coming online every day, it needs significant investment as soon as possible. Charger uptime is bad, there's not enough consistency in hardware standards or user experience, and the software underpinning charging stations is often needlessly complex. Not to mention large swaths of the country still don't have enough chargers to make longer trips hassle-free.
But some of these "barriers" to adoption seem likely to fall away on their own as supply increases. As more EVs hit the market, it's going to quickly become impossible to argue against their performance. Electric motors offer obscene amounts of torque, which is why even the most unremarkable EVs still have some insane performance numbers. A $33,000 Chevy Bolt goes 0-60mph in 6.4 seconds. That's not going to win you a drag race, but it's going to absolutely throttle most sedans in its class. At the top end of the spectrum, Teslas are positively dusting cars that cost two, even three times as much, largely due to their electric motors.
Range anxiety feels the same way to me. Assuming we actually manage to build enough infrastructure, people's fear of running out of battery will gradually drop to match their fear of running out of gas. As EVs increasingly become normalized and more people spend time riding in those belonging to their friends and families, driving around with 25% battery will become as stressful as driving around with a quarter tank of gas–which is to say not very.
The cost of refueling is another barrier that will be removed as soon as people see what it costs to recharge an EV. A quick trip to the charging station will dispel this myth for EV skeptics. The average price of electricity is 15 cents per kilowatt hour, meaning you can charge up a Rivian R1T from zero to 100% for $9. Or, put another way, it costs around 4 cents per mile to drive an EV. Gas is currently $4/gallon nationally. The average car gets about 24 miles per gallon these days. That's 16 cents per mile—4x as much as an electric vehicle.
None of this is to say that the EV industry is perfect or that the transition is going to be smooth and painless, but simply adding supply should go a long way in eliminating many of these fears. —David Shultz