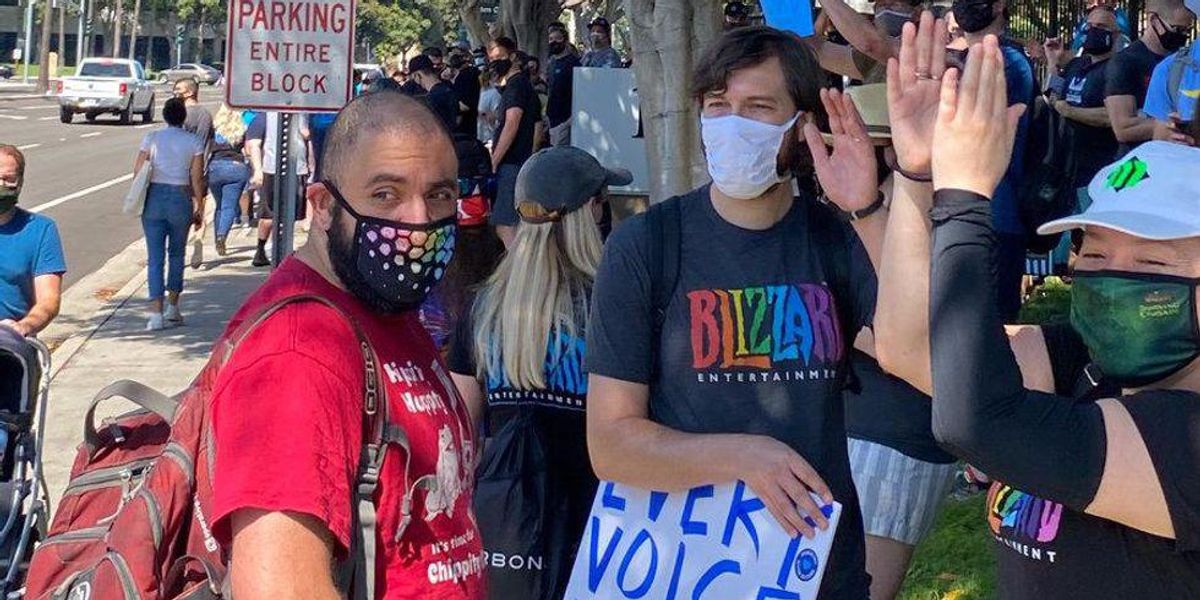 Hundreds of Activision Blizzard employees in Irvine and many more remotely walked off the job on Wednesday to protest a workplace culture they call misogynistic and toxic. The protest, branded through the hashtag #ActiBlizzWalkout, also prompted online gamers to call for a daylong boycott of the company's titles, which include "Call of Duty," "World of Warcraft" and "Overwatch."
📚 Cal State Northridge got a $3.6 million grant to prepare undergrads for careers in stem cell research.
🛡 Caltech, MIT and ETH Zürich researchers have designed an ultralight impact-resistant material stronger than Kevlar.
💬 Santa Monica-based online therapy app Headspace has hired Krithika Swaminathan as its new chief technology officer.
⚠️ Innova Medical Group, a Pasadena-based startup, is facing scrutiny from the FDA regarding its COVID tests.
⛽️ Oil and gas giant Shell has acquired Santa Monica-based Inspire Energy Capital, a provider of renewable energy.
💻 Thousand Oaks-based Teledyne Technologies Inc. set record sales of $1.12 billion in Q2.
♻️ Low-carbon hydrogen
is not cheap
and needs support, says the World Energy Council.
Activision Blizzard's CEO Bobby Kotick issued an apology ahead of Wednesday's walkout for the company's "tone deaf" response to the accusations it faces. But for employees who walked off their jobs in protest, the statement came too little, too late. They carried signs like "Send the Frat Boys Back to School" and "Every Voice Matters."
New data from PledgeLA's survey of Los Angeles tech companies and venture firms shows that women earn 78 cents for every dollar made by a male tech worker and that Black and Latinx investors are underrepresented at venture firms.
Camping gear rental is finally coming to the masses. Arrive, a Santa Monica-based camping gear rental business, is making its product management platform available to brands that want to add a "rent" button on a product detail page.