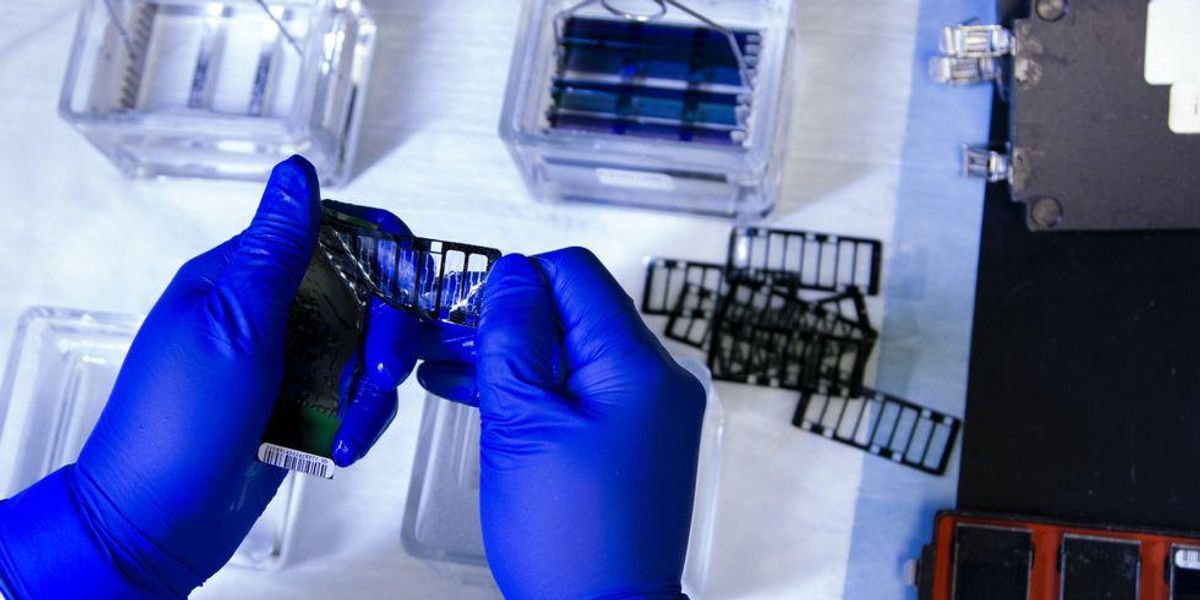 Photo by National Cancer Institute on Unsplash
ImmixBio, a West L.A.-based startup developing cancer therapies, announced on Friday it submitted a confidential filing to go public. The company's chief executive, Ilya Rachman, said he hopes to further the development of the cancer drug and expand it to treat colon cancer.
🚀 Frontier Aerospace, a company that specializes in rocket propulsion, is moving to Thousand Oaks.
🎥 5th Kind Inc., an L.A.-based maker of a software management tool for film productions, got $5 million from a San Diego private equity firm.
💄 WWP Beauty, a company that makes beauty products, has opened a new high-tech lab in L.A.
🧬 A new California bill could limit health-related data from being collected by tech companies.
💡 California is giving $10 million to the Los Angeles Cleantech Incubator, LACI, to advance clean-energy programs in Los Angeles County.
🫀 Researchers have developed the first-ever wireless, battery-free pacemaker that dissolves in the body.
☕️ Ember Technologies Inc., the temperature-control smart mug maker, is moving its headquarters to Thousand Oaks.

"This company truly benefits the ultimate consumer, which is the massive patient population, as well as investors who want to back worthwhile clinical innovation that bring meaningful improvement to standards of care in oncology," says Ilya Rachman, the chief executive of nine-year-old biotech startup ImmixBio which is developing a combination therapy meant to prevent cancers from resisting treatments and evolving.
Capsida is building a new 15,000-square-foot manufacturing site in Thousand Oaks to engineer small viral particles to treat rare diseases like ALS and Friedreich's Ataxia, both of which severely impact mobility.
On this episode of the Behind Her Empire podcast, Marcus Lemonis shares how he got started with entrepreneurship, how he avoids imposter syndrome and how he dresses to feel free. Lemonis is the first male guest on Behind Her Empire and is the CEO and chairman of the multi-billion dollar business Camping World and the host of CNBC's "The Profit."
Subscribe on Stitcher, Apple Podcasts, Spotify, iHeart Radio or wherever you get your podcasts.